Property price prediction uk 2023
In this mortgage article we look to see how house prices will be affected from a volitile 2022 and give our property price prediction uk 2023.
As 2022 continued, the economic environment continued to have a significant impact on households and businesses & interest rates have been hiked.
The overall housing market activity has remained pretty buoyant this year, in part as buyers looked to lock-in low rate deals. At the beginning of the year interest rates were extremely low but as the year continued we saw increase after increase.
According to the Bank of England, the interest rate increases is intended to slow the rate of inflation in the UK, which is still hovering around 10%.
Rising costs from rent payments and mortgages, and from energy to food, means the battle to keep heads above choppy financial waters remains intense.
Being in the middle of a cost of living crisis heading into 2023 will inevitably have an impact on the average uk house price.
Average UK house price
The UK house price index is one of the most accurate ways to look at property prices as it uses prices based on sales, not properties on the market.
The average UK house price was £296,000 in August 2022, this was up £36,000 higher than in August 2021 (According to ONS).
This was up 13.6% from the previous year. This is also a record figure, uk house prices has never hit these figures previously.
Why is the housing market prices so high?
The average price of a UK home has almost trebled since the turn of the century. After the last recession In 2008 there was relatively modest price growth prices for a period of time but prices have increased by more than 60% over the last ten years, according to Nationwide building society.
We believe the main driver for the prime regional markets being so high is due to a lack of housing stock. This is the case across the country, not just prime central London.
Another reason is low interest rates. With low interest rates comes low monthly payments. With lower monthly payments comes high mortgage debt as people are happy to take on more borrowing and spend more for the property or area they like.
House prices will fall?
Now, with rising mortgage rates, construction difficulties across the property market and the government's Help to Buy scheme coming to an end, buyers simply can't afford to invest in property to the same degree.
With reduced housing market activity the demand plateauing, economists have forecasted a downturn in the housing market for the first time since 2012. Nationwide building society has stated annual house price growth saw a sharp slowdown. Falling to 4.4% from 7.2% in October, this was in November 2022.
No matter how much you research into the financial crisis, five year forecast period or any house price predictions, nobody knows 100% which way the market is going to go.
There are many varying opinions about what we can expect from the housing market in 2023. Some economists highlight that we're already seeing a slowdown in some areas in the UK.
Others agree, but suggest house prices will skyrocket to new levels before dropping again.
Some have suggested a much less dramatic turnout of house prices flatlining, followed by a period of slow growth before a price recovery starts.
What we do know is that houses are currently priced in an unsustainable way, and a dip in the market will have to happen for the number of confident first time buyers, homemakers and buyer to let investors to increase.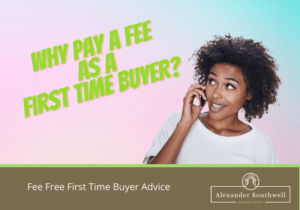 Is now a good time to move house?
A lot of people, especially first time buyers, will be hoping for house prices and the whole housing market to fall further to make it more affordable to buy.
Whether it is a good idea to buy or hold off will depend on your own personal circumstances of course. You need to weigh up the positives and negatives carefully and calculate your household finances with the mortgage affordability.
Here, we will try and weigh up the positives and negatives with our residential research.
Moving out of a rental property means you would be paying off your own mortgage and gaining equity, rather than someone else's
While there are plenty of predictions about house prices, we can't know for certain how much they will fall by, they might not fall in your area anywhere near what some predictions are stating, so you could be waiting for a long time for them to hit rock-bottom
Now could be a good time to find a bargain, haggle with the price if possible, if a seller wants a quick sale before rates peak next year then you might find that being a first-time buyer gives you a greater advantage as you have no chain to hold up the process
Delay in moving home
The consensus is that house prices will fall over the next two years, so anyone who buys now risks seeing the value of their first home plummet
If you've only put down a small deposit and the house prices fall, you could end up in negative equity. This would only be an issue if you wanted to sell your home
If you have the option to live with family, you may be able to save a larger deposit. This would increase the equity in your home when you do come to buy and make you eligible for possible cheaper mortgage deal.
Rising interest rates & higher borrowing costs will make some mortgage costs & mortgage payments higher than rental payments
Local Property Prediction – Southampton, Hampshire & South Coast
On the south coast house price growth has been similar to the rest of the property market over the last couple of years.
Despite the rise in prices throughout 2022, Southampton is still below the UK average with typical property value across the United Kingdom. In cash terms, the average house price in September was £25,556 higher than a year earlier with house price growth accelerating to 9.5 per cent in September 2022.
Zoopla can offer an guide estimate valuation of your house if you input your postcode into their website here.
With house prices to fall over the next couple of years, the south coast still seems like a great place to invest in property, especially if you are planning on keeping the housing stock long term.
Even though there are currently higher mortgage costs and we predict house prices too slow, over the long term price growth is inevitable.
The simple fact is that unless something significant happens in the world to change things materially, the Southampton and British property markets will continue to harden and fundamentally Southampton house prices might dip a little but should remain broadly neutral over the next 12 to 24 months.
These are our thoughts, what are yours?
(Figures Sourced from Rightmove)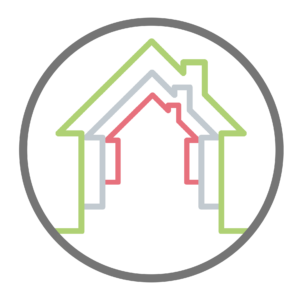 YOUR HOME MAY BE REPOSSESSED IF YOU DO NOT KEEP UP REPAYMENTS ON YOUR MORTGAGE.
Approved by The Openwork Partnership on 27/02/2023
While you are here . . . . Check out our other articles . .