Fee Free First Time Buyer Mortgage Broker
This page explains how our first time buyer mortgage broker service will be able to help you. Buying your first home is an exciting prospect, but figuring out how to get onto the property ladder can feel overwhelming.
From the moment you begin your mortgage search, you will encounter numerous unfamiliar terms. Terms including fixed rate, variable rate, tracker rate, repayment mortgage, interest-only, mortgage term, deposit, and loan-to-value (LTV). People may assume that you already understand this jargon.
By consulting Alexander Southwell Mortgage Services Ltd, you can rest assured that you will receive a mortgage deal that is appropriate for your specific requirements, circumstances, and preferences.
We will calculate exactly how much you can borrow, how much everything will cost.We will walk you through the entire purchasing process from start to finish.
What's more, we will never charge you a penny for our service – we're 100% Fee Free Mortgage Brokers.
Don't pay rent for any longer than you need to. Get access to some exclusive mortgage deals to help make buying your dream home a more affordable reality, giving you peace of mind we will find the right mortgage for you.
How can you find out how much you could borrow?
There are many calculators online which you can run your details through and it will produce an estimate of your affordability.
We would not recommend using these as a lot of the time, especially for first time buyers because affordability calculators are not accurate.
At Alexander Southwell our adviser will calculate exactly how much you could borrow based on your personal circumstances, and what that would cost, whilst explaining the purchasing process in simple terms – no jargon!
Check our mortgage calculator here. But to get a more accurate figure of what mortgage providers will give to you, give us a call.
How much deposit do first time buyers need?
The more you can save for your initial deposit, the less you'll need to borrow towards your purchase and the better chance you'll have of securing more competitive mortgage rates.
The minimum you will need is 5% of the price of the property you want to buy. This will leave you with a loan to value (LTV) ratio of 95% – the lowest accepted by most lenders.
If you can save 10% or even 15% of the purchase price, this will stand you in much better position with a wider pool of lenders.
If you have saved 20% or more, you will have access to some of the best rates on the market, which means you will pay considerably less in interest to your provider over the course of your mortgage term.
What is an agreement in principle?
An agreement in principle is effectively a pre approved mortgage offer.
To get an agreement in principle your mortgage broker will approach suitable lenders and the lender carries out a credit check to make sure you are credit worthy to be able to take a mortgage with them.
They will also let us know the amount you are able to borrow based on the information we input.
At this stage your mortgage broker can give you an idea of what your monthly mortgage payments would be. Of course this would not be set in stone until you are at the stage of the property buying process where you are submitting the full mortgage application.
This can also be called a decision in principle or a mortgage promise. Once we have the agreement in principle this puts you in the perfect position to apply for a mortgage.
What mortgage types are best for first time buyer mortgages?
Despite all serving the same purpose (i.e. lending you money to buy property at a given rate of interest that you'll need to pay back over time).
There are many different types of mortgage available to consider when buying your first home. These include:
Fixed rate mortgages

Variable rate mortgages, which include

Tracker mortgages

Discounted rate mortgages

Capped rate mortgages

Offset Mortgages – Linked to a savings account

Flexible Mortgages
Being a first time buyer we will consider your full situation but 95% of the time there are only 3 types of mortgage products which will be relevant to yourself (Fixed Rate Mortgages, Variable Rate & Tracker Mortgages).
If you feel it would be a good idea for further information of the other types of mortgages and it could help you please ask our mortgage advisers.
How Does a Fixed Rate Mortgage work?
Popular with first-time buyers, and everyone else in times of uncertainty, is the fixed rate mortgage. Again, this does what it says on the tin, namely that the rate will be fixed for a certain period of time so you will know exactly what your monthly repayments will be. This timeframe can vary from two years at the lower end, all the way up to 10 years in some instances.
After the fixed rate term ends, the lender's standard variable rate (SVR) will apply to your mortgage.
You can choose to switch to another lender or apply for another fixed rate term with your existing provider.
However, fixed rates come with a major drawback. If mortgage rates decrease, you will still have to pay off your loan at the higher fixed rate while others benefit from lower monthly payments.
Furthermore, you will be obligated to stay with the fixed rate for the entire term. If you decide to pay off, switch, or terminate the mortgage before the term is over, you will have to pay an early repayment charge.
How does Variable Rate Mortgages work?
Lenders will have a standard variable rate mortgage which they base all of their other products around, and it's this rate of interest that your fixed rate mortgage will revert to once the fixed period comes to an end. This is the lender's basic mortgage.
The 'variable' aspect applies to the interest rate charged on the money you borrow, and that can go up as well as down. These mortgages are loosely hinged around the Bank of England's base rate, but they're also subject to the lender's own criteria, too. This means that your rate could increase even if the BoE's rate stays the same.
How do Tracker Mortgages work?
We find Tracker Mortgages can sometimes be quite popular with first time purchases, as the name suggests, track a nominated interest rate (usually the Bank of England base rate), plus a set percentage, for a certain period of time.
When the base rate goes up, your mortgage rate will rise by the same amount, and if the base rate falls, your rate will go down. Some lenders set a minimum rate below which your interest rate will never drop (known as a collar rate)but there's usually no limit to how high it can go.
The big selling point with some of these rates are they tend to provide lower interest rates than the variable rate and some of them do not have early repayment fees attached to them, so this appeals to first time buyers who might not be planning on staying in there property for a long time.
Help to Buy, Shared Equity & Government Schemes – Mortgages for a first time buyer
Our mortgage advisors have access to thousands of first time buyers offers, and we don't just find you a cheap deal – we'll find you the right deal, tailored to your needs and taking into account anything the future might have in store.
Help To Buy:
Your expert advisor will also discuss the national Help to Buy scheme, which is for first time buyers purchasing a new build home, and may allow you to buy a better home than you initially thought possible.
In addition, your advisor can also guide you through low cost and affordable housing schemes provided by the local UK government which allow customers to get a foot on the housing ladder with as low as a 5% deposit whilst retaining 100% home ownership.
PLEASE NOTE: Help to Buy Equity Loan scheme will close to new applications on 31 October 2022.
Shared Ownership:
The shared ownership scheme was introduced by the government to help families on lower incomes to become homeowners. Shared ownership homes are provided through the housing association. They work by offering buyers a share of the property ownership and then paying rent on the remaining share. Typically you can buy between 25% and 75% share. This in turn could also provide you with a lower monthly payment.
You'll need a mortgage to help buy the share of the property, but much like the government's help to buy scheme you can put a smaller than average deposit, this will help you get a mortgage, a lot of the time you will only require a 5% deposit instead of forking out a much larger deposit like 10% – 20%. This is based only the part of the property that you are purchasing and not the full price.
Buyers have the opportunity to increase the share of the property they own, either by borrowing more from the lender and increasing the size of their mortgage or by making a large cash payment, this process is known as "Staircasing".
With AS Mortgages our expert advisers have access to exclusive deals from hundreds of lenders, buying a home has never been easier.
Just find the home you love, and we'll do the rest.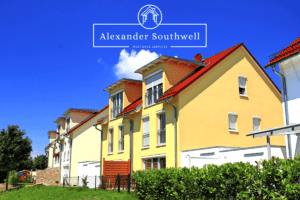 How much will I need to pay every month towards my mortgage?
Being a first time buyers this will all be new to you.
With interest rates being higher now than previous years, make sure you get an idea of monthly payments from your mortgage advisers as early as possible.
Then you are able to set a budget for the market value price you are happy to go up to and you are prepared when you approach estate agents.
The size of your monthly mortgage repayments will depend on three key things:
How much you wish to borrow for your residential property
The interest rate you have been offered from the mortgage lender
The length of your mortgage term
You will also need to consider any additional fees that will be added to your mortgage product.
The average length of a mortgage term is 25 years, but these days many lenders are willing to extend this to 35 or 40 years if you will still be under retirement age when the agreement comes to an end. When getting a mortgage extending your term can result in lower monthly payments, but you will end up paying more in interest.
Im a first time buyer, what other costs are there to consider other than the deposit?
When you buy your first home property it can be expensive, however modest your new home. A mortgage is not the only expense.
Before you buy a home or go out viewing properties we would work out how much you would need in total, this is not all about you being able to afford the monthly payments, there are also extra one-off charges and fees you'll come up against. When working out your budget, you need to be sure you have money ready to pay them.
These include:
deposit
mortgage arrangement fee (these can normally be added to your mortgage balance)
valuation / survey fee
legal fees
Stamp Duty or land transaction tax, depending on where in the UK & purchase price
removal costs
And don't forget once you're in your home, there'll be regular ongoing bills you'll face as a homeowner, on top of your regular mortgage payments, such as:
council tax
bills
house insurance
repairs and decorating
furnishings
It is alway worth discussing the full move with your mortgage advisor and they can advise how much you would need to save before applying for a mortgage
Does a first time buyer require a solicitor when buying a property?
A solicitor or licensed conveyancer is a legal professional who specializes in property law and can help navigate the complex process of buying a property.
The role of a solicitor or licensed conveyancer is to ensure that the legal aspects of the property purchase are handled correctly and efficiently. They will also pay stamp duty on your behalf, make sure all the legal paperwork is correct and transfer the funds to relevant parties.
Firstly, the process of buying a property can be complex and confusing, especially for those who are unfamiliar with the process. A solicitor or licensed conveyancer can help guide first time buyers through the process and ensure that everything is handled correctly.
Secondly, a solicitor or licensed conveyancer can help protect the interests of the buyer. They will review the terms of the sale to ensure that the buyer is not being taken advantage of, and will negotiate any necessary changes on behalf of the buyer.
The cost of a solicitor will vary depending on the property you are buying and the value. If you buy a leasehold property, using a government scheme, getting part of the deposit from a family member or using an adverse mortgage provider, this can all effect the price.
Im self employed, how does this effect my mortgage application process?
There is a common misconception that self-employed individuals face difficulty when applying for a mortgage.
While the options available may vary, there are several competitive solutions to explore when looking at your first ever property purchase. To learn more, it is essential to consult with a knowledgeable mortgage adviser.
Several lenders specialize in providing self-employed mortgages and have developed a range of options based on different criteria.
These can include lending against your most recent year's income instead of averaging the last two or three years, lending against your company net profit to potentially increase the lending amount, and considering your daily rate if you work as a contractor.
If you are self-employed, lenders will require specific documentation based on your circumstances, and we can advise you on what it means for you. It is best to discuss this with us as soon as possible to give yourself enough time to gather everything you need.
The type of self-employed role you have will affect how lenders assess your suitability. For example:
Sole traders may be required to provide a minimum of two years of full trading accounts and personal HMRC tax overviews, along with bank statements showing trading income. Some lenders may consider an application with only one full trading year, depending on the circumstances.
Directors with a small share in the company may be classified as employed, but those with a 20% or greater share are typically considered self-employed. Lenders may require additional documentation to show that the business is solvent and may consider your share of profits in addition to salary and dividends.
Contractors may be assessed using tailored affordability assessments, which may include gross contract daily rates as income. Lenders may also require a history and continuity of contracts.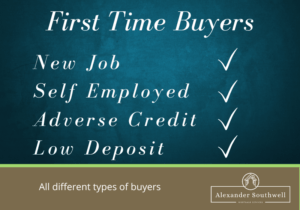 Do mortgage lenders require me to have insurance?
In the United Kingdom, mortgage lenders generally require borrowers to have insurance on their property to protect against potential risks. The only mandatory insurance policy required is buildings insurance, the rest are optional but highly recommended.
When taking out you first time buyer mortgage, there are several types of insurance that mortgage brokers may recommend, including:
Buildings insurance: This type of insurance covers the physical structure of the property, including the walls, roof, and any permanent fixtures and fittings. It is generally required by mortgage lenders to protect their investment in the property. Some people think they need this cover from the official mortgage offer stage but it actually from the exchange of contracts.
Contents insurance: This type of insurance covers the personal belongings within the property, including furniture, electronics, and other household items. It is not typically required by mortgage lenders, but it is strongly recommended as it can protect against the loss or damage of personal possessions.
Life insurance: This type of insurance pays out a lump sum to the beneficiaries of the policy in the event of the policyholder's death. Some mortgage lenders may require borrowers to have life insurance to ensure that the mortgage can be paid off in the event of the borrower's death.
It is important to note that the mortgage lender may have specific requirements for the types and levels of insurance that borrowers must have. Borrowers should carefully review their mortgage agreement and any insurance requirements with their lender to ensure that they are adequately protected.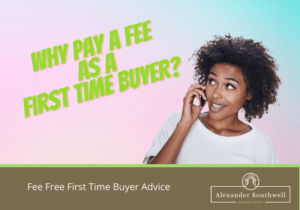 Can we get a first time buyer mortgage with adverse credit?
While you might face difficulties obtaining the home loan you need from one of the mainstream lenders on the high street.
With the help of experienced bad credit mortgage brokers, you should be able to access suitable products and deals offered by the many specialist mortgage lenders in the UK market today.
The interest rates might not be as favourable as the high street but we will run through a budget planner with you making sure you feel comfortable before we apply for a mortgage. The lender will check your credit history in more depth but there are a many mortgage lenders who provide mortgages for clients without a good credit history, so we would be confident on still being able to find mortgages for first time buyers with a scattered past.
If you are purchasing your first home with someone else on a joint mortgage, unfortunately the lenders will use the lowest credit score between the both of you.
Want to check your credit file? Click here to get your free credit file.
At Alexander Southwell, we recommend Check My File for your credit report. Their reports show information from four credit reference agencies, whereas others may only show information from one or two.
Their reports give you and us a full picture of how lenders are likely to assess your application.
In order to obtain your report, click on the above link to get a 30 day free trial with CheckMyFile and download your report, after the free 30 day trial they will charge £14.99 per month & this subscription can be cancelled anytime.
How long will it take to get a mortgage as a first time buyer?
The length of time it takes to get a mortgage as a first time buyer can vary depending on a number of factors, including the lender, the type of mortgage, and the borrower's financial situation. On average, it can take anywhere from a single day to a couple of months to get a mortgage as a first-time buyer.
After discussing with your mortgage broker, they should be able to give you an idea as they have experience with the mortgage lender.
It might also be dependent on the vendor so it is worth asking the estate agent during your property search what position the vendors in.
Is an interest only mortgage possible as a first time buyer?
Exploring Possibilities and Challenges
If you are a first-time buyer in the United Kingdom, you may be wondering if you can secure an interest-only mortgage deal. While it is possible to obtain this type of mortgage, it may be more challenging compared to a repayment mortgage.
Understanding Interest-Only Mortgages
An interest-only mortgage is a loan arrangement where the borrower pays only the interest on the loan each month, without reducing the principal balance. This means that at the end of the mortgage term, the borrower is required to pay off the entire principal balance in a lump sum, typically through the sale of the property or other means.
Factors that May Affect Your Ability to Obtain an Interest Only Mortgage
Lender Requirements: First-time buyers may find it harder to obtain an interest-only mortgage deal as many lenders consider them to be higher risk. This is because first-time buyers typically have less equity in the property. As such, it may be necessary to shop around to find a lender that is willing to offer an interest-only mortgage.
Affordability:
Lenders will consider your income and expenses to determine whether you can afford an IO mortgage. As a first-time buyer, you will need to demonstrate that you have sufficient income and savings to cover the lump sum payment at the end of the mortgage term.
Risk:
Interest-only mortgages are perceived as higher risk for both the borrower and the lender. If the value of the property decreases or you are unable to pay off the principal balance at the end of the mortgage term, you may be at risk of default or even losing the property. Due to this increased risk, lenders may be more hesitant to offer interest-only mortgages to first-time buyers.
In conclusion, while first-time buyers in the UK can obtain an IO mortgage, it may be more challenging compared to a repayment mortgage. It is crucial to consider the lender's requirements, affordability, and the risks involved before deciding on an IO mortgage deal.
To secure a mortgage, borrowers must be ready to explore different options and prove their capacity to afford both the mortgage and the lump sum payment at the end of the mortgage term. For first-time buyers, it is crucial to assess the drawbacks of an IO mortgage before coming to a decision.
How do banks know if you are a first time buyer?
If you apply for a first time buyer mortgage, the lender will search your credit file and see a record of your mortgage.
You need to answer this question truthfully as part of your application.
Failing to do so is considered fraud, and mortgage brokers strongly advise against it.
Additionally, when purchasing a property and obtaining a mortgage, you must discuss your status with your solicitor, and the same principles of honesty apply.
Using a mortgage expert can prove invaluable – First Time Buyer Mortgage
Alexander Southwell Mortgage Services Ltd. search through a comprehensive range of mortgage products for First Time Buyer mortgages to help make buying your dream home a more affordable reality.
Our mortgage advisers will closely collaborate with you to make the application process seamless, save your valuable time and increase your chances of a successful application.
As part of the application process, we will provide a complimentary consultation to discuss all your options, recommend the most suitable mortgage for your circumstances, assess your borrowing capacity, assist you in collecting the required information and documents, and help you prepare and submit your application to the lender. We will also act as intermediaries with the lender, solicitors, and estate agents.
Upon receiving your mortgage offer, we will continue to offer support until the completion of the process. We aim to establish a long-term relationship with you, providing a trusted contact for any future queries or requirements.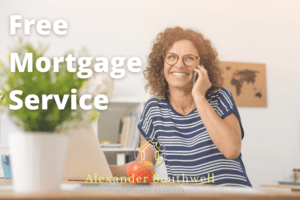 Our mortgage broker services doesn't stop there…
Your mortgage advisor understands the mortgage application and discussing your mortgage deals is just one aspect of buying a property.
We can advise on Solicitors, help you understand survey reports you may have consider (Please note: this is not Openwork business).
Help with background information on the property you are considering buying, and liaise with any estate agency or builder involved.
We can advise and arrange Life Insurance, Income protection or Home Insurance, again offering the right deal available to you.