Mortgages For Teachers
The team at Alexander Southwell Mortgages can source mortgages for teachers who are newly qualified and who have been in the job for only a short time.
Whether you have recently qualified as a teacher, then you may only have one payslip showing your new income, which can make getting a mortgage tricky if you don't talk to an expert advisor who specialises in mortgages for teachers.
Whether you are looking purchase your first home or looking for buy to let mortgages, we are here to help.
Typically, if you are looking at buying a house at the upper end of your budget, then you need a mortgage lender who understands your income in full.
This is why it is critical to get financial advice to help you find these mortgages
Buying a property as a newly qualified Teacher
As a newly qualified teacher it is likely that you will be looking to be your first home at some point, and that is where Alexander Southwell Mortgage Services are perfectly placed to help you.
As an expert mortgage broker to teachers, we understand the range of different employment circumstances of newly qualified teachers and will search mortgage providers to get education professionals competitive deals across the market.
We can help NQTs two months before the start of a first post
You could move into your new home before you even begin your very first teaching job
We can help getting mortgages to buyers with as little as a 10% deposit
The standard 12-month first post is considered equal to a permanent position
No employment history or previous pay slips necessary
Can I get a mortgage with a fixed term or temporary teaching contract?
It can be more difficult to obtain a high street mortgage as supply teachers often don't have consistent and reliable work because of the nature of supply teaching.
This, of course, can cause problems when the time comes to apply for mortgages, with any employment any temporary contracts can make it more difficult. There are lenders that provide mortgages to supply teachers and with our help, you can access them all very easily and without any stress.
If you have a history of working in teaching and your past earnings back that up, it'll be easier than you think to get a mortgage.
Supply teacher mortgages
Typically, a sustainable income is a difficult thing to prove as a supply teacher, because although currently many find work easily, lenders have a cautious attitude towards it being as there is no certainty to the hours available to provide income, especially for the life of the mortgage.
There are a select few lenders that cater for supply teachers, and if you have had a history of working in this role for several months.
Some lenders can accept a certain percentage of it towards their affordability calculations when establishing how much you can borrow. Some providers, however, would want to see 1 year's history of employment, while others consider applicants on a case-by-case basis.
If you have a second applicant on the mortgage who is fully employed on a permanent basis, then this only strengthens the application
Getting a mortgage in teacher retirement
There are certain lenders founded to support teachers.
Although many of the larger lenders won't consider later years lending beyond the age of 70, there are a couple of lenders who will be able to help you after this age, even if you're already retired, these lenders will take your pension into consideration when applying for a mortgage.
Remortgaging your property – Mortgages For Teachers
Moving your mortgage can be a big decision, but our expert advisors are here to work alongside you to find the right new deal for you.
From start to finish, our experienced team will look after you throughout the entire remortgage process. When processing a remortgage, most lenders will offer you:
Free valuation fee for your property
For standard remortgages, free legal fees when using their appointed solicitor
Government schemes for Teachers
You might be able to use a government scheme to help with the whole process this could enable you to get a mortgage for a discounted property or by increasing your mortgage deposit.
Please find these schemes below:
Help to buy equity loan –  help to buy gives you up to 40% as a 5-year interest-free equity loan. You begin to pay interest at 1.75 % after the fifth year and 1% plus RPI for every year thereafter. (PLEASE NOTE: Help to buy applications are stopping from 31/10/2022)
Shared ownership – You can buy between 25% to 75% of the property initially with a shared ownership mortgage and then buy more using a staircasing mortgage.
Right to buy – allows you to buy your council home at a discount price.
Adverse Credit Mortgages For Teachers
Any form of adverse credit can complicate the mortgage process. Credit score is a big factor in the process.
There is some good news in that some lenders are willing to provide adverse credit mortgages.
Deals are unlikely to match standard mortgages when you have bad credit; lenders in the adverse credit market – which is also sometimes described as 'sub-prime' or 'non-conforming' – will charge higher rates.
In order to obtain your report, click on the below link to get a 30 day free trial with CheckMyFile and download your report, after the free 30 day trial they will charge £14.99 per month & this subscription can be cancelled anytime.
Provide us with a credit report today, and uncover the issues that could be affecting your credit file! CLICK HERE to access your free credit report with the four top credit agencies all in one report!
Frequently Asked Questions: – Mortgages For Teachers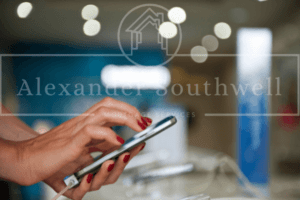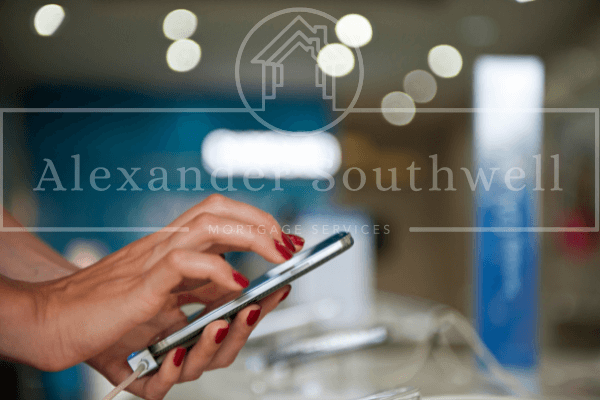 Will my student loan affect my mortgage?
Mortgage lenders will need to check your level of debt and also your repayment history but this is the same for everybody(not just teachers).
If the mortgage lenders consider your debt as quite high, this can be a problem but specialist mortgage lenders are familiar with the situation so this shouldn't be a major cause for concern.
How do Lenders work out how much I can borrow against a mortgage as a teacher?
Banks and building societies use a mortgage affordability calculator to work out how much you can borrow.
Each lender has the own way of calculating what income they will accept and how much they will lend.
With tens of different lenders this can seem a little overwhelming however we have access to an extensive panel of lenders and will be able to work out this figure for you.
When should I get an agreement in principle?
We would highly recommend putting an agreement in principle in place before viewing and offering on a property.
This is not a long process assuming you are prepared with the information the mortgage advisor will ask.
Once we have all of the information needed, we will recommend which bank or building society is most suited to yourself and who is most likely to be able to take you all the way through to getting your mortgage offer.
Do teachers or supply teachers get specific discounts to help get a mortgage?
There are specific lenders dedicated to helping teachers but I would not call them "discounted lenders" as a high street lender might actually work out cheaper for you.
There have been previous schemes where it was possible to get discounts for clients that work in education but unfortunately at the moment there are none.
Teachers may be counted as key workers for the purposes of housing schemes, particularly if they earn an income below a certain threshold but generally the products available will be the generic products available to the open market.
What help can I get as a key worker teacher & why would I use a mortgage broker?
Finding the right mortgage deal isn't always the easiest task, particularly when you're working in a demanding teaching job role.
Fortunately, help is available.
Furthermore, being able to offer mortgage advice from an extensive panel of lenders, AS Mortgages can help you to determine which mortgage provider best suits your needs and personal circumstances.
As well as offering a tailored mortgage solution, our professional mortgage advisers can assist throughout the application process.
The Alexander Southwell Mortgages appreciates the hard work and dedication. We offer fee-free mortgage advice to help get you on the property ladder.
Do Teachers get special mortgages?
Mainstream lenders release professionals and key worker mortgage products that are enhanced deals compared to the rest of the product range they offer. There's also one or two lenders that specialise in offering mortgages for teachers exclusively.
As they are few in number, often it pays to research other lenders for deals that aren't exclusive, as these can be just as competitive if not more so depending on the loan to value and your circumstances.
Our mortgage broker services don't stop there…
Alexander Southwell understands that the mortgage application and discussing your mortgage options is just one aspect of buying or remortgaging a property.
We can advise and arrange Life Insurance, Critical Illness Cover or Income Protection, again offering the right possible deal available to you.