Mortgage Capacity Assessment Report
A Mortgage Capacity Report is a detailed analysis of the level of mortgage you are likely to obtain after divorce or separation. Every report is different, as are every client's circumstances and objectives.
Find out how much you can borrow with Alexander Southwell Mortgage Services in Southampton, Hampshire. Call us on 03300 432428 to talk with our experienced life insurance team.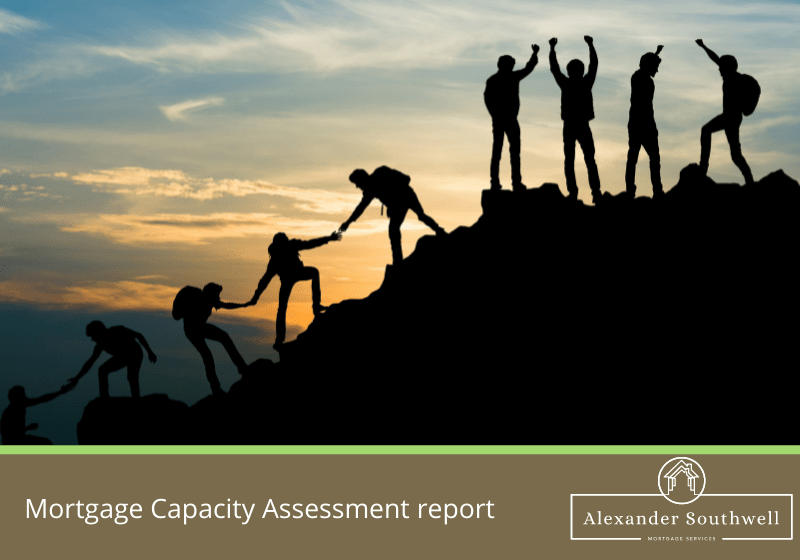 A Mortgage Capacity report is a bespoke report based on showing how much money a person might be able to borrow for a mortgage based on a the clients specific circumstances.
The amount that you can get from multiple lenders can change dramatically.
The letter is more thorough than just checking your bank. We'll check with several lenders and ensure the figures entered on the affordability calculators are correct.
We'll be doing a short questionnaire to get your needs down on paper. The Assessment Letter is given to you and only you. Unless you have told us they should be sent elsewhere.
Who completes the Mortgage Capacity Report and Research?
The single mortgage capacity report needs to be deemed as credible. At Alexander Southwell Mortgage Services we are an experienced mortgage brokerage with the correct qualifications in place.
This will ensure that your mortgage capacity reports is deemed acceptable by your legal representatives, solicitors and the courts.
Why do I need a Mortgage Capacity Assessment?
The Mortgage Capacity Report is commonly used during divorce or separations. In a lot of cases, this is requested by the courts to do decide on financial splits of existing assets. Generally a solicitor requests this on behalf of their client.
This report will not only give you an element of peace of mind and allow you to plan your future.
Your mortgage borrowing assessment needs to be credible, realistic and accurate and will help you in a number of ways:
Credible
The mortgage capacity reports provides credibility to your financial situation during negotiations with your solicitor and court staff, including the judge overseeing your family court proceedings. It can also be utilized by the opposing party, such as an ex-partner or their solicitors, during divorce settlements.
From a legal representative's perspective, it is considered "best practice" for demonstrating mortgage capacity.
Explanatory
The mortgage capacity reports do not suggest a particular lender or mortgage product, but it does provide an illustration of the differences between fixed and variable interest rates, the monthly repayments, and other likely costs associated with a mortgage.
It is tailored to each individual's personal circumstances, making it unique to the borrower's individual situation.
Cost-effectiveness
If you require your own as well as your partners mortgage capacity for divorce purposes then we can be instructed on a joint basis. This will provide you with joint mortgage capacity report detailing both parties mortgage capacity for one discounted fee. The detailed investigation settles disputes between divorcing parties.
Specific Financial Detail
We will also provide details of your mortgage capacity based on any number of financial scenarios. If you require several scenarios based on different situations, this is also fine. You will just need to outline this when discussing with us.
Reliable Source
The assessment is more reliable than a visit to your bank or by using one of the many online mortgage capacity calculators available. Used by the Court to help the Judge make a decision on finances.
It will be able to detail different outcomes based on varying financial splits.
The mortgage capacity assessment is a detailed investigation into what level of mortgage borrowing you are likely to be successful in obtaining.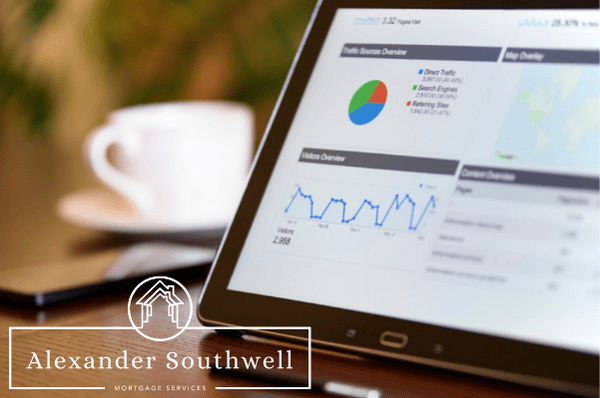 There is some key information that you need to know to ensure that your report can be started.
There is then the potential different scenarios that you should consider, based on maintenance payments, childcare and your current work situation (if that needs to change to support your family).
What Information Is Put On Mortgage Capacity Reports?
Mortgage Amount
You'll need to know the outstanding balance of any mortgages you currently have residential and buy to let mortgages must be included.
You might already know this information but the easiest way to gather this is to ring your current mortgage provider(s) or log on to your online portfolio. If you require any further mortgage advice, our mortgage brokers will be able to give you financial advice on this.
On a new report, we outline not just the mortgage amount but also the mortgage costs per month.
Property Value
Understanding the value of your property is critical in most cases the equity in their marital home and buy to let properties is their biggest asset.
You can get a rough guide on property prices by using helpful tools on property websites like zoopla.co.uk.
We would also recommend getting your property valued by local estate agents who has a proven track record within your area.
Investment Details For Your Mortgage Capacity Report
When building your capacity report your investments & savings come into consideration.
Not everyone has investments & savings but if you do an up to date value or statement is beneficial when building a standard mortgage capacity assessment.
Income Details For Your Mortgage Capacity Report
We would ask you to understand all earned income that you receive.
This will allow us to build the capacity report and potential scenarios if you had to reduce or increase your working hours post-divorce and how this would affect your potential mortgage borrowing in the future.
Matrimonial Assets Potential Split
This is a question for you & your solicitor. Depending on what stage the divorce process is at.
Not that it will be set in stone but you and your solicitor will normally have a rough idea of how the assets are going to split.
Sometimes this is not always 50/50 as a lot of people imagine and is completely dependent on your individual circumstances.
In certain circumstances, your solicitor might also recommend for you to get a joint mortgage capacity assessment. With joint mortgage capacity assessments, this can either be with your ex partner or with a new partner to obtain mortgage lending depending on circumstances. 
Pension Details
This is a joint total of pensions and the current values underpin many separation cases and pension is split as part of the financial settlement.
This is something your solicitor will advise you on in more detail. Ringing your pension provider or HR department will give you the details of these funds and the values we need to complete your mortgage capacity assessment.
Liabilities & Expenditure For Your Mortgage Capacity Report
Whether you require a joint report, a single report, one scenario or any other likely scenarios, we would require information all of you liabilities. 
This includes maintenance payments, financial settlements, current mortgage payments. then our mortgage experts will produce a comprehensive report and let you know your borrowing capacity.
We highly recommend you are open and honest with your approach to this and provide all loans, credit cards, car finance and other important information.
With every standard mortgage capacity report it then allows us to calculate your maximum mortgage borrowing as accurate as possible.
Contact Us To Gather Your Mortgage Capacity Report & find out your mortgage borrowing!
If your current financial circumstances changes following the proceedings (an increase/decrease in maintenance income, benefits received, childcare costs etc) then we can provide a letter to confirm how much you can obtain in additional scenarios.
If you require an express service to find your maximum borrowing, contact us during our standard office hours and we will get this issued in a timely manner.
How much do mortgage capacity assessment reports cost?
Nil Mortgage Capacity Report – £149
Our Nil mortgage capacity report is an essential service tailored for individuals who want to understand their position when no mortgage capacity is assumed. Confirmation of your nil mortgage capacity. Priced at £149, it's a valuable tool for those seeking clarity in specific financial situations. 
---
Single Mortgage Capacity Report – £199
Detailed breakdown of maximum borrowing from the market of lenders. Example of monthly payments, terms and interest rates will be provided.
---
Joint Mortgage Capacity Report – £349
Same as a single mortgage capacity but for two applicants. Our Joint mortgage capacity report, priced at £349, is crafted to address the intricacies of dual financial profiles. 
This will ensure that your mortgage capacity reports is deemed acceptable by your legal representatives, solicitors and the courts.
Our Mortgage Service Is Highly Rated!