Specialist Mortgages for Doctors & GP's
The team at Alexander Southwell Mortgages can source mortgages for NHS Doctors who are experienced and have had their career a long time and who are newly qualified who have been in the job for only a short time.
Whether you are a newly qualified as a doctor, then you may only have one payslip showing your new income, which can make getting a mortgage tricky if you don't talk to an expert mortgage advisor.
Typically, if you are looking at buying a house at the upper end of your budget, then you need a mortgage lender who understands the additional income you gain from working unsociable hours and overtime.
FEE FREE Mortgages for Doctors
We offer FEE FREE mortgage advice for doctors and support via Phone, WhatsApp, FaceTime and Skype. We understand your working hours may be antisocial.
WhatsApp us OR email us any time of day and we will arrange a call with an advisor that fits within your schedule including Saturday & Sunday early and late.
We will try and not put any barriers in the way of you getting a mortgage.
Locum Doctors
Working as a locum doctor can be ideal for those planning to top-up an existing income or to work shifts that fit in around existing commitments such as childcare.
As locum work is not guaranteed in the form of a permanent contract, some lenders have issues with this.
We work with many lenders that will accept locum pay as though it is permanent income. Not just with medical professionals but the greater the history you have of the income, the better – six to twelve months are ideal.
Mortgages for self-employed doctors
Many doctors will make the move from being a salaried professionals to being self-employed. This is very common among those working within the private medical sector or dentists.
Newly qualified doctors on an employed basis tend to have no issues getting a mortgage but when it comes to self employment it is a little trickier. This is where our specialist mortgage broker service comes in handy.
Very often, if you will need 2 or 3 years' worth of tax returns in order to prove your income. If you are unable to provide this because you have recently made the switch, then this is a larger challenge.
There are lenders, however, that will provide mortgages based on just one years' worth of tax returns or accounts, or even accept a self-employed mortgage at any point within your first year in the role.
We can help you by identifying these lenders and assisting with your application.
If you are looking to purchase a property, buy to let or remortgage we can advise you on a range of competitive rates based on your individual circumstances.
Government schemes for Doctors & GP's
You might be able to use a government scheme to help with the whole process this could enable you to get a mortgage for a discounted property or by increasing your mortgage deposit. Please find these schemes below:
Help to buy equity loan: Gives you up to 40% as a 5-year interest-free equity loan. You begin to pay interest at 1.75 % after the fifth year and 1% plus RPI for every year thereafter. PLEASE NOTE: The help to buy scheme is no longer available after 31/10/2022
Shared ownership: You can buy between 25% to 75% of the property initially with a shared ownership mortgage and then buy more using a staircasing mortgage.
Rent to buy: This is the right to buy scheme on which this guide is currently discussing. A different marketing name is just used.
Right to buy: Allows you to buy your council home at a discount price.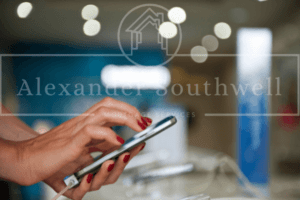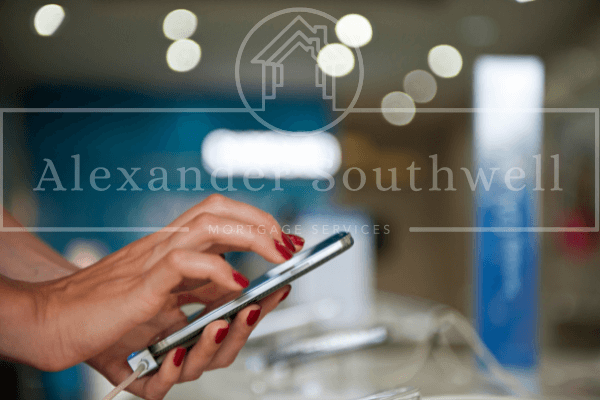 Questions & Answers For: Mortgages For Doctors & GP's
I receive both employed and self employed Doctor income, will I be able to use both streams of income to get a mortgage?
There are several mortgage lenders that will consider both forms of income but the documentation will be more complicated and thorough. Some lenders will also only take a percentage of the second income so it is always worth speaking to us and will be able to advice you on how to move forward.
Can you help me to arrange a mortgage around my intense work schedule?
At Alexander Southwell Mortgage Services we're used to working with medical professionals who are under real time pressure. That's why we come to you and fit in with your schedule.
Will my student loan affect my mortgage?
Mortgage lenders will need to check your level of debt and also your repayment history but this is the same for everybody(not just doctors). If the mortgage lenders consider your debt as quite high, this can be a problem but specialist mortgage lenders are familiar with the situation so this shouldn't be a major cause for concern.
How do Lenders work out how much I can borrow against a mortgage as a doctor?
Banks and building societies use a mortgage affordability calculator to work out how much you can borrow. Every lender has the own way of calculating what income they will accept and how much they will lend, with over a hundred different lenders this can seem a little overwhelming however a mortgage broker will have access to these and will be able to compare with our extension panel of lenders for you and work out exactly what your repayments on your mortgage will be
How much does a mortgage broker cost me?
Some mortgage brokers charge for their services there is such a thing, this can be any price up to £1500 but we are a FEE FREE mortgage broker. We get paid by the different lenders and do not make any additional charges.
What Documents do I need to Provide to receive mortgage advice?
The documents required will depends on you particular circumstances. Documents required for Locum Doctors are similar to what would need to be provided for a mortgage application for a self-employed borrower.
You will generally need documents which prove home address, income, credit history, outgoings, student debt, and deposit, this is the same whether we are looking for generic mortgages or for mortgages for doctors.
The following documents would likely need to be provided to support your application. This is for all applicants, not just medical professionals:
Identification – passports, driving licence, and VISA if applicable
Proof of income – Payslips or Your latest years accounts
Bank statements – up-Normally three months but up to six months personal bank statements
Proof of deposit – you will need to show that you have the funds available to support the required deposit for your mortgage
Credit report – Lenders will usually obtain this automatically as part of the application process
When should I get an agreement in principle? – Doctor Mortgages
When applying for a mortgage, we would highly recommend putting an agreement in principle in place before viewing and offering on a property.
This is not a long process assuming you are prepared with the information the mortgage advisor will ask. The lender will then check your credit score and credit file to make sure you are suitable to lend to.
Once we have all of the information needed, we will recommend which high street bank or building society is most suited to yourself and who is most likely to be able to take you all the way through to getting your mortgage offer.
Do Doctors or NHS staff get specific discounts to help get a mortgage?
There have been previous schemes where it was possible to get discounts for NHS staff & doctors but unfortunately at the moment there are none. Some NHS workers may be counted as key workers for the purposes of housing schemes.
If they earn an income below a certain threshold but generally the products available will be the generic products available.
What help can I get as a Doctor and why would I use a mortgage broker?
Finding the right mortgage deal isn't always the easiest task, particularly when you're working in a demanding doctors job role. Fortunately, help is available.
AS Mortgages can help you to determine which mortgage provider best suits your needs and personal circumstances as a doctor. And as well as offering a tailored mortgage solution, our professional mortgage advisers can assist throughout the application process.
Whether you are a first time buyer, have a low credit score or looking for an investment property, we should be able to provide financial advice and help.
The Alexander Southwell Mortgages appreciates the hard work and dedication offered by every member of the NHS.
We offer a FEE FREE Service, to help you get on the property ladder.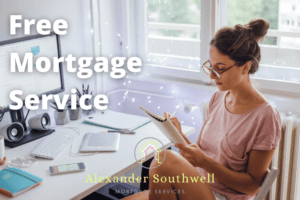 Our mortgage broker services doesn't stop there…
Alexander Southwell understands that the mortgage application and discussing your mortgage options is just one aspect of buying or remortgaging a property.
We can advise and arrange Life Insurance, Critical Illness Cover or Income Protection, again offering the right deal available to you.