Fee Free Refinance Mortgage Adviser
Free Refinance Mortgage Adviser – Here at Alexander Southwell Mortgage Services we understand that small differences in rates can have a big impact on your repayments.
We offer a Fee Free refinance broker service.
Therefore it is important to get remortgage broker advice you can trust when looking for a remortgage deal.
When you contact us you will be put straight through to a dedicated and experienced remortgage adviser whom will help guide and advise you through the process for any remortgage need.
Whether you are looking to raise funds for home improvements, to consolidate debts or just to find a better rate, then our re-mortgage specialist will be able to help.
How does remortgaging work?
If this is the first time you are changing mortgage since your purchase, the process of a re-mortgage seems daunting however it is as simple as switching your existing mortgage to a new deal, using the same property as security.
The remortgage process is about finding the right product moving forward for you and your circumstances and is not always about being the cheapest.
This can be with the same lender or a different provider dependent what is best suited to you.
Your mortgage adviser has expert knowledge of the options available and can help you to review your individual circumstances and take any appropriate action for your re-mortgage.
Why Should I Remortgage?
There are a range of reasons as to why people re-mortgage. These are just to name a few:-
Get a better rate: If you are currently on a fixed rate and the period for this rate is ending soon then it's understandable that you may wish to shop around as a small change to your interest rate can have a big impact on your finances and savings.
Home improvements: Many remortgage to gain the funds to carry out home improvements.Spending in this way is seen as an investment in your property as you will likely see a return on it at some point, especially as this can increase the overall value of the property.
Debt consolidation:  This is up there with one of the main reasons why people consider remortgaging.If you own your home, have multiple debts or if you are struggling to keep on top of such debts then it can be an option to consolidate these debts by acquiring funds using the home as security to clear such debts.You can also use remortgaging to repay your help to buy equity loan. A lot of thought and careful consideration needs to go into this decision as this will cause your property to be at risk if you fail to meet the repayments.It's important to speak to a mortgage broker to see if this is the best suited option for you.
THINK CAREFULLY BEFORE SECURING OTHER DEBTS AGAINST YOUR HOME. YOUR HOME MAY BE.
REPOSSESSED IF YOU DO NOT KEEP UP REPAYMENTS ON YOUR MORTGAGE.
Change in financial situation: Everyone's financial situation varies and is personal to you. Therefore in some cases many people can find that they're simply unable to keep up with their outgoings for whatever reason.This could be because you have had a change in circumstances due to jobs changes, illnesses, marriage break up or another personal reason meaning you can easily find yourself in a position where your mortgage payments are just not manageable. In this scenario it is ideally best to speak with your current lender, however remortgaging is another option that may be able to help.
Releasing Equity: Overtime you naturally build up equity within your home and this can even be accelerated when your home has risen in value.Therefore, you may wish to see the added benefit of this by releasing some equity.Remortgaging is a way that this can be done, if there is a justifiable reason to do so. This is not a decision that should be entered lightly due to the increasing of the loan and monthly outgoings.Therefore, it is imperative that you get the right advice before remortgaging in this way.
Why should I use a mortgage broker to remortgage?
It is not a legal requirement to use a mortgage broker however it is a sensible one as it could potentially shave thousands off your mortgage by remortgaging using the help of a expert broker.
Here at Alexander Southwell Mortgage Services our mortgage brokers can look at your current deal, plus your financial situation (i.e debts, every day spending and your income) to find the right product for you whilst searching an extensive panel of lenders.
The mortgage market can be difficult, searching for a mortgage can be difficult, but we have the experience and knowledge to offer appropriate advice for your remortgage needs."
We will search the market place to offer clear and appropriate advice for your re-mortgage needs.
Direct To Bank VS Mortgage Adviser
When deciding who is best to approach to help guide you through the remortgage process it's important to consider what going direct can offer vs what a broker can offer.
Some people think that by going direct the lender will offer them preferential rates as an existing customer, this is not always the case.
Before making this final decision or thinking direct is your best or only option, its important that you speak to us regarding your remortgage to make sure that you do not miss out on the competitive deals and rates.
We will also be able to to check your insurance you have in place.
There are many reasons why speaking with us about your upcoming remortgage can help. For example:-
Access to an extensive panel of lenders: We can access and compare thousands of products to ensure you are getting competitive options.
Mortgage type: Your current circumstances could be different to before therefore it is so important to assess your situation to get the right advice on the right product for you this time round.
Time saved: We do the leg work for you making it a much speedier and more convenient process for you.Not only this but we appreciate time is of the essence when remortgaging therefore speaking with us can give you that extra leverage to get your application through more quickly.
No cost to you: Here at Alexander Southwell Mortgage Services we do not charge you a fee to search the marketplace therefore you have nothing to lose to compare your upcoming remortgage.
When should I get mortgage advice & remortgage?
Timing is everything when remortgaging your home to avoid paying any unnecessary lender early repayment fees and avoiding paying a higher monthly payment due to changing to a higher rate of interest i.e standard variable rate (SVR).
The perfect time to start the remortgage process is ideally starting the process between 3-6 months before your existing fixed or tracker deal is due to end.
This will just allow for plenty of time to get everything approved ready for your current product expiring to avoid any unnecessary costs.
Submitting your remortgage application
Once we have gathered the relevant information from you we will research the market to find the right remortgage deal for you.
We will then discuss in detail the new mortgage deal and answer any questions or concerns you may have regarding this.
Then, it is time to submit your application. The typical re-mortgage application timescales are 4-6 weeks however this can vary depending on your circumstances and the lender.
We will thoroughly review all the aspects of the mortgage with you to ensure that you have a comprehensive understanding and feel content with this new commitment. Additionally, we will ensure that you are well-informed about any related costs.
Frequently Asked Questions: Re-Mortgage Application
How much does it cost to remortgage?
It is important to consider any costs involved when remortgaging.
Its vital to consider both the interest rate and any fees to work out the exact total cost when moving to a new deal.
We will also need to factor in any early repayment charges with your current mortgage lender. Especially if you are looking to remortgage before this finishes.
Some of the associated costs with remortgaging are as follows: –
Lender fees
Often the lender can charge an arrangement fee to start a new mortgage. This amount does vary between with the different lenders and some lenders do not have any fees at all. This fee can be a fixed fee or a percentage of the borrowing amount. With a lender arrangement fee you can usually pay these upfront or by adding it to your mortgage. It can be beneficial to add the fee to the mortgage to save money upfront but its important to remember that adding to the mortgage will mean paying interest on this over the term.
Broker fees
Some mortgage brokers will charge various fees for using their services to remortgage. Here at Alexander Southwell Mortgage Services we offer fee free remortgage advice.
Remortgage legal fees
These are fees which are payable to a solicitor or conveyancing to carry out any legal work involved with transferring your mortgage from one lender to another. You will have paid legal fees when purchasing your property but as there is less work involved when remortgaging the cost is much less. Sometimes lenders offer legal fees within their remortgage deal, meaning they will appoint a solicitor free of charge or give you a cash sum to contribute towards any costs.
Remortgage valuation fees
The new lender will need to complete a valuation on the property. Theybg usually appoint their own valuer or surveyor to do this to confirm the value of the property and to make sure it is suitable for mortgage lending. Unless this is offered for free as part of the remortgage deal (which sometimes can be the case) you will be expected to pay the cost of the valuation. These fees do vary depending on the size and value of the property.
Early repayment charges (ERC's)
If you decide to exit your current mortgage deal before its expiration, there are fees that need to be paid. To prevent incurring these potentially significant costs, we will have a discussion with you to assess whether this option is suitable, potentially saving you thousands of pounds. You do not have to pay any early repayment charges if you're currently on the lenders standard variable rate or your current deal has finished.
Mortgage exit fee
Administration charges can sometimes be charged when paying off your mortgage in full, either to re-mortgage somewhere else or because you have repaid the mortgage in full. Not all lenders charge these and the fee's can vary.
In certain situations, the aforementioned fees may not be applicable, as this depends on your individual circumstances. Your remortgage expert will provide a detailed explanation once they have considered all aspects of your situation. For more information, click here.
Conveyancing, Surveying and Solicitors are not regulated by the Financial Conduct Authority.
Do you need to get your house valued for a remortgage?
Yes – as part of the remortgage process the lender will instruct for a valuation to make sure that the property is suitable for lending and that the value of the property matches that of the application.
This can sometimes be a full valuation where the surveyor needs access to the property, a drive-by valuation where they inspect from the road with no access needed or even a desktop valuation where they do not need to come to the property at all.
The valuation is independent of the lender and will be the value that will be used by the lender to calculate the loan to value.
The loan to value is the percentage of the property value that you are borrowing and will have a bearing on the deal that you can get. For more information visit our dedicated page for home valuations.
Is Remortgaging a good idea?
Remortgaging can be an effective way to save money on your monthly mortgage repayments. Remortgage is essentially switching your current mortgage product to a new provider, usually at a lower interest rate. Mortgages will often have a time-limited offer lasting two to five years at the start of the deal.
Once this runs out you could be on a much higher rate of interest.
Consider remortgaging to a new deal with a different provider as an excellent opportunity to secure another time-limited offer and potentially save some money.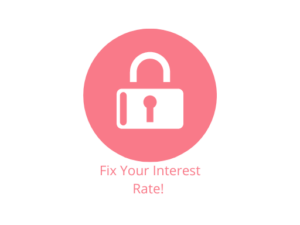 Can I change mortgage deals if I have poor credit?
If you have experienced financial difficulties since acquiring your original mortgage, obtaining a mortgage modification to a new deal can be challenging, potentially closing the door to your current lender.
As your circumstances have changed, the fact they gave you your initial mortgage is no guarantee they will agree to offer a remortgage deal. Even if they do, the terms they offer might be less favourable than your current deal.
Having an adverse credit score can be an obstacle and present a real challenge to be overcome.
If you are in this position take heart, as a bad credit score does not necessarily mean that you'll be unable to remortgage your property. There are likely to be options available to you.
Our Mortgage advisers will search an extensive panel of lenders for new mortgage deals for you.
Having adverse credit on your history might not allow you to get the very best mortgage deal but we will compare an extensive panel of lenders, give you the options and find the right mortgage for you.
Want to check your credit file? Click here to get your free credit file!
At Alexander Southwell, we recommend Check My File for your credit report.
Their reports show information from four credit reference agencies, whereas others may only show information from one or two.
Their reports give you and us a full picture of how lenders are likely to assess your application.
In order to obtain your report, click on the link above to get a 30 day free trial with CheckMyFile and download your report, after the free 30 day trial they will charge £14.99 per month & this subscription can be cancelled anytime.
Can I use your mortgage broker service even if I have a buy to let remortgage?
Making your buy-to-let business as self-financing as possible involves two things: maximising your rental income, and minimising your mortgage commitments.
When buying a new property to let, trying to get the best possible mortgage deal is a given.
But equally important is to keep the mortgage on the best deal at any given time.
For many buy-to-let landlords, that can mean periodically remortgaging the property to get a better deal.
As your mortgage broker with any financial decision-making when it comes to buy to let, the key is to consider all the costs involved.
When weighing up whether remortgaging is the right move, we will help with the whole process and our services are completely FEE FREE mortgage advice.
Some Buy to Let mortgages are not regulated by the Financial Conduct Authority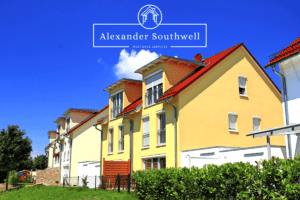 Our Fee Free Refinance Mortgage Adviser services doesn't stop there…
Your mortgage adviser understands that the mortgage application and discussing your mortgage deals is just one aspect of buying or remortgaging a property.
We can advise on Solicitors, help you understand survey reports you may have consider (Please note: this is not Openwork business), provide you with background information on the property you are considering buying, and liaise with any estate agency or builder involved.
We can advise and arrange Life Insurance, Income protection or Home Insurance, again offering the right deal available to you.