Mortgage Advice For Dentists – Mortgages Brokers & Advisers
At Alexander Southwell Mortgages can source specialist mortgages for Dentists who are newly qualified and who have been in the job for only a short time.
Whether you have recently qualified as a dentist, then you may only have one payslip showing your new income, which can make getting a mortgage tricky if you don't talk to an expert advisor who specialises in mortgages for dentists.
Whether you are looking purchase your first home or looking for buy to let mortgages, we are here to help.
Typically, if you are looking at buying a house at the upper end of your budget, then you need a mortgage lender who understands your income in full. We will work out monthly costs, take your credit score and take all of your financial circumstances & credit history into account. If you are looking for any commercial mortgages, we don't offer these directly but we can point you in the right direction.
Commercial Lending is not regulated by the Financial Conduct Authority.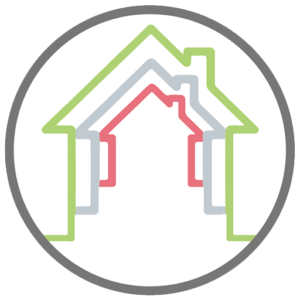 Getting a mortgage as a qualified Dentist
When getting a mortgage as a dentist, whether you are employed, self-employed dentist or the director of your own limited company, your income arrangements can sometimes be complex and the mortgage application process can appear very daunting.
At Alexander Southwell Mortgage Services, we can help you to find the right mortgage product to suit your needs, whether you are remortgaging, buying a new home or are considering a buy-to-let investment, any form of mortgages for dentists.
Can I get a mortgage as a dentist even if I am self employed?
For self-employed partners of dental practices, we work with mortgage lenders that can use the latest year's income figures, an average of two or three years, and we have lenders that can work from projected income figures.
Some banks offer mortgages if you are a self employed dentist with just 1 year's accounts. However, different banks have different lending criteria; with some banks requesting more years of accounts or other evidence of your income. With more year's accounts, you will have access to a range of more specialist lenders which may mean you have more offers to choose from.
Remortgaging your property
Moving your mortgage can be a big decision, but our expert advisors are here to work alongside you to find the right new deal for you. From start to finish, our experienced team will look after you throughout the entire remortgage process. When processing a remortgage, most lenders will offer you:
Free valuation fee for your property
For standard remortgages, free legal fees when using their appointed solicitor
Government schemes for Dentists
You might be able to use a government scheme to help with the whole process this could enable you to get a mortgage for a discounted property or by increasing your mortgage deposit. Please find these schemes below:
Help to buy equity loan– gives you up to 40% as a 5-year interest-free equity loan. You begin to pay interest at 1.75 % after the fifth year and 1% plus RPI for every year thereafter. PLEASE NOTE: The Help to buy scheme is ending after 31/10/2022
Shared ownership– You can buy between 25% to 75% of the property initially with a shared ownership mortgage and then buy more using a staircasing mortgage.
Right to buy– allows you to buy your council home at a discount price.
When using any government scheme we highly recommend that you get financial advice as these can be considerably more complicated, the first step is you contact a Alexander Southwell Mortgage Broker by filling out your first name and contact details and we will give you a call back ASAP.
Adverse Credit Mortgages For Dentists
Any form of adverse credit can complicate the mortgage process. There is some good news in that some lenders are willing to provide adverse credit mortgages. Deals are unlikely to match standard mortgages.
Most lenders do not explain exactly what credit rating is required for future lending but if this is a concern, we just recommend our clients to produce their credit file. This will give us a better picture in which mortgage products will be available for them. Then off of the back of this information we can provide tailored advice and show you monthly payments & right rates for you.
The lenders in the adverse credit market, which is also sometimes described as 'sub-prime' or 'non-conforming' – will charge higher rates.
Buy to Let Mortgage For Dentists
A buy-to-let mortgage, which can also be called an investment mortgage, differs from a standard residential mortgage because a lender will take into consideration the rent you will earn from the property as the primary source of income for affordability purposes.
Because demand in the rental sector is high, an investment property could be an ideal venture for the right person, if you are a dentist and are looking into investment properties, it is always worth speaking to an expert mortgage advisers first to find out interest rates, deposit and credit score needs to be before applying to get you the right deal.
Some Buy to Let mortgages are not regulated by the Financial Conduct Authority.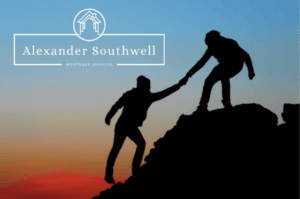 Frequently Asked Questions: – Mortgages For Dentists
Will my student loan affect my mortgage?
Mortgage lenders will need to check your level of debt and your repayment history but this is the same for everybody(not just dentists or dental students).
If the mortgage lenders consider your debt as quite high, this can be a problem but student loans do not normally fit within this category, specialist mortgage lenders are familiar with the situation so this shouldn't be a major cause for concern.
How do Lenders work out how much I can borrow against a mortgage as a dentist?
Banks and building societies use a mortgage affordability calculator to work out how much you can borrow.
Every lender has the own way of calculating what income they will accept and how much they will lend, with over a hundred different lenders this can seem a little overwhelming however a mortgage broker will have access to these and will be able to compare extensive panels of lenders for you and work out exactly what your repayments on your mortgage will be
When should I get an agreement in principle?
We would highly recommend putting an agreement in principle in place before viewing and offering on a property. This is not a long process assuming you are prepared with the information the mortgage advisor will ask.
Once we have all of the information needed, we will recommend which bank or building society is most suited to yourself and who is most likely to be able to take you all the way through to getting your mortgage offer.
Do dentists get specific discounts to help get a mortgage?
No, unfortunately not, there aren't specific lenders dedicated to helping dental practice workers.
You should be counted as key workers for the purposes of housing schemes, particularly if they earn an income below a certain threshold but generally the products available will be the generic products available to the open market.
Why would I use mortgage brokers over a bank?
Finding the right mortgage deal isn't always the easiest task, particularly when you're working in a demanding dental job role. Fortunately, help is available.
Furthermore, being able to offer advice on deals from an extensive panel of lenders, we can help you to determine which mortgage provider is right for your needs
AS Mortgages can help you to determine which mortgage provider best suits your needs and personal circumstances. As well as offering a tailored mortgage solution, our professional mortgage advisers can assist throughout the application process.
The Alexander Southwell Mortgages appreciates the hard work and dedication. Our mortgage broker service is completely FEE FREE mortgage Service, let us help you get on the property ladder and find the right lender for you.
Our mortgage broker services don't stop there…
Alexander Southwell understands that the mortgage application and discussing your mortgage options is just one aspect of buying or remortgaging a property.
We can advise and arrange Life Insurance, Critical Illness Cover or Income Protection, again offering the right deal available to you.