Critical Illness Insurance Broker
Find competitive critical illness insurance deals with Alexander Southwell Mortgage Services in Southampton, Hampshire. Call us on 03300 432428 to talk with our experienced critical illness insurance team.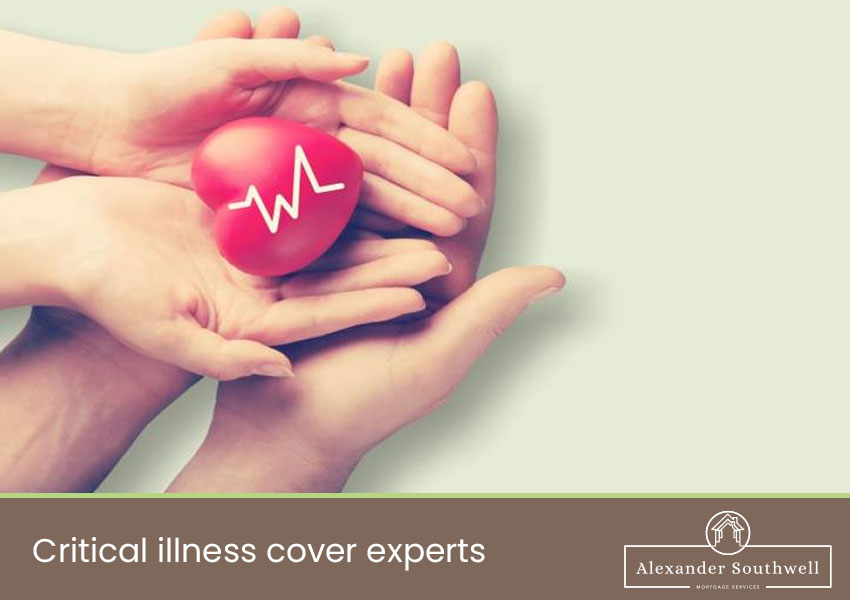 What is Critical Illness Insurance Cover?
Like life insurance, critical illness cover is designed to give you peace of mind that if you were to be diagnosed with a serious illness for example cancer, heart attack, stroke (to name a few), that you and your family do not suffer any financial difficulty. Meaning the only thing you have to worry about is getting better.
Relieve the financial stress of illness
We understand that should you be told you have a serious illness, this would be a extremely difficult time for you and your family. The last thing you want to be worrying about is how you will pay the mortgage, the council tax, the electricity, in short all the bills that just do not stop. Critical illness cover is designed to relieve these stresses by giving you a lump sum of tax free cash if you are diagnosed with one of the specific medical conditions listed in the policy. This could be used to clear the mortgage in full or in part, paying every month expenses or towards treatment and healthcare if required.
These plans have no cash in value at any time and will cease at the end of the term. If premiums are not maintained, then cover will lapse. The Financial Conduct Authority does not regulate trust planning.
Do I need Critical Illness Insurance cover to get a mortgage?
It is not compulsory to have critical illness insurance in place to get a mortgage, but it is highly advisable. Here is further information on the policies to consider.
As with all insurance policies, conditions and exclusions will apply
What term should my critical illness policy be over?
The term of the policy is specified at the outset of the policy starting. In simple terms, it means how long you are protecting yourself for example 1 – 50 years. Often the term is decided by the following points:-
Mortgage term: If your sole purpose is to protect the mortgage then usually the insurance will coincide with your mortgage term. So, however many years you decide to do the mortgage over, the critical illness cover will coincide with this.
Dependents: Taking the policy to an age whereby the children are financially independent. For example, 18 once they have finished school or 23 after university. Therefore making sure if anything happened to you, whilst they children are still relying on you, your family's lifestyle wouldn't need to change whilst going through this difficult time.
Retirement age: Make sure that your income is protected should the worse happen therefore by taking the policy to retirement age when your income is then your pension.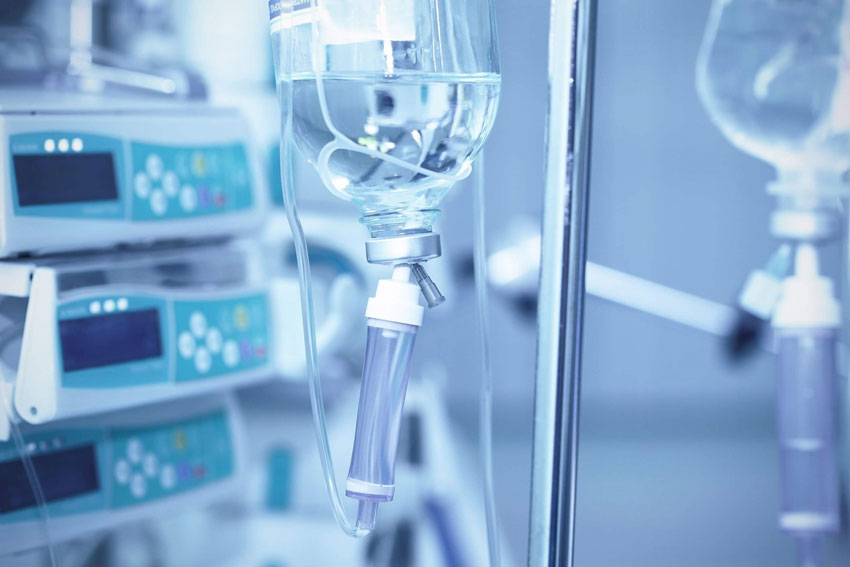 What Type of Critical Illness Cover is most suited to me?
Deciding which critical illness cover type is suitable for you and your family can seem challenging however we are here to help and guide you into making the right decision. Whether you simply want to protect the mortgage, help to maintain the same standard of living or simply cover funeral costs there are 3 options for you to choose from:
1. Decreasing Critical Illness Cover
Pays the cover amount as a lump sum in line with wherever the value is throughout the policy term.
Decreasing cover means that the value of your policy reduces over the term of the policy usually in line with a repayment mortgage (capital & interest only mortgage).
It uses a fixed interest rate which is selected at the start of your policy and decreases in line with this.
Joint policy basis or single policy basis
2. Level Critical Illness Cover
Pays the cover amount as a lump sum which remains the same throughout the policy term.
Level cover allows you to choose the level of cover that you wish to leave for your family.
This cash lump sum can help clear an interest only mortgage, help to maintain the same standard of living or simply cover funeral costs.
Joint policy basis or single policy basis.
3. Increasing Critical Illness Cover
When you make a claim it pays a sum assured throughout the policy term – it is impossible to confirm the exact figure at the start of the policy as the sum assured increases in line with the retail price index (RPI).
The increases on the sun assured increase at each anniversary of the policy.
Can additional Benefits be included when purchasing Critical Illness Insurance?
Terminal Illness benefit: Included within the policies is terminal illness benefit. In the awful event that you are given less than 12 months to live you will receive the pay-out whilst you are still alive. This can be used to help you and your family during this extremely difficult time so that you have no financial worries or stress.
Accidental Death Benefit:

 We give you Accidental Death Benefit while we process your application, giving you some peace of mind that you are covered in case of accidental death.

Children's Critical Illness Cover  

– As a parent the worst imaginable thing would to be told that your little one has been diagnosed with a critical illness. Understandably you may need to take time off work, make some adaptations within your home, or simply need to pay for care or treatment. Under the vast majority of critical illness insurance policies children's cover is included at no extra cost. The insurers will pay a lump sum of cash, usually a percentage of the cover you have so that you can use this for anything you deem fit. Whether that be for the best treatment, carers or simply giving you time together as a family, so you do not have to worry about anything else. Usually this does not affect your insurance cover either, so not only does this not affect your insurance its at no extra cost too. Speak to us to see which insurer offers you the right option based on you and your family's circumstances.

Fracture cover  – Fracture cover pays you a lump sum if you suffer one of the specified fractures during any 12-month period. Most insurance companies will pay one successful claim each policy year.
Critical Illness Insurance FAQs
Premiums for the critical illness insurance is paid via direct debit either monthly or annual, whichever suits you best.
Guaranteed Premiums
Monthly payments remain the same throughout the policy term – meaning the price you pay never increases, even if you get older or your health or circumstances change.
Reviewable Premiums
The monthly premiums can increase throughout the policy term – meaning as you get older or should you develop any health conditions the prices could increase. There is no specific amount this could increase by.
Most insurers review the premiums every 5 years.
The main difference between critical illness cover and income protection is in the payout. Critical illness cover is designed to help you cope financially if diagnosed with a critical illness specified in your policy, by providing a one-off lump sum. Income protection pays a percentage of the policy holder's income each month if they are unable to work. The percentage of income and the length it pays out for are agreed at the outset.
The short answer is no. Critical illness cover payout is not considered an income by the UK government, so the payout will be a tax free lump sum and not be subject to income tax.
Critical illness cover can be taken as a stand-alone policy, or as a bolt-on to a life assurance plan. The policies may vary with regard to the illnesses covered, so it helps to take advice.
Our Mortgage Service Is Highly Rated!