Shared Ownership Mortgage Broker & Advisers
The shared ownership mortgages scheme was introduced by the government to help families on lower incomes to become homeowners.
Shared ownership homes are provided through the housing association or local authority. They work by offering buyers a share of the home ownership and then paying monthly rent on the remaining share.
Typically you can buy between 25% and 75% share of the full purchase price.
Shared ownership mortgages can seem difficult however it's very simple.
You'll need a mortgage to help buy the share of the property, but much like the government's help to buy scheme you can put a smaller than average deposit down, a lot of the time you will only require a 5% deposit instead of forking out a much larger deposit like 10% – 20%.
This is based only the part of the property that you are purchasing and not the full price.
Over time, buyers have the opportunity to increase the share of the property they own, either by borrowing more from the lender and increasing the size of their mortgage or by making a large cash payment, this process is known as "Staircasing".
By taking advantage of these schemes, such as taking out a shared ownership mortgage, you can build towards owning your home.
To be able to find a home in an area of your choice, the first step is to get in touch with a local agent to check both your eligibility and the availability of homes in the area.
Our brokers can help with this but not only this we can help to get the right mortgage deal specifically for you and your unique situation.
For more information about how our expert mortgage brokers can help you to get your shared ownership mortgage, get in touch with us today at Alexander Southwell Mortgage Services.
How are Shared Ownership Mortgages different?
One of the main differences for those who take out a shared ownership mortgage is that the deposit is usually lower than a traditional purchase as you only required the deposit for the share that is to be purchased.
For example, if you are purchasing a property with a value of £200,000 but you are buying a 25% share the deposit that is required would be £5,000 (if putting down 10%) rather then £20,000 if you were putting down a 10% deposit to purchase a property outright.
There is still a few criteria that must be met in order to qualify for a shared ownership mortgage.
Lenders will consider your buyer status, i.e. first time buyer or previous homeowner who cannot afford to buy now, your affordability and how much income you receive isn't outside of the maximum income criteria and the fact that you are going to be living in this property. Shared ownership properties must be lived in by the mortgage owner and cannot be rented out either fully or partially.
Staircasing is a additional benefit to purchasing with a shared ownership mortgage as not only does this give you a way to get onto the property ladder but you also have the ability to purchase more of your home from the housing association or local authority when you are ready and your circumstances allow.
The other big difference between shared ownership schemes and other mortgages is in when you come to sell.
If you have managed to own the entire property, then you can sell it yourself. However, the housing association or local authority can sometimes have the right of refusal for the first 21 years after you have brought your property.
If you do not have the full ownership, then the housing association or local authority will have the rights to find their own buyer initially.
Pay rent Vs Shared Ownership?
The cost of shared ownership properties versus rent depends on several factors, such as location, the size of the property, and the terms of the shared ownership agreement.
In general, shared ownership properties can be more affordable than renting, especially for first-time buyers just getting on the property ladder who may not be able to afford to buy a property outright.
With shared ownership, you purchase a portion of a property and pay rent on the remaining portion, which is owned by a housing association.
This can result in lower monthly costs compared to renting a similar property.
However, it's important to note that shared ownership is not right for everyone. In addition to paying a mortgage and rent, you will also be responsible for paying other costs such as council tax, maintenance and repair costs, and utility bills.
It's important to carefully consider all of these costs and factor them into your decision-making process to ensure that shared ownership is the right choice for you.
If you don't own your property outright you might need permission from the housing association if you want to make home improvements and structural changes. If it's just a case of painting or decorating a shared-ownership home, you may be able to do so, as long as you foot the bill yourself.
Will my Shared Ownership Mortgage Rate be Higher?
For those that qualify and are looking to arrange a mortgage for their shared ownership property, finding the right mortgage scheme is an extremely important part of the process.
Shared Ownership mortgage rates are offered by only a few lenders in the market and is usually a specific product priced different to their standard mortgages. As with any mortgage, the amount of your deposit or the amount of equity you have in your shared ownership home will determine which rates the lenders has on offer for you.
When deciding on the most appropriate rate available, it is important to consider the associated monthly costs for the rent which is payable in addition to the monthly mortgage payment itself.
We will discuss this with you to ensure you get the best advice when considering a shared ownership mortgage.
Stamp duty, is it payable when buying a shared ownership property?
When you apply for a shared ownership properties, stamp duty is calculated on the portion of the property that you purchase, rather than the full market value of the property. This means that, in many cases, the amount of stamp duty you have to pay will be lower for a shared ownership property than it would be for a property purchased outright.
This will show on your final legal fees statement, with all of the other shared ownership cost. If you have further questions around this you can ask your solicitor or mortgage adviser.
Can I sell my existing shared ownership house?
Whether you can sell your shared-ownership existing home will depend on how much ownership you have.
If you end up with 100% ownership of your home, you can choose to sell your shared-ownership property privately through an estate agent.
That said, you may need to pay to have your property valued by a RICS surveyor. Bear in mind also that the local housing association normally has the right to 'first refusal'.
If you don't own 100% of the property, the buyer will have to buy it as part of a shared ownership resale scheme. They can do this by buying a share greater than or equal to what you currently own.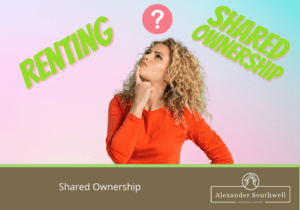 Shared Ownerships FAQ'S
Are Shared Ownership Mortgages More Expensive?
In short the answer to this is no, shared ownership mortgages are not more expensive. You do need to consider that you do pay rent alongside your mortgage repayments.
Please note, full assessment of your situation and affordability is considered before you get on the property ladder to make sure you can afford to pay the mortgage monthly payments alongside the rent.
The mortgage that you qualify for you be determined by many factors. Household income, rent on the rest of the property, you will have to pay ground rent and your debt. Once our broker has all of the information they can then calculate what the mortgage payments would be.
How is shared ownership rent calculated?
The exact rent calculation on a shared ownership property will depend on the housing association or local authority therefore it can be difficult to say until you have found the right shared ownership property for you.
In some cases the rent is calculated by the percentage of the equity within the home and this is typically around 3%.
Do Brokers Charge a fee for a Shared Ownership Mortgage?
Here at Alexander Southwell Mortgage services we do not charge a fee when you are considering getting a shared ownership mortgage.
There could be other associated costs i.e. lender fees, housing association fee's, solicitors fees etc. However we do not charge you a broker fee for mortgage advice.
Can you Negotiate on A Shared Ownership Property?
You can not make an offer on a shared ownership property. This is because these properties are valued by a specialist surveyor.
The good thing about this is there are no bidding wars or gazumping and it should be first come, first served.
Can I only get a Shared Ownership property if it is a new build?
No – shared ownership properties are not just new builds they can be resales too where the current owner bought the property through the shared ownership scheme and now wishes to sell on.
What is the minimum share I can buy?
Under the Shared Ownership scheme, the minimum share of a property you can purchase from a housing association, local authority or other approved qualifying body is 25%.
What is the maximum share I can purchase?
Under the government's Shared Ownership scheme, the maximum share of a property you can purchase from a housing association, local authority or other approved qualifying body is 75%.
If you want to own a share of more than 75%, you must buy the property outright.
Can I purchase more of a share later and why can I do this?
Yes – You can buy extra shares of a shared ownership property, this is known as 'staircasing'. When considering staircasing most local authorities or housing associations require a minimum of 25% share purchase, although sometimes they can allow for smaller purchases i.e 20% or 10%.
Things to consider is that the cost of purchasing more shares in the property will be based on the market value of that time, therefore this could be a higher price then when you initially brought the property or even a lower price depending value at that time.
Can I Remortgage A Shared Ownership Mortgage?
Yes – you can remortgage a shared ownership property. The mortgage itself is very similar to a conventional mortgage the only difference being you are only being lent money against the percentage of the property that you own rather then the whole property itself.
Therefore, if you are looking to switch to a more favourable deal, or take advantage of the increased value of your share and release some equity it could be possible to do so.
Like with any mortgage deal, the most suitable one will depend entirely on your circumstances at that time.
Our expert mortgage advisers can help find the right shared ownership remortgage deal from those available to suit your needs and will give you a step-by-step guide throughout the process.
Here at Alexander Southwell Mortgage Services, we offer fee-free advice for arranging shared ownership remortgages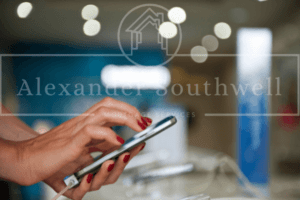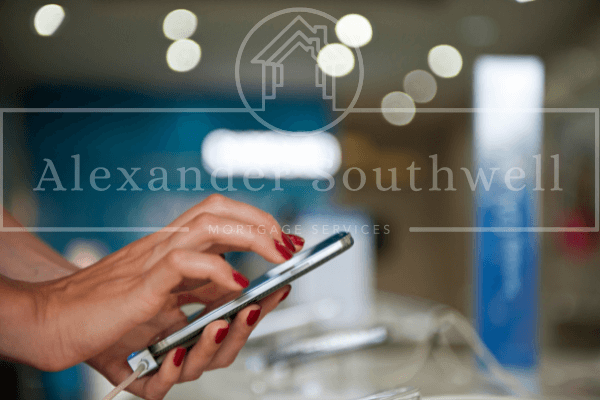 Our mortgage broker services don't stop there…
Alexander Southwell understands that the mortgage application and discussing your mortgage options is just one aspect of buying or remortgaging your shared ownership home.
We can advise on Solicitors, help you understand survey reports you may have considered, provide you with background information on the property you are considering buying, and liaise with any estate agency or builder involved. (Please note: This is not Openwork business)
We can advise and arrange Life Insurance, Critical Illness Cover or Income Protection, again offering the right deal available to you.
Our shared ownership and protection advisers are based in Hampshire. Our advice and free service covers every county across the UK.
Alexander Southwell Mortgage Services is a broker with access to an extensive panel of lenders which offer competitive mortgages, rates & deals, we are also FEE FREE!
Speak with our team via the phone, video call or WhatsApp.