Searching for contractor friendly mortgages but unsure where to start? This is a common theme with many contractors due to the way you are paid.
There can be a lot of confusion between self employed people and contractors. After a quick conversation with our brokers we will distinguish which path is right for you. Self employed or contractor we will find the right path for you and help you borrow what you require.
Working as a contractor does have large benefits with mortgage lending criteria.
We can secure you a mortgage just using your day rate alone and just to make things even better our specialist mortgage broker service is FEE FREE!
You will be amazed by the amount some contractor friendly mortgage lenders are willing to lend based on your day rate.
Many banks and building societies welcome limited company contractors with open arms and will be more than willing to help in getting a contractor mortgage mortgage.
Getting a mortgage with High Street mortgage rates & not producing any payslips or self employed tax returns
We cater for all trading vehicles and payment structures for contractors. There are many, with each business model and owner status different from the next.
It doesn't matter if you operate through your own ltd company or a UK payroll umbrella. We know how to assess your earnings for lending purposes and how to position them to mortgage lenders to make the transaction smoother.
Limited company contractor accounts and/or umbrella payslips? They're not a true reflection of your mortgage affordability.
Your accountant gears your income for tax efficiency. That's fine, it's their job. But those resultant accounts do not reflect your true disposable income.
Our contract-based underwriting model disposes of the need for accounts and self employed SA302s. Including retained profits is a more accurate way of assessing contractors' true mortgage affordability.
Regardless of how you're employed, we will do all we can to get the right mortgage deal for you. And often with a mainstream lender, maybe even one you've banked with direct yourself.
What's more, it will be a competitive mortgage, before submitting any mortgage application we will confirm all the figures with yourself and we are certain you will be happy with the figures.
What documents do you need to show when applying for a contractor mortgage?
Your contract rate will be the basis of your mortgage amount, not pay slips, company accounts or tax returns. In truth, the latter don't give an accurate reflection of your disposable income in any case.
And this is the benefit of using your contract upon which to base your affordability. You'll qualify for larger mortgages than if a lender used their typical affordability criteria.
The only documentation you'll need to provide to our mortgage broker is:
A signed copy of your current contract
Proof of ID
Your CV
3 months' bank statements
It is as simple as that. All of these documents will help to get a mortgage and allow us to start your mortgage application process.
We will get an agreement in principle, find you the right mortgage deals, submit the mortgage application to the mortgage lenders & get the mortgage offer issued with contractor friendly terms.
Our range of contractor friendly mortgages suits almost all personal circumstances:
Bad Credit Contractor Mortgage
A contractor can be high risk given the temporary nature of work. Hence, it's important that they maintain a clean credit file by keeping debts to a minimum while maintaining timely payments with no defaults.
Whilst a good credit score can help you secure a mortgage, your credit status or credit score can also help you with getting a competitive mortgage rate.
Too many soft footprints from unsuccessful searches could leave you with a bad credit rating. Adverse credit need not stop you from getting a mortgage. But it will impact your interest rate and mortgage payments.
In order to obtain your report, click on the below link to get a 30 day free trial with CheckMyFile and download your report, after the free 30 day trial they will charge £14.99 per month & this subscription can be cancelled anytime.
Provide us with a credit report today, and uncover the issues that could be affecting your credit file! CLICK HERE to access your free credit report with the four top credit agencies all in one report!
So what should you do next?
Alexander Southwell offer straight forward expert contractor mortgage service. Forget the frustrating rejection from lenders clinging onto an out-of-date bias towards employees.
We can secure you competitive contractor mortgages rates across on the market.
That's regardless of how you bill your daily or hourly rate. Regardless of your status as a ltd company or an umbrella company contractor. You could spend just half an hour having an informal chat with one of our advisors. Once we have all the relevant information we can get you an agreement in principle very fast and make your dream of owning your own property a reality.
Request a callback today and one of our expert mortgage brokers will help start your process to secure a mortgage.
Buy to Let Mortgages for Contractors
As a "self employed contractor" you might wonder if it will be more difficult to get a Buy to Let mortgage than if you were a salaried employee.
The good news is that with a little research and planning, you should find it straightforward to find a suitable Buy to Let deal.
Buy to Let mortgages are available from both your high street bank and specialist companies.
Borrowing on a Buy to Let can potentially be more expensive, however, as it's a commercial loan. That's because you're aiming to make a profit from the rental income.
Mortgage interest rates are higher than with a residential loan, and you will usually need a significant deposit too. 25% of the property price is standard, but you might find lenders who accept less.
So for example, if you wanted to buy at £400,000, you could potentially borrow up to 300 depending on rental figure and stress testing.
Some Buy to Let mortgages are not regulated by the Financial Conduct Authority.
Remortgaging
If you were a contractor when you originally took out your mortgage and your employment capacity is unchanged, your remortgage application will be pretty straight forward.
But lenders are still likely to reassess your income and employment situation due to the often unpredictable self employed nature of contract work.
For homeowners who have turned to contracting since they took out their mortgage, things can be a little more complex. The range of rates and deals that you qualify for might be totally different to the products on offer when you were a PAYE employee.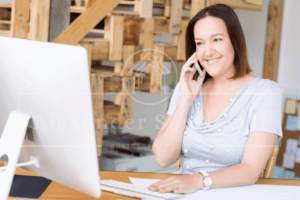 Frequently Asked Questions – Mortgages for contractors
How much can I borrow when applying for a contractor mortgage?
As the mortgage lender does not use your years of accounts during the application process it will all just be based on the day rate, this is the main benefit of getting a contractor mortgage.
So let's say your contract rate of earnings are a little more modest, say £350 per day. You work a standard 5 days per week, 46 weeks per year. Multiply all those to give you your 'annualised' rate:
£350 x 5 (days) x 46 (weeks) = £80,500
This is, in effect, equal to a salary, which our lenders use for affordability purposes. Then you add the mortgage lender's affordability factor, often 4.5:
£80,500 (annualised contract rate) x 4.5 (affordability factor) = £362,250.
What if I've been self employed and now new too contracting?
When we apply for contractor mortgages it may be that you've not got certain key documents or evidence to support your income or history. You know that you can afford the mortgage, but you can't prove it. Here are some of the potential barriers that may lead to such a scenario:
You are new to the industry and do not have two years of accounts
To minimise tax, you pay yourself a small salary, and the rest in dividends
You're on your very first contract;
You've been contracting for less than a year;
Your existing contract is due to expire in the next 3 months;
Your income is irregular and difficult to prove. This is important to lenders as they need reassurance that you can keep up repayments on your mortgage
Our Mortgage Brokers are specialists in advising and arranging mortgages for contractors.
I have a limited company, does this effect me negativly?
Limited company contractor accounts are slightly irrelevant in this scenario.
They're not a true independent reflection of your mortgage affordability.
Your accountant gears your income for tax efficiency.
We've seen these all before and resolved them. That's whether you have your own limited company, or are an umbrella employee.
We provide specific advice to first time buyers, movers and remortgages alike. None of the above scenarios are foreign territory, let us assure you of that, at least.
Talk to our contractor mortgages broker specialists
From finding the right agreement to handling all the paperwork ready for completion, get in touch and speak with our friendly mortgage advisors and we can manage the entire mortgaging process from start to finish.
We'll work closely with you to source a deal that will help you achieve your short, medium and long term financial goals.
We will work around the clock to ensure your mortgage application goes as smoothly as possible. Contact us today!