Fee Free Mortgage Broker
Alexander Southwell Mortgage Services
You find the home & We'll find you the loan
Find expert mortgage services with Alexander Southwell. Call us on 03300 432428 to talk with our experienced fee free mortgage broker team, or complete our contact form for a call back.
YOUR HOME MAY BE REPOSSESSED IF YOU DO NOT KEEP UP REPAYMENTS ON YOUR MORTGAGE.
Fee Free Mortgage Brokers & Adviser Services
How do Alexander Southwell Mortgage Services Provide Fee Free Mortgage Advice? Mortgage advice explained.
Alexander Southwell is a fee free mortgage broker. We give expert mortgage advice, find the right mortgage for you and do all the hard work to apply for a mortgage – completely free of charge. We do not need to charge you a large broker fee to get a mortgage, we get paid by the mortgage lender after your home purchase or remortgage is completed.
Most mortgage brokers get paid by the lender this way. It's called a procuration fee or 'proc fee'.
For insurance products, we're paid by the insurer when you complete the purchase and your cover starts.
The details of the fees we earn from lenders and insurers are set out in the product information we send you. What we pay our advisers reflects their expertise in finding you the right mortgage or insurance. We do not offer them incentives to pick specific lenders or insurers.
Some Buy To Let mortgages are not regulated by the Financial Conduct Authority
Unlocking Your Dream Home: Choose Us as Your Fee-Free Mortgage Broker
In the labyrinth of the mortgage market, finding the perfect mortgage deal can be an overwhelming and stressful process. 
With numerous options, varying interest rates, and complex terms, it's easy to feel lost. That's where we come in as your trusted mortgage brokers. Here's why you should choose our zero mortgage broker fee option over our competitors:
**1. Expertise in the Mortgage Market**
Our team of dedicated mortgage brokers brings a wealth of knowledge and experience to the table. We understand the intricate details of the mortgage market like no other, and we keep a close eye on the ever-evolving trends, mortgage lenders, and deals. 
This expertise ensures that you receive the best mortgage advice possible, tailored to your unique needs and financial situation.
**2. No Hidden Costs: Fee-Free Mortgage Broker**
At our brokerage, we believe in transparency and fairness. That's why we operate as fee-free mortgage brokers. We understand that mortgage brokers charge fees for their services, but we are committed to saving you money by eliminating these additional costs. 
You won't find any mortgage broker fee here; we're here to help you secure the best mortgage deal without breaking the bank.
**3. Independence and Choice**
As an independent mortgage broker, we aren't tied to any specific lender or mortgage product. This independence gives us the freedom to search the mortgage market on your behalf. 
We have access to mortgage lenders big and small, allowing us to find the most competitive mortgage deals available. You can trust us to explore all options, ensuring you get the right mortgage deal tailored to your unique requirements.
**4. Cost-Efficiency**
Hiring a qualified mortgage broker can save you both time and money. With us, you're not just a client; you're a valued partner on the journey to homeownership. We understand that every penny counts, which is why we work diligently to secure mortgage deals that align with your financial goals and long-term plans.
**5. Personalized Mortgage Advice**
We understand that every client's financial situation is unique. That's why we take the time to get to know you and your specific needs. Whether you're a first-time homebuyer, looking to refinance, or seeking mortgage advice for an investment property, we tailor our services to your circumstances. Our goal is to empower you with knowledge and provide guidance to make informed decisions.
**6. Mortgage Repayment Calculator**
Making informed decisions about your mortgage is crucial, and our online mortgage repayment calculator is a valuable tool at your disposal. You can quickly calculate your potential monthly payments, helping you understand how different mortgage deals could impact your budget. This transparency empowers you to choose the best mortgage deal with confidence.
**7. Right Mortgage Deals at Your Fingertips**
Searching for the right mortgage deal can be time-consuming and overwhelming. Let our mortgage brokers simplify the process for you. 
We have our fingers on the pulse of the mortgage market, and we're dedicated to finding you the best mortgage deals available. Whether you're looking for the lowest interest rates or favorable terms, we've got you covered.
In conclusion, when it comes to mortgage brokers, you deserve the best. With our commitment to transparency, expertise, and personalized service, we are the top choice for your mortgage needs. 
Say goodbye to mortgage broker fees and hello to a hassle-free, cost-effective journey to homeownership. Trust us to secure the right mortgage deal tailored to your financial goals. Contact us today to take the first step towards your dream home.
At Alexander Southwell Mortgage Services we can with all your Mortgage and Protection needs. Get in touch with us today: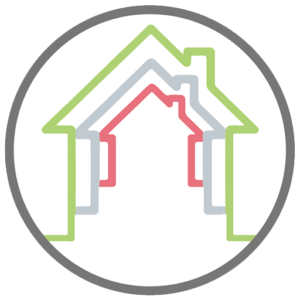 Don't Just Take Our Word For It, Check Out Our Client Reviews . . .

Alexander Southwell Mortgage Services love providing fee free mortgage advice in Southampton & across the UK.

We believe that any interaction with us will be a positive experience because our mortgage brokers do their best to help you achieve all your mortgage goals!

Both my sister and I used Alexander's services. Andrew and Jamie were responsive, reliable, knowledgeable listened to our needs. Thank you for your guidance and getting things set up so quickly!

We had a great experience with Jamie and were able to secure a good deal early on and continued to check in to see if there were any better deals. Will definitely get back in touch when our mortgage renews in a few years!

The best mortgage broker in Southampton. Jamie Alexander a professional broker who is extremely helpful, responsive and has high level of experience when it comes to any mortgage services/products.

Alexander Southwell Mortgage ServicesThis 5 star duo have been nothing but dedicated to ensuring we received the best mortgage advice and service. They took time to find us a mortgage to suit our needs and requirements. Because of their tireless work the mortgage for our new property was successful. I will always recommend this company for their outstanding mortgage services.Thank you so much

I have used Jamie's services multiple times now and he has been absolutely fantastic on every occasion. He's always been extremely helpful and professional answering every query and taking the time to explain every avenue. He's always found the best solutions for me and my circumstances and has made the mortgage process stress free and seamless for me each time. Thank you so much Jamie!!!

Jamie Alexander managed to get me a Mortgage offer within 5 days after previously being let down by a different Mortgage Broker with an application that dragged on and on and after 8 weeks was rejected.My house move is now happening after almost falling through with the other broker.Jamie is very knowledgeable and matched me with the right lender. I am self employed but have still managed to secure a Mortgage with a high street lender thanks to Jamie's professionalism.Highly recommend !

My partner and I Found a house we loved and contacted Jamie over a weekend to get an AIP so that we could put in an offer. Jamie was absolutely wonderful and very helpful with all the information about mortgages. It was a very pleasant experience, he had us sorted in a week and everything went over smoothly. Cannot recommend Jamie at Alexander - Southwell mortgages enough.

Im really happy , i came across Alexandar mortgage, good and really quick response, keep updates , really helpful everything explains as clear as mirror..just outstanding especially Latoya thankyou so much .😊

I had such a wonderful experience with Alexander-Southwell Mortgages and would highly recommend them to anyone. As a first time buyer I was apprehensive about the whole process but Latoya was so helpful from the very beginning and provided so much expertise, guidance and advice which really put my mind at ease. Latoya's customer service is impeccable and she really goes the extra mile. I was kept informed throughout the whole process and she made everything feel so easy for me, although everyone says buying a house is one of the most stressful things you can do, it really felt too simple and I couldn't believe how easy it was, all thanks to Latoya!

Latoya has been absolutely amazing, so helpful through the whole process! Would highly recommend!

Incredibly helpful, always available and prompt responses. Top quality service!

Amazing Southampton Mortgage Broker! Our mortgage was due to expire, myself and my partner were concerned about the rate we would get and if we could remortgage due to debts. Latoya helped in every way possible. She was patient, reassuring and managed to get us a debt consolidation remortgage to a better and cheaper lender! Thank you so much. Would thoroughly recommend.

We have had one of the best experiences dealing with Jamie. From start to finish everything has been run smoothly while any questions or queries we had were dealt with. Will be strongly recommending everyone to use even if you're a distant away, we dealt with Jamie over the phone.

Delighted with the service. Very helpful and did very best to find me the best deal. Latoya was a pleasure to deal with.

Jamie did a great job with getting my additional lending approved. Excellent service and persistence to get it done. Would absolutely recommend!

The patience of a saint. Polite, down to earth and genuinely wanting the best for his clients. Highly recommend.

Latoya made our remortgage simple and easy, thank you.

Jamie Alexander was the first mortgage broker we contacted and we were not disappointed. Quickly dealt with and a great offer of a fixed mortgage. Helpful and informative conversation over the phone. Very happy and would recommend.

Jamie has been very professional and extremely helpful throughout our mortgage application. He has always kept me and my partner up to date with any updates. Will be recommending him to anyone who's looking for a mortgage broker!

Massive thank you to latoya she has gone above and beyond in every way to help from just explaining the simple things about getting a mortgage ( being a first time buyer) over a year she has helped us on our way to our journey of getting our home. Am so greatfull to you and your team 😊

Excellent communication via both email and WhatsApp. The mortgage report I requested was created in less than 24hours and at a competitive price. Thanks so much!

From a google search I phoned several companies I found online and found Jamie from Alexander Southwell by far the most professional. He clearly explained their pricing, the timeline and the information they required. Jamie did a great job and delivered quicker than I expected. I would highly recommend using their services.

I would highly recommend Jamie's services- absolutely Top-notch.Very professional and always on the end of the phone . ( call / message via WhatsApp) . This man knows his market and has The ability to explain complex information clearly and simply. With an honest and trustworthy attitude .My experience using Southwell mortgages was straightforward- Jamie was their start to finish step by step and very informative. 10/10 .

During a week of extreme panic in the mortgage market, Jamie responded extremely quickly to arrange a new mortgage. He managed to lock me in a rate within hours of our first contact ahead of the rates sky rocketing. He kept me very calm whilst waiting for the confirmation from the bank. Overall, very trustworthy, quick, knowledgeable and a nice guy - would deal with again.

Latoya has been an absolute dream to work with!! Made everything so clear for someone who has no idea about mortgages.. not once did I feel stupid for asking what some would think were obvious questions! Patience of a saint the entire way through! Will be recommending to everyone! 🙂

Jamie and Latoya did a great job securing us a good offer in a difficult market. They're really responsive and give you confidence that you're getting the best deal. Would definitely recommend to anyone.

Layota from Alexander Southwell Mortgage Services has been extremely helpful and supportive in acquiring our mortgage offer. Myself and my partner are first time buyers and were unsure on a lot of the details and processes involved with buying a house. Our situation was also particularly challenging as we had to change our offer multiple times- each time Latoya patiently talked through the numbers and details with us, providing the same level of support and attention.Before we found ASMS we went around most of the major mortgage providers in Southampton and due to the no-fee business model, ASMS were much cheaper than the rest, by our numbers ~ £599 + 99 admin fees (based on July 2022).I can't express enough how great Latoya has been for us and we thoroughly recommend Alexander Southwell Mortgage Services to anyone seeking mortgage services.

Couldn't recommend Jamie enough! He has been quick in his responses, and so helpful. Applying for my first mortgage I was new to everything but jamie answered all my questions, and help me get the best mortgage.Thank you!

Latoya assisted my partner and I with organising our mortgage. Excellent service keeping us informed throughout.

Jamie recently secured both a let to buy mortgage and another for our new family home as well as helping us to put an appropriate life insurance policy in place. The knowledge and service provided was fantastic and I would not hesitate to recommend Jamie and would never use anyone else.Thanks again guys.

I would recommend Alexander Southwell Mortgage Services. Latoya was very attentive and thorough with the information given, clearly explaining what was happening at each stage. Ensuring we understood what was happening and what was needed.

Jamie has been fantastic throughout the process. As a first time buyer he made it incredibly simple and easy to sort out, highly recommend!

I cannot recommend Jamie at Alexander Southwell highly enough, extremely professional and informative, providing the best tailored solution for our individual requirements as well as being an all round nice guy!

Fantastic service from Latoya. I'm so grateful Latoya, thank you.

Absolutely brilliant and professional service from Jamie at Alexander Southwell Mortgage Services. Hugely professional and I can highly recommend him.

Excellent support from Jamie through my remortgage. He explained everything clearly, answered every question I had and responses were quick. I would definitely recommend Alexander Southwell Mortgages.

Me and my girlfriend recently used Jamie as our mortgage advisor for the purchase of our first house and he was fantastic. As first time buyers we felt a bit out of our depth but Jamie was always on hand to answer any questions and help us anyway he could. This really helped us to understand the whole process and get to the point where we have now had an offer and our mortgage accepted.I would recommend Alexander Southwell Mortgage Services to anyone, nothing but good things to say about them. Once again thank you Jamie, couldn't of done it without you!

Latoya at Alexander Southwell Mortgage Services has been a pleasure to work with and has helped us every step of the way.We spoke to a number of other brokers before Latoya contacted us and not only did she get us a better deal than I could find anywhere else, but she made the process very straightforward and explained in detail everything we needed to know.Highly recommended!

Latoya has been absolutely fantastic, she reassured us and kept us up to date the whole way through our application. Thank you so much for all of your kindness and I will be recommending you to everyone!

Latoya was an absolute star securing us the mortgage we needed at an amazing interest rate, previous bad experience with an agreement in principal with another lender was a real concern of mine.Latoya understood my concerns and kept us up to date at all times.the whole process was handled expertly by her I would fully recommend their services I cannot thank her enough for the work she undertook on our behalf

This is the second time that I have used AS mortgage services and once again, I have had an absolutely wonderful experience.Jamie and the team are extremely knowledgeable, forthcoming with their advice, quick to act on information provided and always reachable.If you are looking for a fast, efficient and friendly service, look no further!


I found Alexander Southwell Mortgages online as they are local to me and I couldn't be happier with the result, i was kept up to date all the way, I can honestly say I won't be using anyone else but them in the future


Honestly could not have dealt with a better person than Latoya.Despite the whole buying a house process being hell due to the current market, Latoya was incredible at every point!Would highly recommend to anyone.

Great communication and everything is well explained. I wouldn't recommend anyone else.

We found Jamie to be extremely helpful, professional and efficient.He advised us well and promptly found a good deal for both our mortgage and life insurance.We highly recommend him and would definitely use his services again.

Have recently used Alexander Southwell mortgages to broker our first mortgage deal as first time buyers. Latoya was absolutely fantastic and an absolute joy to communicate with. She was very attentive and thorough with the information given and nothing was ever too much for her. She has brokered us an excellent deal - something that another potential broker (Fox and Sons) claimed would not be possible with our application circumstances. Would highly recommend Alexander Southwell if getting a mortgage, particularly if you are a first time buyer

We are very happy that we chose Alexander Southwell to help us with our mortgage.Jamie was extremely helpful, answered our every question and led us through the process with professional manner! I will definitely recommend it to anyone who needs help with their mortgage!

We were happy to go back to Latoya for our remortgage after our great experience getting our initial mortgage. On both occasions she was knowledgeable and helpful when guiding us, friendly during what can be a hard to understand process, and quick to get us any documentation we needed.

Latoya helped me and my partner with my remortgage, it wasn't simple as I am self employed but she made it all seamless and took all the stress away from us. We didn't have to chase for updates as she kept us posted every step of the way. I would recommend her to anyone looking for a mortgage and have already passed her details onto some of the lads I work with as they are in a similar situation. Thanks so much Latoya!

Jamie and Latoya were helpful throughout the process. They made complicated applications seem effortless and were always really responsive to any questions I had. Thanks again. Will definitely be using them next time.

I would definitely recommend Alexander Southwell Mortgage Services. As a first time buyer I really appreciated them making the mortgage process clear and straight forward. Jamie was professional, knowledgeable and more than happy to answer questions throughout the process.

I have used the team at Alexander Southwell for my last three remortgages, they make it so easy and they're very trustworthy and professional. Well recommend to everyone, you won't be disappointed with the service. Thanks

Jaime was very helpful - walking me through each step and working alongside my solicitor to get the process completed as smoothly as possible.

Second time I have dealt with Jamie, and he makes things so easy and simple. Sorting a mortgage couldn't be easier. My daughter and son-in-law have also used Jamie in the past and have only positive things to say. Highly recommend AS Mortgages.

Great Service! Jamie has been fantastic and has assisted me throughout the years - very friendly and process was stress-free.

Couldn't thank Jamie enough for all the help he's given me through the whole mortgage process he was always prompt and professional with any questions and queries I had, would recommend to anyone thanks for all your help along the way James

Jamie is extremely professional and his levels of customer service are second to none. He responds to queries with an impressive sense of urgency. I called him in panic because I had made an offer on a property which was accepted 3 days prior and I was clueless on how to proceed. He guided me through the process and managed to get an agreement in principle in a matter of hours.He was able to process all my documentation and mortgage application within a few days and we got a Mortgage offer within 3 working days from a highly rated high street bank. Couldn't think of a better advisor. I will forever be grateful to Alexander Southwell Mortgage Services for their patience in dealing with me, a first time buyer with not a clue in the world on how the house buying process works.


Our experience using Alexander Southwell Mortgage Services was second to none from start to finish. Being first time buyers we had no idea about where to start in finding a mortgage, Jamie made it all clear right from the beginning and was always around to answer any questions we had along the way quickly. Thanks to Jamie we now have a mortgage which best suits our needs! We would Highly Recommend them to anyone and will certainly look to use them again in the future!

Jamie was really helpful and explained everything in a clear manner, which is great for a first time buyer with no experience of mortgages. Would definitely recommend to anyone who is looking at taking out a mortgage.

It is the first time i have ever used a Mortgage broker, however Jamie and Stephanie made the process of securing a Mortgage seem straightforward. They answered our queries very quickly and helped us gain a great deal on a Mortgage which was much better than i thought possible

Can't recommend them enough! Jamie is a pleasure to deal with. Professional, reliable and great communication throughout. I felt completely confident that we were in good hands. I've used their services twice now and wouldn't go elsewhere! 🙂

Excellent service from start to finish. This is the second home Jamie has assisted us with and we have found him highly professional and helpful in both cases. He kept us informed throughout the process and happily answered any questions we had, he is clearly very knowledgeable on the subject of mortgages. I would recommend Alexander Southwell Mortgage Services to friends and family without hesitation.

Jamie was exceptionally professional and helpful. We are first time buyers and Jamie was more than happy to answer all (!) the questions we had, never making us feel silly (which can't be said for everyone we've encountered in the process!). We didn't have an easy situation to land a mortgage in, but Jamie went above and beyond to get us the best deal out there. We cannot be more grateful - thank you Jamie!

Jamie! Your are simply amazing👌Many many thanks 👏👏👏

Jamie is a very experienced, knowledgeable, proactive and seasoned professional. This is the second property he has helped me purchase. He successfully appealed the decision of the lenders and they revised my mortgage offer to one that literally blew my mind! I am very delighted I worked with Jamie and I would definitely employ his services in the future. Indeed, he is an expert and I strongly recommend him.

I've used Alexander Southwell for my first home, I'm pleased everything went smoothly, but most of all the level of communication was very good, from the beginning to the end.

Having Jamie as my mortgage adviser is a breath of fresh air. He is very knowledgeable, responsive and highly professional. His advise helped me secure a good mortgage offer during the difficult mortgage lending times caused by COVID-19. This was our second time working with him, and he's still as excellent as ever. Highly recommend.

I've used Alexander Southwell mortgages three times now and every time he's gone out his way to meet me and has always come up with the best options to suit my needs. Would highly recommend to anyone.

If you are reading this then look no further, Jamie is your guy. Other than being very professional and personable, Jamie is extremely efficient at getting you the best deal while keeping you promptly informed every step of the way. After using Jamie twice now, I have full trust in his ability and have had no hesitation recommending him to several friends and colleagues who also speak of him in equally high regard.

I used Alexander Southwell Mortgages twice, the first time just before lockdown and the second during lockdown. Jamie was very helpful, he always responded quickly. I really appreciated the care and attention he provided me, for example, he picked up how important It was that I found the right mortgage as I was buying on my own. Since then I have recommended Jamie to many friends and family as I feel he really cares and wants to find you the right mortgage for you unlike banks who I feel just want the £££. Xxx

I cannot sing the praises of Jamie enough! I was that 'annoying client' with lots of questions. Jamie was beyond helpful, understanding my situation and requirements, coming up with a few solutions that would work for me.I would recommend Alexander Southwell Mortgage Services to anyone without hesitation.Honestly, Jamie has made the minefield of mortgages a breeze - Thank you!

After long deliberation over finding the best representation for facilitating my first time buyers mortgage...I was extremely pleased when recommended Jamie...He was extremely informative and reassured me throughout the process and genuinely advised me on what was best and why.For someone new to this I couldn't have felt anymore reassured and really can't recommend A S Mortgages and Jamie anymore!I am delighted with my experience and will use again in future 😀Thank you!

Excellent service. Was able to arrange meeting quickly and was very helpful in securing our mortgage.

fantastic service from start to finish. Brilliant service.

I cannot recommend highly enough. Guided us through each step of the process with sound advice, very responsive to our questions and sorted issues quickly.

I really can't recommend Jamie enough. We needed a mortgage arranged straight away as the house owner needed to move as quickly as possible. We received formal mortgage offer within 6 days. Very happy throughout as we were kept up to date on a daily basis. Will recommend. Thank you!

Would highly recommend, Jamie has been really helpful through your the whole process and answering all questions quickly.Excellent service.

I used Jamie Alexander for my first home and he helped me through the entire process. I was a first time buyer and was completely unaware of the steps involved. Jamie guided me through and answered all the many questions I had!He was very proactive and prompt in responding to my emails and answering my calls, and offered me the best options for mortgage. I would highly recommend Jamie from Alexander Southwell Mortgages to anyone buying their home.
Next Reviews
Mortgages in 6 easy steps
Fee Free Mortgage Brokers & Advisors throughout the UK, we get paid from the mortgage lender therefore we do not need to charge any large fee to the customer. So our only motivation is to get you competitive mortgage rates and find the right mortgage deal for you.
1. Initial Discussion & Fee Free Mortgage Advice
Our friendly fact find process will allow us to understand your goals and objectives. It's also vital to understand any hurdles to remortgages at this stage. We'll explain exactly who we are and what you can expect from our
mortgage advisors based in our head office in Southampton
, Hampshire.
2. Review your mortgage options
We get straight to work on finding you competitive mortgage rates. We explore our panel of lenders and look at the mortgage lending criteria for you. We'll make affordability and credit assessments ensuring the recommendations we make are suitable to your individual needs.
3. Share our mortgage recommendations
We'll illustrate the facts and figures in an easy to understand presentation, including competitive mortgage rates & the right mortgage deal for you and the justifications behind the recommendations. We will consider interest rate, stamp duty, whether the lender will charge a fee or be fee free, How long the application process will take.
4. Package & submit a full mortgage application
Our mortgage application submission route is much easier than as 'in branch' experience. Why sit through a 2 hour interview with a mortgage advisor at different banks, when we can do this for you! Once you've uploaded your documents, we'll check them against the information you provided earlier. We'll let you know if anything's missing or doesn't match the information you provided, and help you get everything ready for the application. When everything's in order, we'll submit your mortgage application to the lender!

We may be in touch if they require any further information, otherwise we'll simply keep you informed as they consider your application. From application to mortgage offer stage on average takes between 2/3 weeks for the mortgage lenders to issue this.
While your lender's reviewing your application, it's time to make sure you can still pay your mortgage if the unexpected happens so you're protected against losing your home. It's a tough one to think about, but you might get too ill to work, for example. Your mortgage broker will be in touch to make sure you have enough mortgage protection for: Long term sickness and disability, life threatening critical illness and early death (Life Insurance).
6. Oversee the process to mortgage completion
If solicitors are introduced, don't worry. We'll assist you with their paperwork and we can talk to them on your behalf. We'll act as the middleman right through to mortgage completion.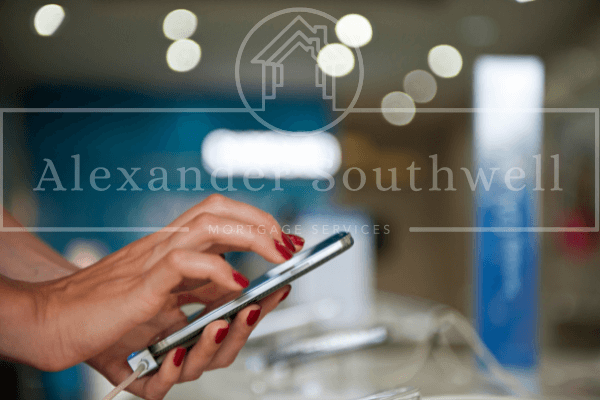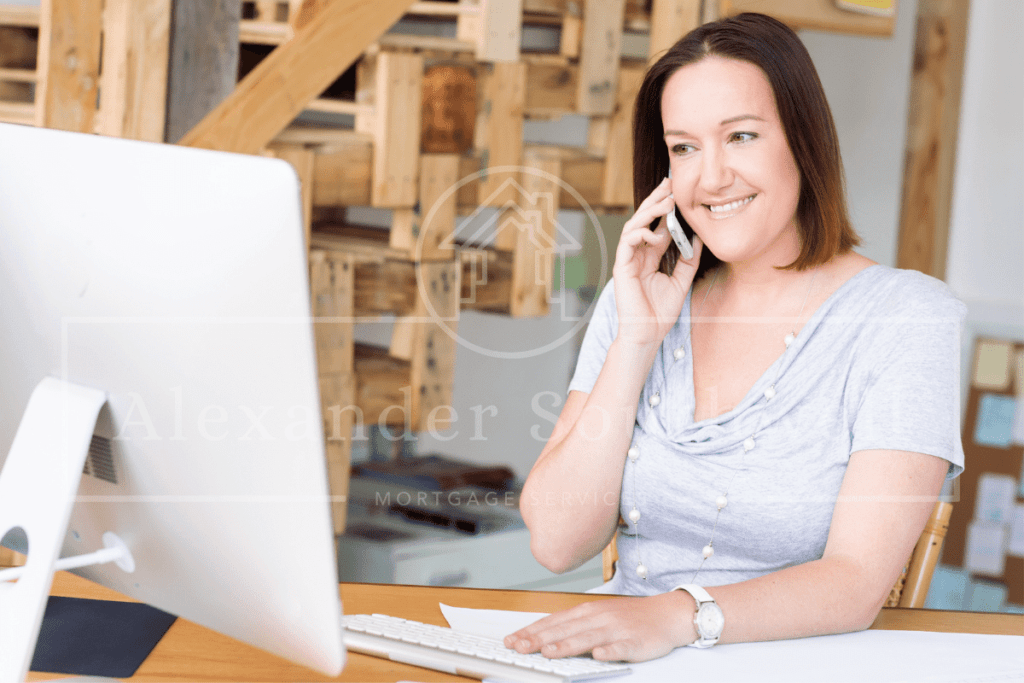 Is it better to use a Bank over a mortgage adviser?

One of the biggest benefits of working with a broker is the simplification of the market comparison and application processes and help you find the right mortgage. Once you have provided your broker with a few basic details, they will typically handle most of the subsequent complexities on your behalf. Working with an broker also means gaining access to honest and personal information, which is rarely available directly from a bank or lender. Brokers can also provide access to some exclusive deals you won't find on the High Street, often from lenders that do not work directly with the public.

Expertise – An experienced and reputable broker can also help you choose from the various mortgage products and home loans available, ensuring you make the right decision to suit your requirements and your budget.
Simplicity – The job of the mortgage broker is to do most of the hard work on your behalf, find deals from an extensive panel of lenders to find your perfect mortgage.
Which Mortgage Lender offers the best interest rates?

This is forever changing, lenders regularly change the mortgage products they offer.

The excellent news is though, we have an extensive panel of lenders, this means we have access to competitive interest rates and deals in the UK. This includes all high-street lenders such as Halifax, Barclays, Nationwide, Santander, Natwest and many more. Whatever your situation, we will help you achieve the right available mortgage interest rate and deal. We will give the right mortgage services advice and guidance suited to your situation with competitive available rates and deals. Our team of advisers will complete everything for you whilst supporting you every step of the process.

We are your online & face to face mortgage brokers offering a customer-focused service that is fee free!
Can we help get you a mortgage if you're self-employed?

While it can seem like a trickier process, self-employed people can still successfully apply for a mortgage. Make sure you're prepared with at least two to three years' of financial documents as this is the amount some lenders will require. Keep your personal and professional bank accounts separate, and registering for the electoral roll can help lenders to confirm your identity.

As always, it's important to consider any personal and future circumstances when securing a mortgage, and seek professional advice to ensure you're aware of the options, our mortgage services team is here to guide you through the whole process and help you get your dream property.
How long will it take for my mortgage application to be approved?

There are different levels of approval throughout the process of getting a mortgage agreed so it depends what part of the process you are in. After speaking to our mortgage consultant we can take you through every step to all three of these agreed for you:

Affordability Check – Some clients are at the very beginning of their mortgage application process, therefore they might not currently have saved the correct deposit or be in a positions to move forward. We can offer a basic affordability check and provide further information to clients to let them know what they need to do and where they need to get to, to get them mortgage ready.
An agreement in principle can be obtained instantly in some circumstances but usually will take a few hours if needed that fast. This is where we gather all of the relevant information from yourself, search our panel of lenders, find a suitable lender who fits with your affordability and then run through the lenders credit checking system to make sure this fits with there criteria. Once this has been done the lender will issue us with a certificate stating the amount you can borrow in principle. This puts you in a perfect position to find a property and start negotiations with the estate agent.
Mortgage Offer is where both you and the property you are purchasing have been approved by the lender. We have discussed your monthly payment, insurance protection and found the right mortgage for you. Approval requires a valuation to be conducted on the property and this whole process on average will take 2/3 weeks. Each application is different though, it doesn't matter whether you are a first time buyer, home mover or buy to let investor, some applications take 1 week and some can take up to 4 weeks depending on the full situation.
I would like to invest in a rental property is this something you can help with?

Yes, our brokers at Alexander Southwell Mortgages bring a wealth of experience across various mortgage types, including the increasingly popular buy-to-let mortgage. For more detailed information, we invite you to visit our Buy to Let Mortgage page. There, you'll find insights and guidance tailored to this specific type of investment, reflecting our deep understanding and expertise in the field.
What is LTV?

Lenders frequently mention the 'LTV' requirement, which stands for Loan to Value Ratio. This term describes the relationship between the amount of the loan and the value of the property you're purchasing. For instance, if you're borrowing £255,000 for a property worth £300,000, the LTV is 85% (255,000 divided by 300,000). The remaining 15% represents your equity in the property. Understanding LTV is crucial in assessing your mortgage options and requirements.
What fees might I incur when taking out a mortgage?

When applying for a mortgage, you might encounter several types of fees, including:

Valuation Fee: This is charged by the lender to assess the property's value, usually paid upfront with your application.
Solicitors' Fees: These are for the conveyancing work done by your solicitor. You'll typically pay a portion upfront upon instructing them, with the balance due upon completion.
Stamp Duty Land Tax: A tax on property purchases.
Lender Arrangement Fees: Charged for setting up your loan, this can often be added to your loan amount, though it will increase the total loan size.
Booking Fee: This is for reserving the funds for your mortgage, generally paid alongside your application.

And a note on broker fees: While some brokers charge up to 1% of the mortgage amount, at Alexander Southwell Mortgages, we operate on a fee-free basis, so that's one less cost for you to worry about!
What parts of the country do you cover?