New Build Mortgage Broker & Advisers
Being a New Build Mortgage Broker we see new build properties to be a fantastic option whether you are a first time buyer, moving home, looking for an investment property, downsizing or just looking to live in a modern home benefiting from lower running costs and energy bills. There are many other benefits of purchasing a new build property:
The property is a blank canvas so you can put your own stamp on it
No chain in the purchasing process
Excellent quality build & energy efficient
10 Year Warranty
Government schemes making them more affordable
If you're looking for new build mortgages and planning on buying a new build home, Alexander Southwell Mortgage Services are your perfect mortgage advisers. We have processed 2000 new build mortgages over the last few years as we have work with some national UK house developers.
We understand that getting a new build mortgage is a big commitment, so our experts are on hand to talk you through the options available to you and support you during the application process. They have plenty of experience dealing with new build mortgages and our advice won't cost you a penny, so get in touch today and find out what AS Mortgages can do for you.
Fee Free New build Mortgage Brokers & Advisors
Alexander Southwell advisers are specialist new build experts. Our team help customers buy their dream homes with a large number of national and regional new build developers.
For customers buying a new build home we offer FEE FREE advice when finding you a mortgage deal and insurance.
Why are New Build Mortgages Different to Standard Mortgages?
Buying a new build property comes with certain issues that don't apply to second hand properties. So, it's important to seek advice so you are aware of all the factors that can affect your ability to get a new build mortgage. If your new build home is still within its build stage, you are buying a property and trying to get a mortgage without even seeing it.
Timing is critical when it comes to new builds. A mortgage offer is typically valid for 6 months, but with a new build, you may find that the property is not completed and ready for you within that timeframe. If this does happen, then you would require a mortgage lender who allows new build mortgages to be extended. On the flip side of this, you will need to move fast as many developers have strict timescales which require you to get a mortgage offer and exchange contracts within 28 days.
New Build Process
If you're going to buy a new build property, your first step should be to speak to a mortgage broker. We can help you work out how much you can afford to borrow and what it'll cost. There are a few key elements of the process of getting a mortgage which you need to be aware of.
Preparation
Regardless of the type of property (New build Houses or Flats) you're buying, we always advise that you're as organized and as mortgage ready as possible so you are in the best position to move forward. What this means is to have your documentation ready or easily accessible and having all of the information your mortgage adviser requires for the mortgage process. When it comes to buying new build homes, you need to be even more ahead of the game as when you put down a deposit, you often only have 28 days to exchange contracts.
Developer Incentives
Some property developers have been known to offer incentives if you buy their property. These can include: wavering stamp duty, reducing legal fees, for example. Developers tend to do this rather than reduce the price of the property, and these incentives can work well with first time buyers who are looking to cut costs wherever possible. Some lenders have issues with certain incentives and how they are used, with our vast experience within the new build sector we will make sure we proceed with the right lender for you.
New Build Property Mortgage Application
Arranging a mortgage at short notice can be a challenge for mortgage lenders, which is where our knowledge and relationships with them can help. We have access to new build priority help desks with mortgage lenders which enables us to process your mortgage application quickly, and reduce the normal timeframe for getting an offer. We'll communicate and work closely with all parties which makes buying a new build much faster, including the developer and solicitors.
Mortgage Offers
The question of, how long do mortgage offers last? is a high priority when purchasing a new build. The majority of mortgage offers are only valid for six months, so you'll need to bear this in mind when it comes to applying for your mortgage.
If you are buying off plan a lot of the completion dates might be over this period of time, here at Alexander Southwell Mortgage Services Ltd we have a wealth of experience with dealing with future completion dates and we will make sure your mortgage offer is able to extend within the timescales that are required.
Are self build mortgage and new build mortgages the same?
To cut a long story short, they are not, at all. A self-build mortgage process is a type of loan that is designed to help individuals who want to build their own home.
Unlike traditional mortgages, which are designed for homes that are already built, self-build mortgages are tailored for people who want to construct their own home from scratch.
With a self-build mortgage, the mortgage lender usually provides funds in stages rather than in one lump sum. This means that the borrower can draw down money as needed to cover the various stages of the construction process. The stages typically include buying the land, laying the foundations, completing the structure, and finishing the interior. The mortgage rates can potentially be higher as well.
Using Government schemes to help buy a new build home
Many government schemes are available for first time buyer & Homemovers, a lot of these are aimed at specific groups of people, like local residents or certain people who earn under a certain wage. After speaking to one of our expert mortgage brokers we will be able to tell you which new build scheme will be available for you and what purchase price you can look up to.
Please Note: Help to Buy Equity Loan will close to new applications on 31 October 2022.
Help to buy Equity Loan & Help to buy London (2021 – 2023)
The help to buy equity loan scheme has changed from 1st April 2021. This Help to Buy scheme offers an equity loan where the government lends first-time buyers in England money to buy a newly-built home. This must be used to buy your main residence and can't be used to buy a second home or a buy-to-let properties.
The help to buy scheme offers an equity loan where the government either lends up to 20% or 40% (For help to buy London) of the value of the property to first time buyers to purchase a new build homes.
The help to buy scheme scheme has been very successful and helped over 200,000 people buy a new build home. This scheme helps you get a new home and keeps your repayments on your mortgage low due to the great loan to value. The new 2021 scheme has maximum purchase price limits, contact us to find out whether new builds in your town fits your budget.
Please Note: Help to Buy Equity Loan will close to new applications on 31 October 2022.
Shared Ownership
The shared ownership scheme was introduced by the government to help families on lower incomes to become home owners. Shared ownership homes are provided through the housing association. They work by offering buyers a share of the property ownership and you will need to pay rent on the remaining share. Typically you can buy between 25% and 75% of the property value.
You'll need a mortgage to help buy the share of the property, but much like the government's help to buy scheme you can put a smaller than average deposit down, a lot of the time you will only require a 5% deposit instead of forking out a much larger deposit like 10% – 20%. This is based only the part of the property that you are purchasing and not the full price.
Over time, buyers have the opportunity to increase the share of the property they own, either by borrowing more from the lender and increasing the size of their mortgage or by making a large cash payment, this process is known as "Staircasing".
Is buying off-plan a good idea?
Buying off-plan means purchasing a property before it is completed or even constructed. This is a common practice in real estate, and it can come with certain advantages and risks. This is why it is so important to get the right mortgage advice, with somebody who knows the mortgage process.
Here are some tips and advice for buying off-plan with a mortgage:
Do your research: Research the developer & estate agents, their track record, and the property location before you commit to anything. You need to be sure that the property is in an area that will attract tenants or buyers in the future.

Find a solicitor: It is important to find a solicitor who has experience with off-plan purchases. They will be able to review the contract and advise you on any risks or pitfalls.

Get a snagging survey: Once the property is completed, get a snagging survey to identify any defects or issues. This will give you leverage to negotiate with the developer for repairs or compensation.
In summary, buying off-plan with a mortgage can be a good investment opportunity, but it requires careful research and planning.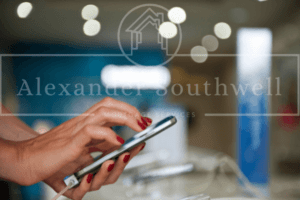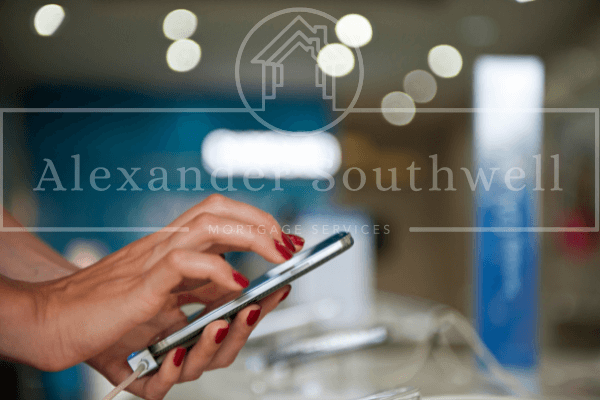 Frequently Asked Questions – New Build Mortgage adviser
Can I get a 90% mortgage when buying a new build?
Because new builds are higher risk to the lenders as the purchase price is slightly inflated, it is harder getting a mortgage at 90% loan to value but they do exist. You won't have the whole market to choose from but you will be able to choose from a handful of lenders that may be able to help you, based on your circumstances.
When purchasing a new build home, if I purchase the show home does this affect anything with the lender?
No purchasing a show home, does not change the process. You would still put in your offer on the property the same way and the lenders we approach would be the same
Is it more difficult getting a mortgage on a new build flats compared a houses?
As new build properties in general are higher risk than older properties, flats do pose a great risk to the lender, a lot of them require a minimum of a 15% deposit. Lenders criteria is forever changing and very few offer 10% deals but they do exist. Contact a mortgage adviser before putting down your reservation fee and we will try to put you in the best position possible before making an offer on any new builds.
What do lenders class as a new building?
Lenders' specific new-build lending criteria and deposit rules will depend on how the lender defines what is classified as a "new home." The definition of new varies from lender to lender, with some classing homes built in the last two or three years as new, while others define a new home as one that has not been occupied at all. Even conversions of older properties can often be categorised as new by some lenders.
Our mortgage adviser services doesn't stop there…
Your mortgage advisor understands that the mortgage application and getting you a mortgage offer is just one aspect of the process.
We can advise on Solicitors, help you understand survey reports you may have consider (Please note: this is not Openwork business), provide you with background information on the property you are considering buying, and liaise with any estate agency or builder involved.
We can advise and arrange Life Insurance, Income protection or Home Insurance, again offering the right deal for you.