Mortgage Broker Southampton. Welcome to Alexander Southwell Mortgage Services Ltd
You can trust the expert mortgage advice from our professional fee free mortgage brokers in Southampton. Appointments available over the phone, in the Southampton office or in the comfort of your own home, our mortgage advisers can even come to you! First time Buyer? Let us help you take the first step.
A mortgage is a loan secured against your home or property.
YOUR HOME MAY BE REPOSSESSED IF YOU DO NOT KEEP UP REPAYMENTS ON YOUR MORTGAGE.
Some Buy to Let mortgages are not regulated by the Financial Conduct Authority.
Our Specialist Mortgage adviser Services
Some buy to let mortgages are not regulated by the financial conduct authority
Expert Fee Free Mortgage Broker in Southampton, Hampshire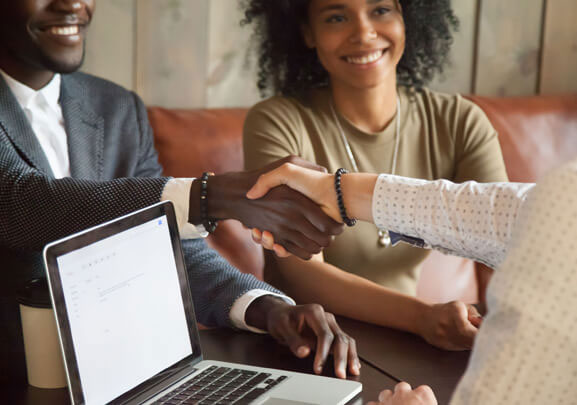 Welcome to Alexander Southwell Mortgage Services Ltd, a trusted mortgage broker in Southampton, Hampshire. We specialize in providing expert mortgage and financial advice tailored to your unique circumstances. Our dedicated team is committed to helping you find the perfect mortgage solution.
Taking out a mortgage will probably be the biggest financial commitment you ever make so make sure that you get advice from a mortgage adviser that has access to a large panel of mortgage lenders.
Comprehensive Range of Mortgage Products and Services
Our Fee Free Mortgage adviser service offers a comprehensive range of mortgage products from an extensive panel of lenders. We offer first charge mortgages, but not deals that you can only obtain by going direct to a lender.
Clients seeking to increase their existing borrowing, alternative finance options may be available and more appropriate for your needs. For example, a further advance from your existing lender or an unsecured loan (e.g. a personal loan).
Whether you are looking for a mortgage into retirement or need assistance with releasing equity from your home, we are here to help. Our team has the expertise to guide you through a range of circumstances and ensure that you make informed decisions.
Please note that mortgage deals are subject to availability and lending criteria based on individual circumstances and status.
Contact Alexander Southwell Mortgage Services Ltd today for professional mortgage advice and personalized solutions tailored to your specific needs. Let us help you secure your dream home in Southampton.
How does our mortgage service work?
Mortgages Can Be Agreed In Principal within 3 Hours!
Our mortgage broker team are all CeMAP qualified mortgage advisers and protection advisers. We offer mortgage advice into the finance market and a range of mortgages, insurance, and property services in Southampton and the UK.
Whether you are a first time buyer looking for residential mortgages or you are looking to step up the property ladder or remortgage, our mortgage specialists can help. Our aim is to help people in Southampton obtain a mortgage that is right for them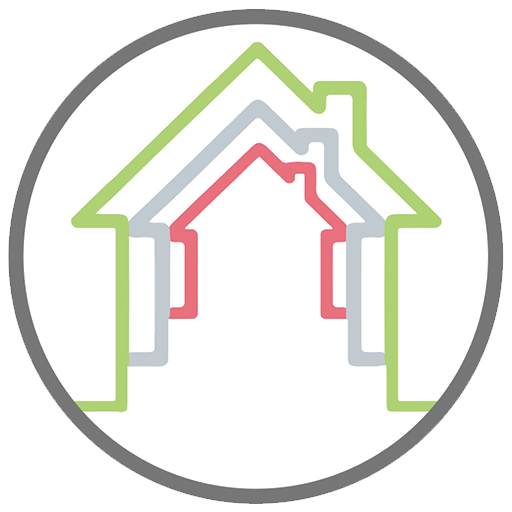 Why Choose Alexander Southwell Mortgages to be your Mortgage Broker Southampton?
We do not only pride ourselves on the proposition we offer but we also take great pride in the personal element of the whole process.
From the initial appointment, to the point of you collecting your keys to moving into your new home. 
You will deal with the same broker throughout the process.
We have brokers offering you mortgage advice in Southampton, whether you require a home mover mortgage, buy-to-let mortgages or a remortgage.
Alexander Southwell have in-depth expertise and vast experience of financial services will ensure we offer a unique total solution to our clients.
We help and support you with your property search, negotiate offers on your behalf, to securing the most suitable mortgage and insurance deals. 
Our Advisers are focussed on offering quality customer service and developing long term relationships with our clients.
We aim to make the whole process as simple and straightforward, regardless of your circumstances to make it as stress free as possible.
The vast majority of our clients prefer the mortgage advice process to take place via telephone or email, as this works around busy schedules however we have no problems with booking in face to face appointments whether that be in our office or in the comfort of your own home. 
Brokers & Advisers that work around you, with possible late evening or weekend appointments outside of our normal office hours.
Contact Alexander Southwell Mortgage Services today
YOUR HOME MAY BE REPOSSESSED IF YOU DO NOT KEEP UP WITH YOUR REPAYMENTS
Our Mortgage Lender Partners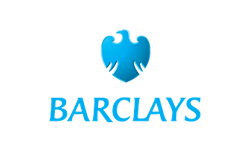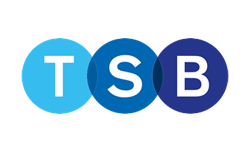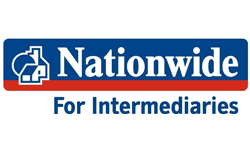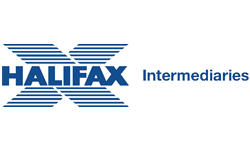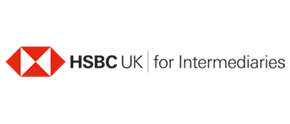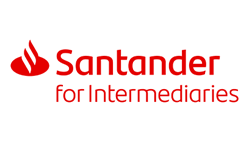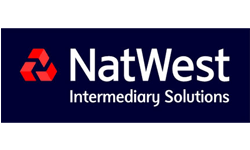 Mortgage Broker Southampton Reviews
We are proud of our reputation in helping clients find the right deal, as a leading mortgage brokerage serving the South coast. We have fantastic feedback from all different types of clients we have helped over the years, first time buyers, buy to let investors, clients who have used government schemes like help to buy and many different scenarios.
Please take a moment to read our reviews, or if you are customer please leave us a review too. Your feedback is valuable to us to provide the highest form of mortgage advice.

Get In Touch For A Mortgage In Southampton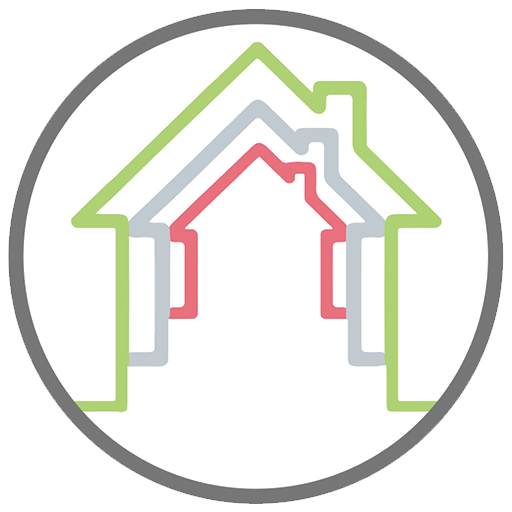 Whatever your mortgage requirements are, you can bet that our specialist team 5 star team at Alexander Southwell Mortgage Services have the experience and know-how to help you.
We are the go-to mortgage broker Southampton locals can depend on. With over 10 years of experience in the financial industry, we have helped a wide range of clients solve their mortgage queries and save money.
We provide a range of services, including assisting first time buyers and home movers in purchasing their very first home, supporting landlords in refinancing, and handling more intricate cases like bad credit mortgages, help to buy applications, and mortgages for retirees (depending on their financial circumstances).
Our local Southampton branch is available for anyone in the surrounding areas who would like to speak with us. However, if an in-person meeting is not feasible, we can schedule a video or telephone call to discuss your needs.
Your satisfaction is our number one priority. Our knowledgeable and friendly staff will help you find the right mortgage for your needs, no matter what they are!
The mortgage advisers at our company work hard to understand your needs, making sure you're getting the most suitable mortgage deal and providing a smooth mortgage process.
They have previously worked in high street banks, building societies and other mortgage brokerages but now they get additional certification from our compliance network – The Openwork Partnership so that no matter what circumstance or situation you're in, we have the knowledge and experience to deal with it.
Southampton City
Located on the southern coast of England, Southampton is a city steeped in history, with ties to the Titanic and medieval England. The city's many museums and art galleries to immerse yourself in the city's past.
But Southampton is more than just history – it's a thriving city with a bustling nightlife, fantastic shopping and dining options, and plenty of green spaces to relax in. From the gorgeous Southampton Common to the stunning New Forest National Park just a short drive away, there's no shortage of natural beauty to enjoy. Property prices around the city are still very competitive in comparison with the whole market across the UK.
Get in touch with our dedicated team and call us today to obtain a mortgage in Southampton & for expert Southampton mortgage advice.
Frequently Asked Mortgage Broker Questions - Southampton Mortgages
Should you pay for a mortgage adviser?

Discover fee-free mortgage advice at Alexander Southwell Mortgages, where our 5-star client reviews in Southampton speak volumes. We stand out from other brokers who might charge fees from £200 up to £2000, focusing instead on your financial savings and success.

In Southampton, our local expertise across various mortgage products ensures you're in safe hands. Whether you're finding your dream home or navigating the property market, our financial advisers are committed to a smooth and efficient mortgage application process.

Catering to first-time buyers, those looking to remortgage, the self-employed, or investment property purchasers, we tailor our services to fit your budget and needs. We're not just comparing interest rates; we're crafting financial solutions that align with your goals.

Our dedication at Alexander Southwell Mortgages goes beyond the norm. With a track record of thousands of satisfied customers, we pride ourselves on building lasting relationships and delivering unparalleled service in every mortgage journey.
Which lenders do you use across the mortgage market? Do you deal with all mortgage lenders?

While the term 'whole of market' isn't always favored in the mortgage industry due to some lenders not working with intermediaries, we at Alexander Southwell Mortgages can assure you that we have access to a comprehensive panel of lenders within the intermediary market. This extensive network enables us to offer competitive mortgage rates, ensuring you get a deal that's well-suited to your financial needs.
Is mortgage protection a good idea?

Deciding if life insurance or mortgage protection is worth it boils down to a crucial question: Could you maintain your current lifestyle if you or your partner were no longer around? For most people, the answer is no. The reality is that many clients don't have the financial cushion to sustain their lifestyle in such circumstances. So, is Life Insurance worth it? Absolutely! As your expert broker at Alexander Southwell Mortgages, we're committed to finding the right mortgage protection plan that safeguards your lifestyle and gives you peace of mind.
Should I remortgage (product switch) with the same mortgage provider?

When our mortgage brokers at Alexander Southwell Mortgages offer advice, we thoroughly assess your entire situation. Sometimes, it might be more beneficial to stay with your current lender, a process known as 'product switching'. However, it's always wise to consult with a mortgage broker. Even a slight reduction in your interest rate can lead to substantial savings over time.

Therefore, securing the right mortgage deal is crucial, and that's where our expertise comes into play, ensuring you make the most informed decision for your financial future.
How does a Fee Free mortgage adviser get paid?

After securing the right mortgage deal for our clients, Alexander Southwell Mortgages receives a procuration fee from the mortgage lender once the new mortgage begins. This is great news for our customers, as it means our typical service is fee-free. There's no cost to you throughout the entire process of finding a suitable mortgage.

This approach ensures that our focus is entirely on your needs, finding you the best deal without any additional financial burden on your part.
Do I need to use a local broker or mortgage adviser?

While it's not essential to use a local Southampton mortgage broker, there are distinct advantages to working with a local adviser. The key benefit? The opportunity for face-to-face meetings, allowing for a more personalized and direct consultation experience.

At Alexander Southwell Mortgages, we extend our services across the entire UK. Be sure to visit our 'Mortgages Near Me' page – we're confident in our ability to assist you, regardless of your location.

Our expertise caters to everyone, from first-time buyers to seasoned buy-to-let investors. We're here to guide you through every step of your mortgage journey.