FEE FREE Mortgage Broker Andover
Need a mortgage broker and adviser in Andover? We discuss, advise and submit the whole mortgage application from start to finish! At Alexander Southwell Mortgages, we give honest, straight forward, easy to understand, fee free mortgage advice.
YOUR HOME MAY BE REPOSSESSED IF YOU DO NOT KEEP UP REPAYMENTS ON YOUR MORTGAGE.
Mortgage Broker & Advisers for Andover
Alexander Southwell Mortgage Services Ltd is a mortgage broker business for customers in Andover. Our team provide expert mortgage & financial advice tailored to your specific circumstances.
Taking out a mortgage will probably be the biggest financial commitment you ever make so make sure that you get advice from a comprehensive mortgage broker that has access to a large panel of mortgage lenders.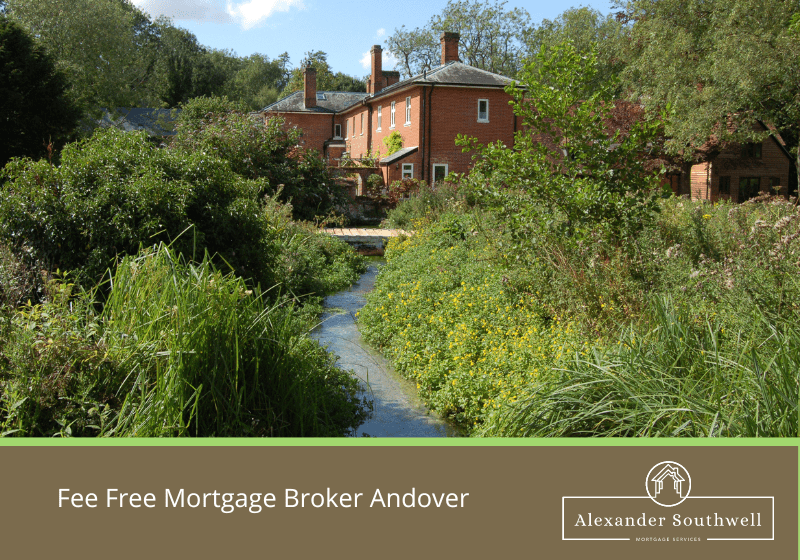 Why choose Alexander Southwell Mortgage Services?
Alexander Southwell Mortgage Services Ltd offer a comprehensive range of mortgage products in Andover, Hampshire from across the market. We offer both first and second charge mortgages, but not deals that you can only obtain by going direct to a lender.
We also take care of all the administration for mortgages and life cover applications as well as liaise with estate agents in Andover, mortgage lenders and local solicitors to make sure the process is as smooth and hassle-free for you as possible.
Why get a mortgage in Andover?
Andover is a friendly town with a great sense of community. Being an attractive market town, Andover is in the north of Test Valley in Hampshire holding a rich heritage. Andover is in between the surrounding areas: – Basingstoke, Winchester, Newbury, and Salisbury so with the nearby networking links there is plenty of good shopping locations, restaurants, and leisure facilities. Known as an army town, Andover is home to the British army headquarters.
If you are looking for a peaceful Hampshire town that is surrounded by open countryside, then Andover could be the perfect location. Whilst major locations like Southampton, Swindon, Basingstoke, Portsmouth, and Reading are all close by, you can enjoy the countryside lifestyle with busy city life on your doorstep. Not only this but with house prices being more affordable and easy access to such major locations it makes a hot spot for more affordable housing.
As a whole Andover is most known for its attractive picturesque high streets and narrow walkways dating back to the Saxon times.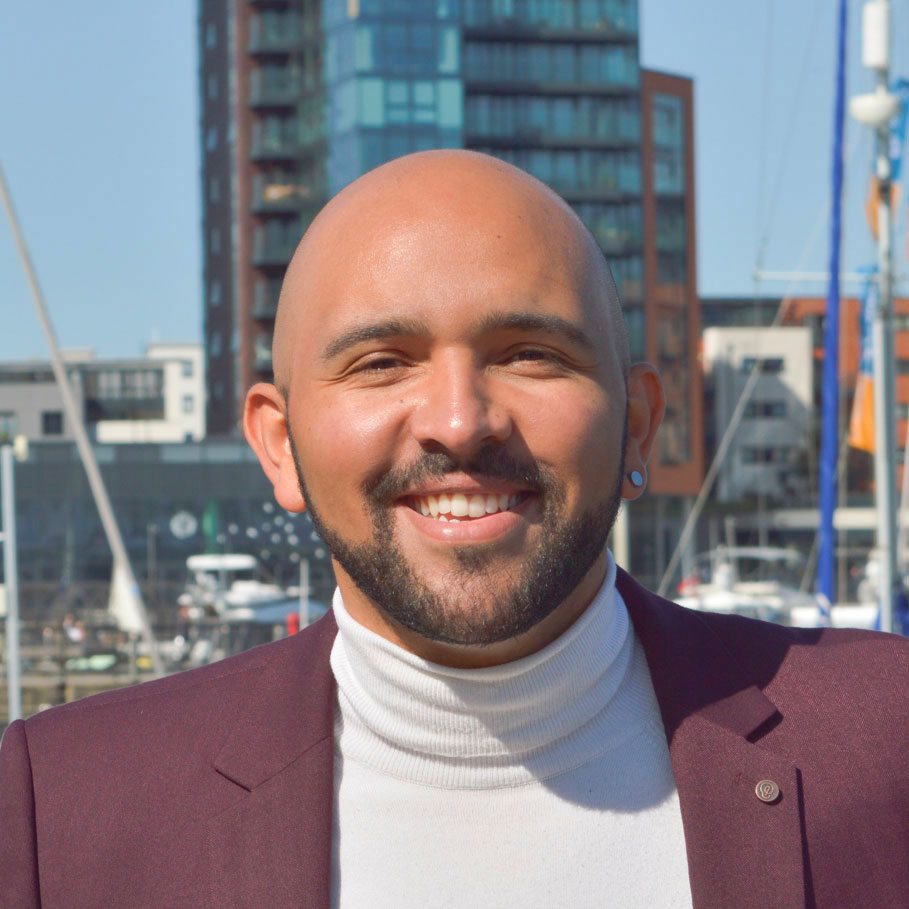 FEE FREE Andover Mortgage Brokers and Mortgage Adviser
We have a team of CeMAP qualified mortgage and protection advisers. We offer advice into the finance market and a range of mortgages, insurance, and property services in Andover and the UK.
Whether you are a first time buyer looking to become a property owner or you are looking to step up the property ladder or remortgage we can help. 
We pride ourselves in making the whole process as smooth and as simple as possible without giving you lots of jargon.
Alexander Southwell are mortgage advisers, which means we search an extensive panel of lenders to find you competitive rates and deals.
Being a local independent company customer service is of utmost importance to us. We search an extensive panel of lenders to find you competitive rates and deals and look after the mortgage application form beginning to end to take away any stress. We are proud to have looked after the people of Andover and around the south coast of the UK for many years.
First Time Buyers In Andover
Buying your first home and looking for your first mortgage in Andover is an exciting prospect but figuring out how to get onto the property ladder can feel overwhelming. By talking to Alexander Southwell Mortgage Services Ltd, not only can you be assured of getting a suitable mortgage deal based on your needs, circumstances and preferences.
You will also be guided through the maze of the mortgage process in a friendly, professional and efficient way. This is important being a first time buyer and we will help you understand the following;
How much you can borrow
Finding you the lowest interest rates
What deposit you require
Other costs during the process of buying a home
How much you can afford in monthly repayments
Government schemes to help get you on the property ladder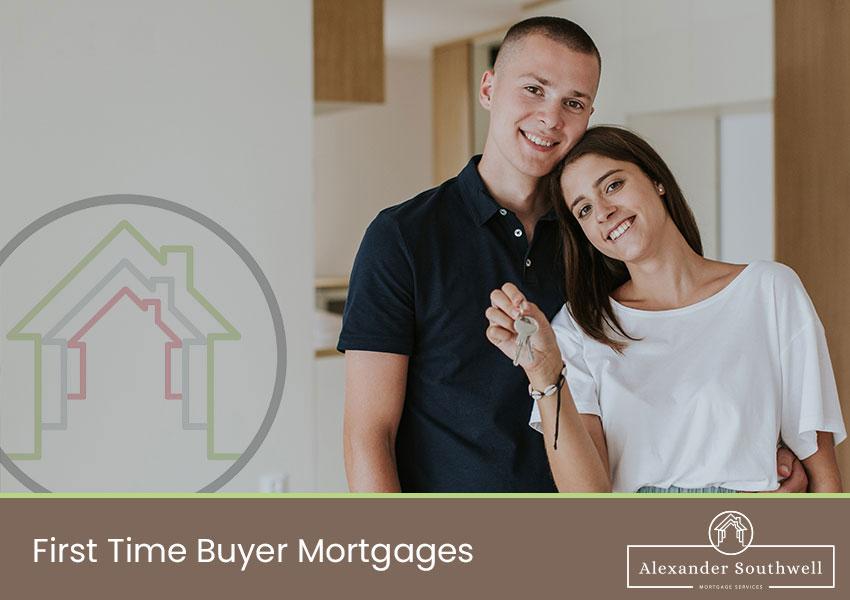 A home mover mortgage isn't any different to a standard mortgage. It's simply the process of getting a new mortgage with a new mortgage lender when you move home so the mortgage is suitable for the house you're moving into. As home movers choosing the correct mortgage for you is critical as you will need to ensure it is still affordable whilst suiting your changing needs.
Home Mover mortgages are typically for people who are stepping up the property ladder and looking for a larger home which requires a larger mortgage. We will go through all options of porting your current mortgage with your current mortgage lender, searching for a new mortgage, discussing any early repayment charge which might be due. Getting a mortgage when moving home should hopefully be easier, because we can show the mortgage lenders that you have a track record of being able to keep up repayments. Speak to one of our expert mortgage brokers to lead you through the mortgage maze.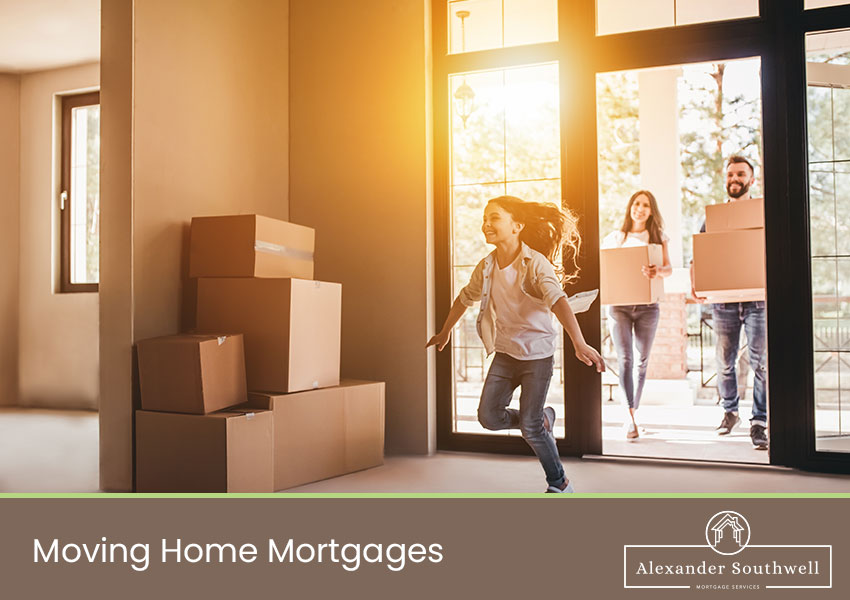 Remortgage Advice In Andover
Most people refinance their current mortgage debt to take advantage of the current market and benefit from cheaper mortgage rates but there are also many other reasons why you might be looking to remortgage –
Capital Raising: The cash could be for several reasons like home improvements, a holiday or maybe a new car. It might also be a necessity as getting divorced is a fact of modern life and many partners would prefer to stay in their current home if they could raise money to "buy out" their ex partner.
Debt Consolidating: This is the process of incorporating some or all of you unsecured debts i.e. credit cards, loans etc. within your mortgage debt.
THINK CAREFULLY BEFORE SECURING OTHER DEBTS AGAINST YOUR HOME. YOUR HOME MAY BE REPOSSESSED IF YOU DO NOT KEEP UP REPAYMENTS ON YOUR MORTGAGE.
Capital Raising for a Deposit: Purchasing a second property or a buy to let property is becoming more and more popular; saving for the deposit is quite a difficult process while already paying for a current mortgage.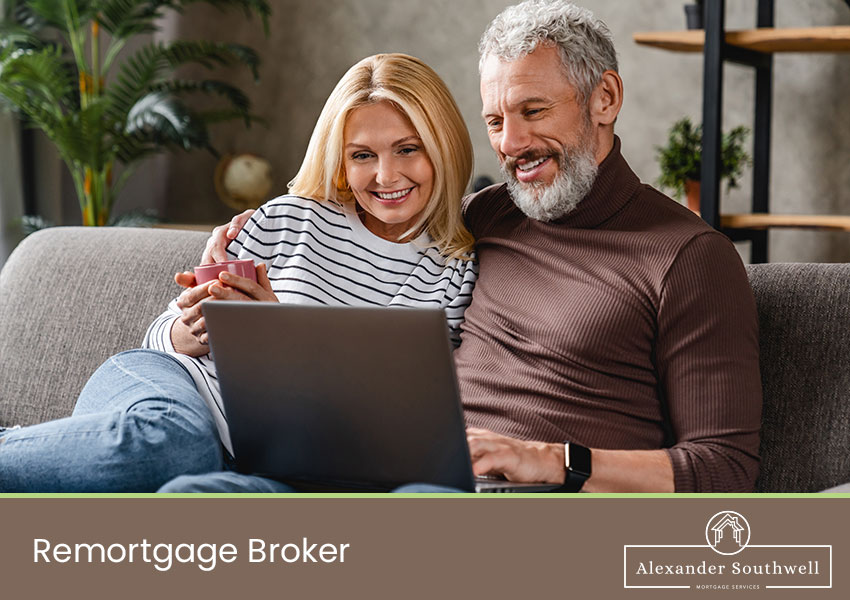 Buy To Let Mortgages In Andover
Are you looking for your first buy to let property, looking to let your current residential to buy onwards or an experienced landlord, then Alexander Southwell Mortgage Services can help. Having the ability to search thousands of mortgage products, we will save you time and money ensuring the right deal is offered for you. 
Buy to let mortgages can be more complicated than you think, especially with the forever landlord changes, however our experienced mortgage consultants can explain the process, costs and source the best possible avenue to purchase the property, whether that be as personal buy to let or a company buy to let, we have the right answers for you.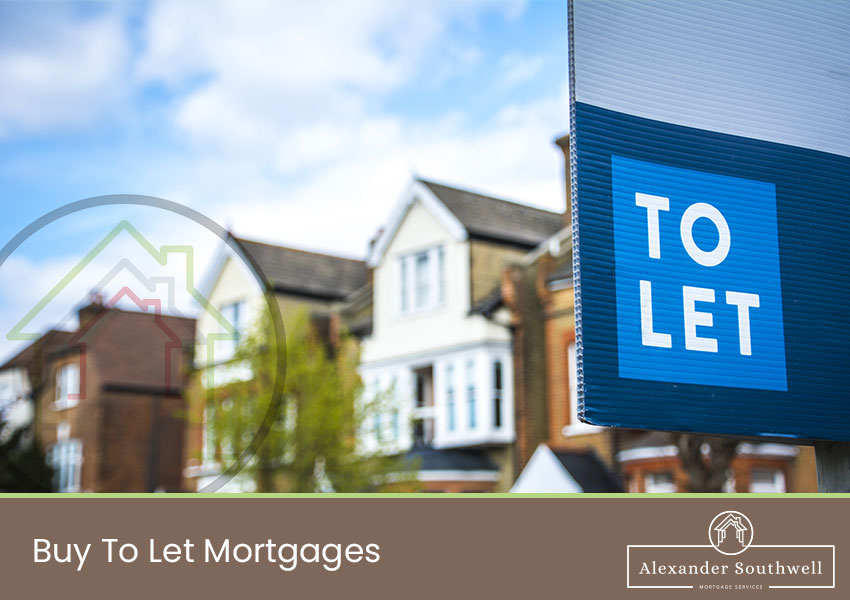 New Build Mortgages In Andover
New Build Properties are a fantastic option whether you are a first time buyer, upsizing, downsizing or just looking to live in a modern home benefiting from lower running costs and energy bills. There are many other benefits of purchasing a new build property:
The property is a blank canvas so you can put your own stamp on it.
No chain in the purchasing process
Excellent quality build
10 Year Warranty
Government schemes making them more affordable
Is a new build property in Andover right for you?
There are many important things to consider when deciding if a new build home is right for you. Just because a home is new, it does not mean it will be completely free from defects which may lead to negotiations with your builder. Depending on the stage of the development, you may spend the first few months or even years in your home on a building site. You may need a larger deposit for a new build property and timing your mortgage with your home completion can get complicated.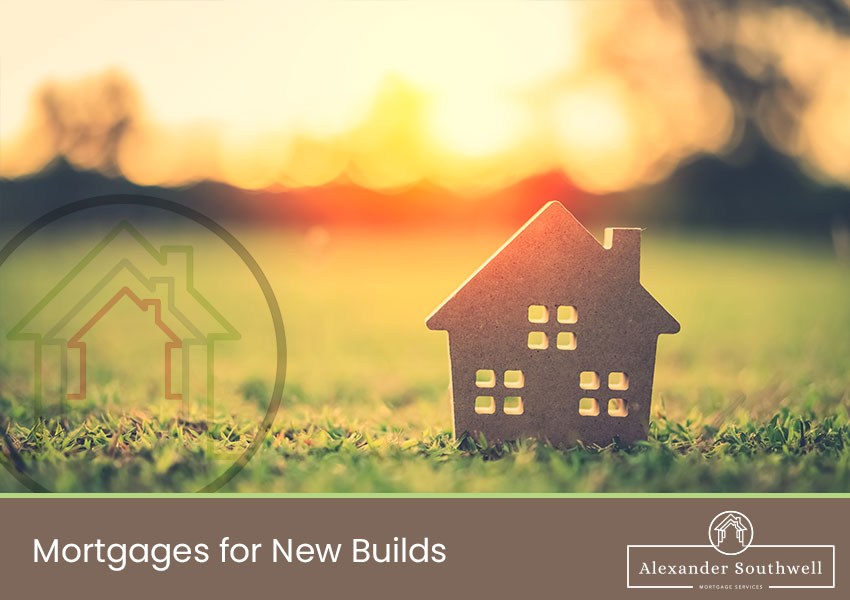 Help To Buy Mortgages In Andover
The help to buy scheme changes from 1st April 2021. This Help to Buy scheme offers an equity loan where the government lends first-time buyers money to buy a newly-built home. This must be used to buy your main residence and can't be used to buy a second home or a buy-to-let property.
The help to buy scheme offers an equity loan where the government either lends up to 20% or 40% (For help to buy London) of the property to first time buyers or homeowners to purchase a newly built home.
How does Help To Buy Work?
You need at least 5% of the sale price of your new build property for the deposit. You can input a larger amount if you would like to.
The government lends you up 20% of the sale price
You borrow the rest from the mortgage lender for the remaining 75%
The loan will run for a maximum of 25 years
You don't pay any interest or fees on the government equity loan for the first five years, in the sixth year you will be charged 1.75%
It is critical to get mortgage advice when using any government scheme because your mortgage broker will assess your full mortgage needs and recommend the type of specialist mortgage which is going to suit you. The maximum purchase price for a Help to Buy property depends on what region of England you live in. You can't use Help to Buy to purchase a property above these limits.
Help to Buy Equity Loan will close to new applications on 31 October 2022.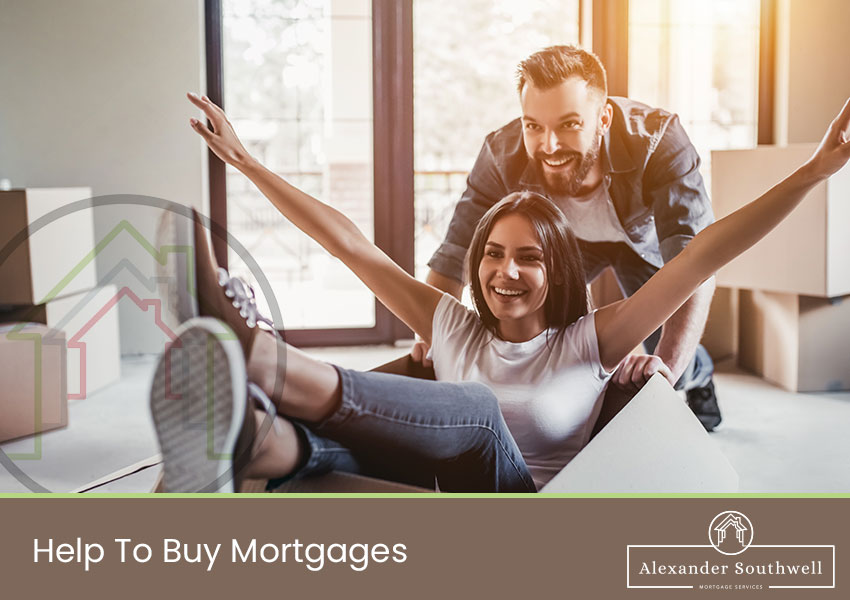 Frequently Asked Questions - Mortgage Broker Andover, Hampshire
Should you pay for a mortgage broker in Andover?

We offer amazing FEE FREE mortgage advice – look at our 5-star reviews from clients mortgages. As brokers for Andover you are able to get expert local advice across a range of products.

Our dedication at Alexander Southwell Mortgages goes beyond the norm. With a track record of thousands of satisfied customers, we pride ourselves on building lasting relationships and delivering unparalleled service in every mortgage journey.
Is mortgage protection a good idea?

To answer whether life insurance or mortgage protection is worth it or not you have to ask yourself another question; Could you afford to maintain your current lifestyle if you or your partner were suddenly gone? In most cases, the answer will be no. So is Life Insurance worth it? Yes! Your expert broker will find the right deal for you.
Should I remortgage (product switch) with the same mortgage lender?

When your mortgage brokers provide expert mortgage advice we will assess your full situation. In some circumstances it might be worth staying with the same lender, this is called 'product switching', it is always worth speaking to a mortgage broker and getting mortgage advice as a small saving on your interest rate could end up saving you thousands of pounds therefore getting the right mortgage deal is important.
How do Fee Free mortgage brokers get paid?

Once we have found our clients the right mortgage deal, when the new mortgage commences the mortgage lender then pays us a procuration fee. This is excellent news for our customers as there is no cost for them through the whole process of looking for a mortgage.
We are proud of our reputation as a leading mortgage broker serving the South coast. Please take a moment to
read our reviews
, or if you are customer please
leave us a review
too. Your feedback is valuable to us.

Both my sister and I used Alexander's services. Andrew and Jamie were responsive, reliable, knowledgeable listened to our needs. Thank you for your guidance and getting things set up so quickly!

We had a great experience with Jamie and were able to secure a good deal early on and continued to check in to see if there were any better deals. Will definitely get back in touch when our mortgage renews in a few years!

The best mortgage broker in Southampton. Jamie Alexander a professional broker who is extremely helpful, responsive and has high level of experience when it comes to any mortgage services/products.

Alexander Southwell Mortgage ServicesThis 5 star duo have been nothing but dedicated to ensuring we received the best mortgage advice and service. They took time to find us a mortgage to suit our needs and requirements. Because of their tireless work the mortgage for our new property was successful. I will always recommend this company for their outstanding mortgage services.Thank you so much

I have used Jamie's services multiple times now and he has been absolutely fantastic on every occasion. He's always been extremely helpful and professional answering every query and taking the time to explain every avenue. He's always found the best solutions for me and my circumstances and has made the mortgage process stress free and seamless for me each time. Thank you so much Jamie!!!

Jamie Alexander managed to get me a Mortgage offer within 5 days after previously being let down by a different Mortgage Broker with an application that dragged on and on and after 8 weeks was rejected.My house move is now happening after almost falling through with the other broker.Jamie is very knowledgeable and matched me with the right lender. I am self employed but have still managed to secure a Mortgage with a high street lender thanks to Jamie's professionalism.Highly recommend !

My partner and I Found a house we loved and contacted Jamie over a weekend to get an AIP so that we could put in an offer. Jamie was absolutely wonderful and very helpful with all the information about mortgages. It was a very pleasant experience, he had us sorted in a week and everything went over smoothly. Cannot recommend Jamie at Alexander - Southwell mortgages enough.

Im really happy , i came across Alexandar mortgage, good and really quick response, keep updates , really helpful everything explains as clear as mirror..just outstanding especially Latoya thankyou so much .😊

I had such a wonderful experience with Alexander-Southwell Mortgages and would highly recommend them to anyone. As a first time buyer I was apprehensive about the whole process but Latoya was so helpful from the very beginning and provided so much expertise, guidance and advice which really put my mind at ease. Latoya's customer service is impeccable and she really goes the extra mile. I was kept informed throughout the whole process and she made everything feel so easy for me, although everyone says buying a house is one of the most stressful things you can do, it really felt too simple and I couldn't believe how easy it was, all thanks to Latoya!

Latoya has been absolutely amazing, so helpful through the whole process! Would highly recommend!

Incredibly helpful, always available and prompt responses. Top quality service!

Amazing Southampton Mortgage Broker! Our mortgage was due to expire, myself and my partner were concerned about the rate we would get and if we could remortgage due to debts. Latoya helped in every way possible. She was patient, reassuring and managed to get us a debt consolidation remortgage to a better and cheaper lender! Thank you so much. Would thoroughly recommend.

We have had one of the best experiences dealing with Jamie. From start to finish everything has been run smoothly while any questions or queries we had were dealt with. Will be strongly recommending everyone to use even if you're a distant away, we dealt with Jamie over the phone.

Delighted with the service. Very helpful and did very best to find me the best deal. Latoya was a pleasure to deal with.

Jamie did a great job with getting my additional lending approved. Excellent service and persistence to get it done. Would absolutely recommend!

The patience of a saint. Polite, down to earth and genuinely wanting the best for his clients. Highly recommend.

Latoya made our remortgage simple and easy, thank you.

Jamie Alexander was the first mortgage broker we contacted and we were not disappointed. Quickly dealt with and a great offer of a fixed mortgage. Helpful and informative conversation over the phone. Very happy and would recommend.

Jamie has been very professional and extremely helpful throughout our mortgage application. He has always kept me and my partner up to date with any updates. Will be recommending him to anyone who's looking for a mortgage broker!

Massive thank you to latoya she has gone above and beyond in every way to help from just explaining the simple things about getting a mortgage ( being a first time buyer) over a year she has helped us on our way to our journey of getting our home. Am so greatfull to you and your team 😊

Excellent communication via both email and WhatsApp. The mortgage report I requested was created in less than 24hours and at a competitive price. Thanks so much!

From a google search I phoned several companies I found online and found Jamie from Alexander Southwell by far the most professional. He clearly explained their pricing, the timeline and the information they required. Jamie did a great job and delivered quicker than I expected. I would highly recommend using their services.

I would highly recommend Jamie's services- absolutely Top-notch.Very professional and always on the end of the phone . ( call / message via WhatsApp) . This man knows his market and has The ability to explain complex information clearly and simply. With an honest and trustworthy attitude .My experience using Southwell mortgages was straightforward- Jamie was their start to finish step by step and very informative. 10/10 .

During a week of extreme panic in the mortgage market, Jamie responded extremely quickly to arrange a new mortgage. He managed to lock me in a rate within hours of our first contact ahead of the rates sky rocketing. He kept me very calm whilst waiting for the confirmation from the bank. Overall, very trustworthy, quick, knowledgeable and a nice guy - would deal with again.

Latoya has been an absolute dream to work with!! Made everything so clear for someone who has no idea about mortgages.. not once did I feel stupid for asking what some would think were obvious questions! Patience of a saint the entire way through! Will be recommending to everyone! 🙂

Jamie and Latoya did a great job securing us a good offer in a difficult market. They're really responsive and give you confidence that you're getting the best deal. Would definitely recommend to anyone.

Layota from Alexander Southwell Mortgage Services has been extremely helpful and supportive in acquiring our mortgage offer. Myself and my partner are first time buyers and were unsure on a lot of the details and processes involved with buying a house. Our situation was also particularly challenging as we had to change our offer multiple times- each time Latoya patiently talked through the numbers and details with us, providing the same level of support and attention.Before we found ASMS we went around most of the major mortgage providers in Southampton and due to the no-fee business model, ASMS were much cheaper than the rest, by our numbers ~ £599 + 99 admin fees (based on July 2022).I can't express enough how great Latoya has been for us and we thoroughly recommend Alexander Southwell Mortgage Services to anyone seeking mortgage services.

Couldn't recommend Jamie enough! He has been quick in his responses, and so helpful. Applying for my first mortgage I was new to everything but jamie answered all my questions, and help me get the best mortgage.Thank you!

Latoya assisted my partner and I with organising our mortgage. Excellent service keeping us informed throughout.

Jamie recently secured both a let to buy mortgage and another for our new family home as well as helping us to put an appropriate life insurance policy in place. The knowledge and service provided was fantastic and I would not hesitate to recommend Jamie and would never use anyone else.Thanks again guys.

I would recommend Alexander Southwell Mortgage Services. Latoya was very attentive and thorough with the information given, clearly explaining what was happening at each stage. Ensuring we understood what was happening and what was needed.

Jamie has been fantastic throughout the process. As a first time buyer he made it incredibly simple and easy to sort out, highly recommend!

I cannot recommend Jamie at Alexander Southwell highly enough, extremely professional and informative, providing the best tailored solution for our individual requirements as well as being an all round nice guy!

Fantastic service from Latoya. I'm so grateful Latoya, thank you.

Absolutely brilliant and professional service from Jamie at Alexander Southwell Mortgage Services. Hugely professional and I can highly recommend him.

Excellent support from Jamie through my remortgage. He explained everything clearly, answered every question I had and responses were quick. I would definitely recommend Alexander Southwell Mortgages.

Me and my girlfriend recently used Jamie as our mortgage advisor for the purchase of our first house and he was fantastic. As first time buyers we felt a bit out of our depth but Jamie was always on hand to answer any questions and help us anyway he could. This really helped us to understand the whole process and get to the point where we have now had an offer and our mortgage accepted.I would recommend Alexander Southwell Mortgage Services to anyone, nothing but good things to say about them. Once again thank you Jamie, couldn't of done it without you!

Latoya at Alexander Southwell Mortgage Services has been a pleasure to work with and has helped us every step of the way.We spoke to a number of other brokers before Latoya contacted us and not only did she get us a better deal than I could find anywhere else, but she made the process very straightforward and explained in detail everything we needed to know.Highly recommended!

Latoya has been absolutely fantastic, she reassured us and kept us up to date the whole way through our application. Thank you so much for all of your kindness and I will be recommending you to everyone!

Latoya was an absolute star securing us the mortgage we needed at an amazing interest rate, previous bad experience with an agreement in principal with another lender was a real concern of mine.Latoya understood my concerns and kept us up to date at all times.the whole process was handled expertly by her I would fully recommend their services I cannot thank her enough for the work she undertook on our behalf

This is the second time that I have used AS mortgage services and once again, I have had an absolutely wonderful experience.Jamie and the team are extremely knowledgeable, forthcoming with their advice, quick to act on information provided and always reachable.If you are looking for a fast, efficient and friendly service, look no further!


I found Alexander Southwell Mortgages online as they are local to me and I couldn't be happier with the result, i was kept up to date all the way, I can honestly say I won't be using anyone else but them in the future


Honestly could not have dealt with a better person than Latoya.Despite the whole buying a house process being hell due to the current market, Latoya was incredible at every point!Would highly recommend to anyone.

Great communication and everything is well explained. I wouldn't recommend anyone else.

We found Jamie to be extremely helpful, professional and efficient.He advised us well and promptly found a good deal for both our mortgage and life insurance.We highly recommend him and would definitely use his services again.

Have recently used Alexander Southwell mortgages to broker our first mortgage deal as first time buyers. Latoya was absolutely fantastic and an absolute joy to communicate with. She was very attentive and thorough with the information given and nothing was ever too much for her. She has brokered us an excellent deal - something that another potential broker (Fox and Sons) claimed would not be possible with our application circumstances. Would highly recommend Alexander Southwell if getting a mortgage, particularly if you are a first time buyer

We are very happy that we chose Alexander Southwell to help us with our mortgage.Jamie was extremely helpful, answered our every question and led us through the process with professional manner! I will definitely recommend it to anyone who needs help with their mortgage!

We were happy to go back to Latoya for our remortgage after our great experience getting our initial mortgage. On both occasions she was knowledgeable and helpful when guiding us, friendly during what can be a hard to understand process, and quick to get us any documentation we needed.

Latoya helped me and my partner with my remortgage, it wasn't simple as I am self employed but she made it all seamless and took all the stress away from us. We didn't have to chase for updates as she kept us posted every step of the way. I would recommend her to anyone looking for a mortgage and have already passed her details onto some of the lads I work with as they are in a similar situation. Thanks so much Latoya!

Jamie and Latoya were helpful throughout the process. They made complicated applications seem effortless and were always really responsive to any questions I had. Thanks again. Will definitely be using them next time.

I would definitely recommend Alexander Southwell Mortgage Services. As a first time buyer I really appreciated them making the mortgage process clear and straight forward. Jamie was professional, knowledgeable and more than happy to answer questions throughout the process.

I have used the team at Alexander Southwell for my last three remortgages, they make it so easy and they're very trustworthy and professional. Well recommend to everyone, you won't be disappointed with the service. Thanks

Jaime was very helpful - walking me through each step and working alongside my solicitor to get the process completed as smoothly as possible.

Second time I have dealt with Jamie, and he makes things so easy and simple. Sorting a mortgage couldn't be easier. My daughter and son-in-law have also used Jamie in the past and have only positive things to say. Highly recommend AS Mortgages.

Great Service! Jamie has been fantastic and has assisted me throughout the years - very friendly and process was stress-free.

Couldn't thank Jamie enough for all the help he's given me through the whole mortgage process he was always prompt and professional with any questions and queries I had, would recommend to anyone thanks for all your help along the way James

Jamie is extremely professional and his levels of customer service are second to none. He responds to queries with an impressive sense of urgency. I called him in panic because I had made an offer on a property which was accepted 3 days prior and I was clueless on how to proceed. He guided me through the process and managed to get an agreement in principle in a matter of hours.He was able to process all my documentation and mortgage application within a few days and we got a Mortgage offer within 3 working days from a highly rated high street bank. Couldn't think of a better advisor. I will forever be grateful to Alexander Southwell Mortgage Services for their patience in dealing with me, a first time buyer with not a clue in the world on how the house buying process works.


Our experience using Alexander Southwell Mortgage Services was second to none from start to finish. Being first time buyers we had no idea about where to start in finding a mortgage, Jamie made it all clear right from the beginning and was always around to answer any questions we had along the way quickly. Thanks to Jamie we now have a mortgage which best suits our needs! We would Highly Recommend them to anyone and will certainly look to use them again in the future!

Jamie was really helpful and explained everything in a clear manner, which is great for a first time buyer with no experience of mortgages. Would definitely recommend to anyone who is looking at taking out a mortgage.

It is the first time i have ever used a Mortgage broker, however Jamie and Stephanie made the process of securing a Mortgage seem straightforward. They answered our queries very quickly and helped us gain a great deal on a Mortgage which was much better than i thought possible

Can't recommend them enough! Jamie is a pleasure to deal with. Professional, reliable and great communication throughout. I felt completely confident that we were in good hands. I've used their services twice now and wouldn't go elsewhere! 🙂

Excellent service from start to finish. This is the second home Jamie has assisted us with and we have found him highly professional and helpful in both cases. He kept us informed throughout the process and happily answered any questions we had, he is clearly very knowledgeable on the subject of mortgages. I would recommend Alexander Southwell Mortgage Services to friends and family without hesitation.

Jamie was exceptionally professional and helpful. We are first time buyers and Jamie was more than happy to answer all (!) the questions we had, never making us feel silly (which can't be said for everyone we've encountered in the process!). We didn't have an easy situation to land a mortgage in, but Jamie went above and beyond to get us the best deal out there. We cannot be more grateful - thank you Jamie!

Jamie! Your are simply amazing👌Many many thanks 👏👏👏

Jamie is a very experienced, knowledgeable, proactive and seasoned professional. This is the second property he has helped me purchase. He successfully appealed the decision of the lenders and they revised my mortgage offer to one that literally blew my mind! I am very delighted I worked with Jamie and I would definitely employ his services in the future. Indeed, he is an expert and I strongly recommend him.

I've used Alexander Southwell for my first home, I'm pleased everything went smoothly, but most of all the level of communication was very good, from the beginning to the end.

Having Jamie as my mortgage adviser is a breath of fresh air. He is very knowledgeable, responsive and highly professional. His advise helped me secure a good mortgage offer during the difficult mortgage lending times caused by COVID-19. This was our second time working with him, and he's still as excellent as ever. Highly recommend.

I've used Alexander Southwell mortgages three times now and every time he's gone out his way to meet me and has always come up with the best options to suit my needs. Would highly recommend to anyone.

If you are reading this then look no further, Jamie is your guy. Other than being very professional and personable, Jamie is extremely efficient at getting you the best deal while keeping you promptly informed every step of the way. After using Jamie twice now, I have full trust in his ability and have had no hesitation recommending him to several friends and colleagues who also speak of him in equally high regard.

I used Alexander Southwell Mortgages twice, the first time just before lockdown and the second during lockdown. Jamie was very helpful, he always responded quickly. I really appreciated the care and attention he provided me, for example, he picked up how important It was that I found the right mortgage as I was buying on my own. Since then I have recommended Jamie to many friends and family as I feel he really cares and wants to find you the right mortgage for you unlike banks who I feel just want the £££. Xxx

I cannot sing the praises of Jamie enough! I was that 'annoying client' with lots of questions. Jamie was beyond helpful, understanding my situation and requirements, coming up with a few solutions that would work for me.I would recommend Alexander Southwell Mortgage Services to anyone without hesitation.Honestly, Jamie has made the minefield of mortgages a breeze - Thank you!

After long deliberation over finding the best representation for facilitating my first time buyers mortgage...I was extremely pleased when recommended Jamie...He was extremely informative and reassured me throughout the process and genuinely advised me on what was best and why.For someone new to this I couldn't have felt anymore reassured and really can't recommend A S Mortgages and Jamie anymore!I am delighted with my experience and will use again in future 😀Thank you!

Excellent service. Was able to arrange meeting quickly and was very helpful in securing our mortgage.

fantastic service from start to finish. Brilliant service.

I cannot recommend highly enough. Guided us through each step of the process with sound advice, very responsive to our questions and sorted issues quickly.

I really can't recommend Jamie enough. We needed a mortgage arranged straight away as the house owner needed to move as quickly as possible. We received formal mortgage offer within 6 days. Very happy throughout as we were kept up to date on a daily basis. Will recommend. Thank you!

Would highly recommend, Jamie has been really helpful through your the whole process and answering all questions quickly.Excellent service.

I used Jamie Alexander for my first home and he helped me through the entire process. I was a first time buyer and was completely unaware of the steps involved. Jamie guided me through and answered all the many questions I had!He was very proactive and prompt in responding to my emails and answering my calls, and offered me the best options for mortgage. I would highly recommend Jamie from Alexander Southwell Mortgages to anyone buying their home.
Next Reviews