FEE FREE Mortgage Adviser In Liverpool
Our mortgage adviser in Liverpool offer a fee free service, we can discuss, advise and submit the whole mortgage application from start to finish! At Alexander Southwell Mortgages, we give honest, straight forward, easy to understand, fee free mortgage advice.
Mortgage Broker & Advisers for Liverpool
Alexander Southwell Mortgage Services Ltd is an mortgage broker business for customers in Liverpool. Our team provide expert mortgage and financial advice tailored to your specific circumstances.
Taking out a mortgage will probably be the biggest financial commitment you ever make so make sure that you get advice from an expert mortgage broker that has access to a comprehensive panel of mortgage lenders.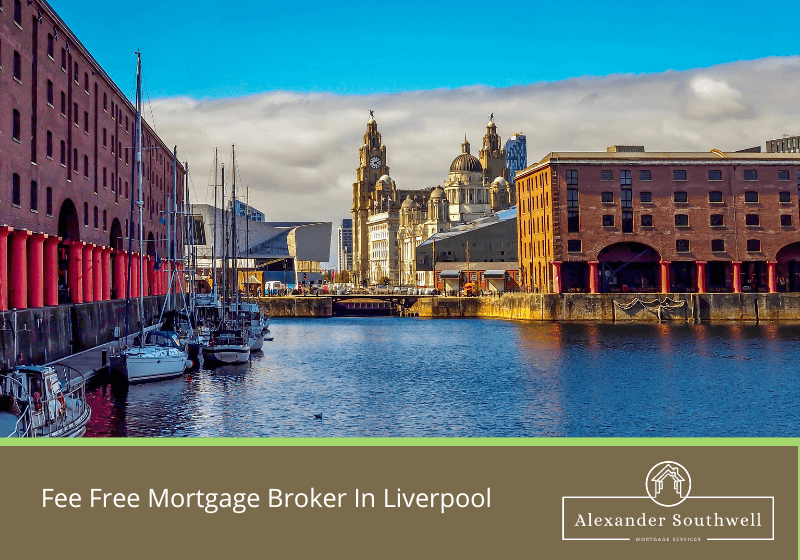 Expert Mortgage Brokers in Liverpool
At Alexander Southwell we believe that we are more than just a mortgage broker to our clients. Our aim is to make life easier and better for everyone and it underpins everything we do. 
We believe that our client focused approach, which is underpinned by our core values of trust, transparency and integrity is designed to build long-term relationships with our clients. This is what makes us stand out from the crowd and that is why our clients give us such great feedback, come back time after time and ask us to help their friends and family.
Why choose Alexander Southwell Mortgage Services?
Alexander Southwell Mortgage Services Ltd offer a comprehensive range of mortgage products from across the market. 
We also take care of all the administration for mortgages and life cover applications as well as liaise with estate agents, mortgage lenders and solicitors to make sure the process is as smooth and hassle-free for you as possible.
Every one of our customers has a unique need and different circumstances. We love the challenge. Even if you don't tick all the usual boxes, we can help. Check out our mortgage pages & guides to see the type of loans we deal in, or if you can't find what you're looking for just give us a call for a no-obligation chat.
First Time Buyer Mortgages In Liverpool
Buying your first home and looking for your first mortgage in Liverpool is an exciting prospect but figuring out how to get onto the property ladder can feel overwhelming.
For first time buyers, Liverpool can be an attractive location to purchase their first property. The city offers a range of affordable properties, from modern apartments to traditional terraced houses.
By talking to Alexander Southwell Mortgage Services Ltd, not only can you be assured of getting a suitable first time buyer mortgage deal based on your needs, circumstances and preferences.
You will also be guided through the maze of the mortgage process in a friendly, professional and efficient way. When applying for first time buyer mortgages we will help you understand the following;
How much you can borrow . . . by getting an agreement in principle

Finding you the most suitable interest rates & mortgage deal

What deposit you require

Other costs during the process of buying a home

How much you can afford in monthly repayments

Government schemes to help get you on the property ladder
When our mortgage adviser helps you, we will search across a comprehensive panel of lenders across the mortgage market to find the most suitable mortgage deals. Once the deal is found we will provide expert mortgage advice and also recommend a range of protection products.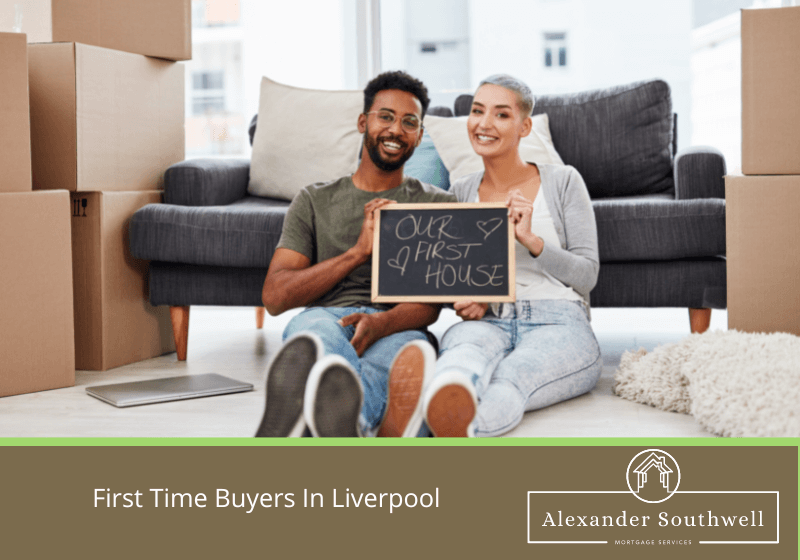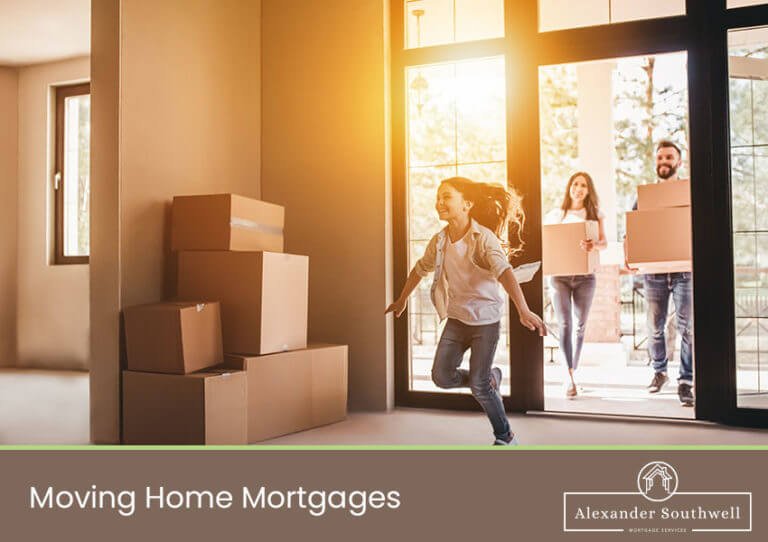 A home mover mortgage isn't any different to a standard mortgage. It's simply the process of getting a new mortgage with a new mortgage lender when you move home so the mortgage is suitable for the house you're moving into. As home movers choosing the correct mortgage in Liverpool for you is critical as you will need to ensure it is still affordable whilst suiting your changing needs.
Home Mover mortgages are typically for people who are stepping up the property ladder and looking for a larger home which requires a larger mortgage. We will go through all options of porting your current mortgage with your current mortgage lender, searching for a new mortgage, discussing any early repayment charge which might be due.
Getting a mortgage when moving home should hopefully be easier, because we can show the mortgage lenders that you have a track record of being able to keep up repayments.
Get advice one of our expert mortgage brokers to lead you through the mortgage moving process maze.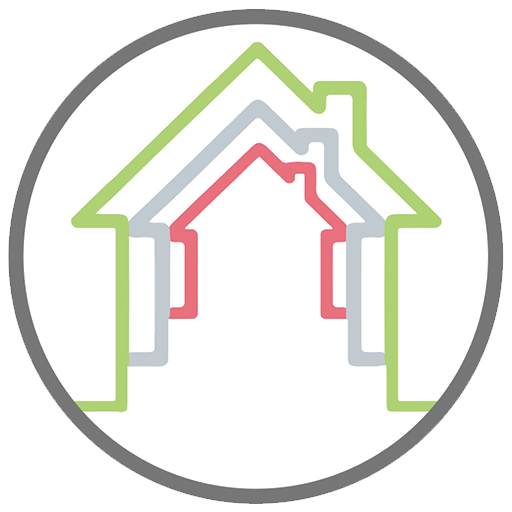 Area's We Serve Across Liverpool - Mortgage Broker In Liverpool
Liverpool is a vibrant city located in the North West of England. It is known for its rich history, stunning architecture, and thriving arts and culture scene.
In recent years, Liverpool's property market has experienced significant growth, making it an attractive destination for property investors.
The city offers a range of properties, from a stylish waterfront apartments to charming Victorian terraced houses, and prices are generally more affordable than other major UK cities.
Many experts believe that Liverpool's property market is a good place to invest in, with potential for strong returns on investment.
The city has undergone significant regeneration in recent years, with major investments in infrastructure and development projects, such as the Liverpool Waters scheme, which is set to transform the city's waterfront. Additionally, Liverpool is home to several universities, attracting a large student population and creating a demand for rental properties.
Our free consultation service ensures that you receive mortgage advice that's personalised to your financial future. We'll work closely with you to understand your circumstances and help you find the right mortgage deal that suits your budget and preferences. Our services also include debt consolidation and remortgage deals, so you can take control of your finances and achieve your goals.
At our mortgage broker business, we pride ourselves on providing excellent customer service and building long-term relationships with our clients.
Our expert mortgage advisers are dedicated to finding you the right mortgage deal, and we'll be with you every step of the way, from the first mortgage and application to the completion of your mortgage journey.
Don't settle for less when it comes to your mortgage needs. Let us help you find the right mortgage deal for your needs and secure your financial future.
Contact us today for a free mortgage consultation and experience the difference that an expert mortgage broker can make!
Our Mortgage Service Is Highly Rated!
Remortgage Advice In Liverpool
Most people refinance their current mortgage debt to take advantage of the current market and benefit from cheaper mortgage rates but there are also many other reasons why you might be looking for a new remortgage deal –
Capital Raising: The cash could be for several reasons like home improvements, a holiday or maybe a new car. It might also be a necessity as getting divorced is a fact of modern life and many partners would prefer to stay in their current home if they could raise money to "buy out" their ex partner.

Capital Raising for a Deposit: Purchasing a second property or a buy to let property is becoming more and more popular; saving for the deposit is quite a difficult process while already paying for a current mortgage.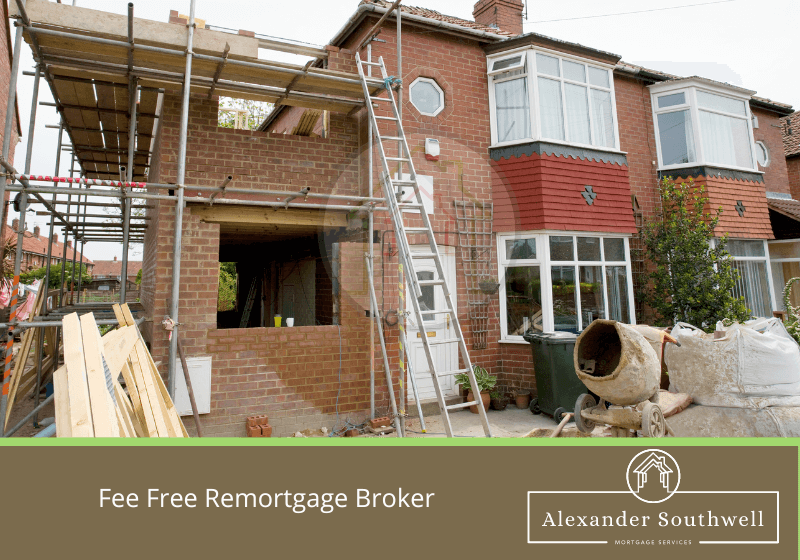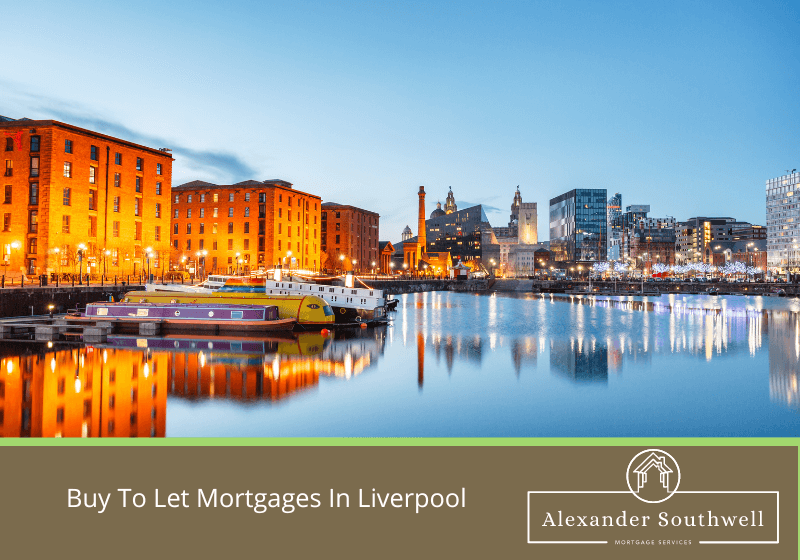 Buy To Let Mortgages In Liverpool
Are you looking for your first buy to let property, looking to let your current residential to buy onwards or an experienced landlord, then Alexander Southwell Mortgage Services can help. Having the ability to search thousands of buy to let mortgage products, we will save you time and money ensuring the right deal is offered for you. 
Buy to let mortgages can be more complicated than you think, especially with the forever landlord changes, however our experienced mortgage consultants can explain the process, costs and source the right avenue to purchase the property, whether that be as personal buy to let or a company buy to let, we have the right answers for you.
Many clients think the "best deal" are the lenders who offer the lowest interest interest rates, this is not always the case. During the application process, we look at product fee, survey fees, admin costs, early repayment fees and speed of service, this is part of the expert mortgage advice financial services that we provide to our mortgage clients.
New Build Mortgages Liverpool
New Build Mortgage Broker Liverpool, New Build Properties are a fantastic option whether you are a first time buyer, upsizing, downsizing or just looking to live in a modern home benefiting from lower running costs and energy bills. There are many other benefits of purchasing a new build property:
The property is a blank canvas so you can put your own stamp on it.

No chain in the purchasing process
Excellent quality build

10 Year Warranty

Government schemes making them more affordable
Is a new build property in Liverpool right for you?
There are many important things to consider when deciding if a new build home is right for you.
Just because a home is new, it does not mean it will be completely free from defects which may lead to negotiations with your builder.
Depending on the stage of the development, you may spend the first few months or even years in your home on a building site.
You may need a larger deposit for a new build property and timing your mortgage with your home completion can get complicated.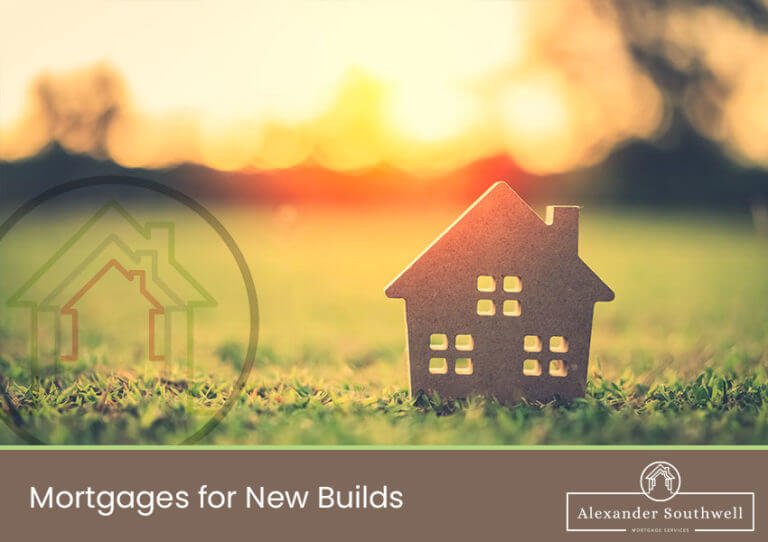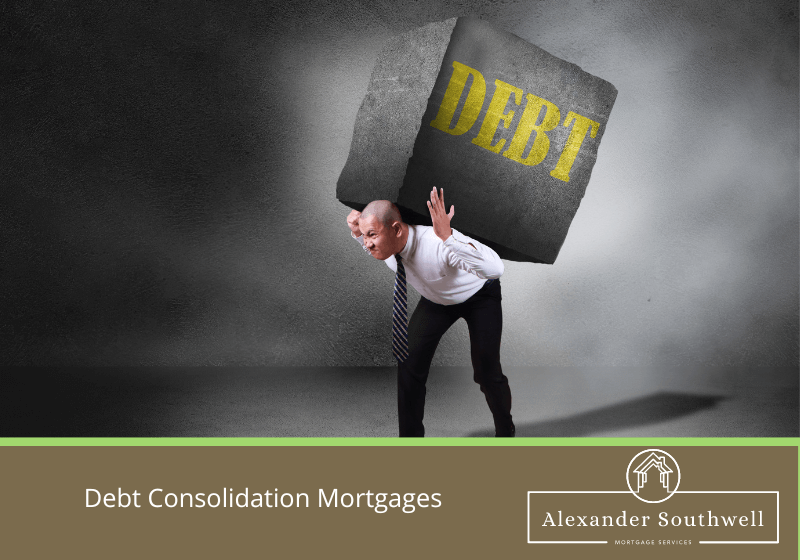 Debt Consolidating In Liverpool
If you own a home in Liverpool, you may have the option to consolidate your debts into your mortgage. This can be an attractive option because mortgage interest rates are typically lower than other types of credit.
By consolidating your debts into your mortgage, you may be able to save money on interest payments and reduce your overall monthly payments. Also potentially avoid getting into bad credit or missing any payments.
However, it is important to note that extending the term of your mortgage by consolidating your debts could mean that you end up paying more interest over the long term.
Additionally, if you do not keep up with your mortgage payments, you could risk losing your home.
In order to determine if debt consolidating on your mortgage is right for you, it is important to speak to a mortgage broker in Liverpool who can assess your individual circumstances and advise you on the best course of action.
A mortgage adviser can submit your mortgage application also help you to understand the pros and cons of debt consolidation and determine whether it is a viable option for you.
Think carefully about securing other debts against your home. Your home may be repossessed if you do not keep up with repayments
Frequently Asked Questions - Mortgage Broker In Liverpool
Should you pay for a mortgage broker in Liverpool?

We offer amazing FEE FREE mortgage advice – look at our 5-star reviews from clients mortgages. As brokers for Liverpool you are able to get expert local advice across a range of products.

The decision to pay for a mortgage broker ultimately depends on your personal circumstances and preferences.

While some mortgage brokers may charge a fee for their services, others may be content with earning commission from the lenders they work with.

Whether you proceed with high street lenders or an adverse lender, they pay brokers a procuration fee.
Is mortgage protection a good idea?

To answer whether life insurance or mortgage protection is worth it or not you have to ask yourself another question; Could you afford to maintain your current lifestyle if you or your partner were suddenly gone? In most cases, the answer will be no. So is Life Insurance worth it? Yes! Your expert broker will find the best and find the right deal for you.
Should I remortgage (product switch) with the same mortgage lender?

When your mortgage broker provides mortgage advice we will assess your full situation.

In some circumstances it might be worth staying with a mortgage product from the same lender, this is called 'product switching', it is always worth speaking to a mortgage broker and getting mortgage advice as a small saving on your interest rate could end up saving you thousands of pounds therefore getting the right mortgage deal is important.

Don't always think the best remortgage deal and the most suitable mortgage offer is always going to be with your current lender.
How do Fee Free mortgage brokers get paid?

Once we have provided mortgage advice and found our clients the right mortgage deal, when the new mortgage commences the mortgage lender then pays us a procuration fee. This is excellent news for our customers as there is no cost for them through the whole process of looking for a mortgage.
When should I get an agreement in principle when searching for a property in Liverpool?

It is strongly advised that you secure an Agreement in Principle before beginning your property search in Liverpool, as it may give you an advantage over other buyers who haven't done so. This will demonstrate to the estate agent that you have made the necessary preparations before making an offer.
Mortgage & Protection Advice Covering The Whole Of Liverpool & The UK
We haven't "officially" opened a local Liverpool branch yet, but that doesn't mean you can't use our expert and comprehensive mortgage service over the phone. 
As leading mortgage advisers, we are so confident that we'll find the most suitable mortgage deal available to you and make the process of getting you to mortgage offer stage as smoothly as possible.
Our Mortgage Broker Reviews
We are proud of our reputation as a leading mortgage broker serving the South coast. Please take a moment to
read our reviews
, or if you are customer please
leave us a review
too. Your feedback is valuable to us.