Remortgage For Home Improvements
In order to carry out and pay for home improvements, many homeowners wish to release equity in their property by remortgaging. The remortgage funds are then used to make improvements to the property inevitably, increasing the value of the estate.
This is just one of the many reasons to remortgage, some other common reasons people remortgage their homes include releasing equity pay off the help to buy scheme or to buy a second property.
Remortgage To Fund Home Improvements
Homeowners often reach a point where they need or want to make improvements or alterations to their home, so that it looks great and caters to their requirements immediately and into the future.
You might want to carry out anything from a complete redecoration through to new windows, re-roofing, a modernised kitchen or bathroom, loft conversion or an extension of one room or more to accommodate a larger family.
Possible Home Improvement Costs
Whether or not a remortgage is viable to fund home improvements, largely depends on the anticipated costs involved. For instance, a new bathroom is likely to be cheaper than a double-storey extension.
Depending on your home improvement plans, you'll need to calculate the total costs involved.
This can include costs for:
Materials
Planning permission
Architects
Builders
Unforeseen costs
Once you've calculated your total spend, it's a good idea to add 20% in the case of unexpected costs which can arise. This will give you a good idea of the amount you'll need from your remortgage to fund the project. You're then able to aim for the rates required to make a remortgage viable and make sure you have sufficient equity in your home.
You can use all of your equity towards your refurbishments or you may want to add some savings yourself. You'd usually do this if your remortgage doesn't quite release enough capital to fund your home renovation.
Remortgaging If You Have Bad Credit
Many lenders who specialize by providing mortgages to people with bad credit only sell their products directly to an advisor.
Our expert brokers have an extensive know-how of identifying various lending institutions which they will be able to choose the best for you.
You might be able to borrow up to 90% ltv or much more with bad credit lenders.
We will make your choices of a mortgage lender as broad as possible, but we might be slightly restricted due to your credit file and based on how long the problems are on your record.
We are happy to go through and give you the mortgage options available to you.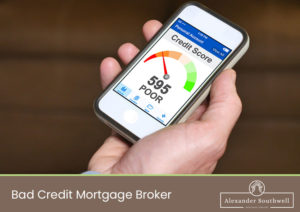 Alternatives To Remortgaging For Home Improvements?
Secured Loan
The secured loan is a debt based loan placed on assets like your current residence. This option is a riskier option to pursue though.
You have to consider this because you could lose your home to foreclosure if you can't carry out repayment.
You pay the debts and repay your current mortgages if you go down the security route.
Affordability and responsibility is very important in secured loan applications. In some instances an additional advance could be issued with your previous lender.
Unsecured Loan
If you don't want to get any additional cash from your home loan you can contact a bank or an alternate lenders if you're applying for an unsecured mortgage.
Examples of these loans are repayment terms which are normally around five – ten years and generally has fixed interest rates.
These monthly payments will cost more than adding the debt to your mortgage in the short term, so your monthly payments will be higher.
But this option will normally cost you less in the long term, as you won't have the debt as long compared to adding it to your mortgage.
You'll need to do some maths here to see what's the most sensible route for you. Speak to a broker at Alexander Southwell if you need help.
Remortgaging after a home improvement project
If you're able to cover the costs of your home improvements with cash, you might be in a great position to remortgage after the work's been done.
Assuming the changes have increased the value of your property, you'll be able to remortgage to deal with a better LTV ratio. That's because the amount of equity you have in your property has gone up along with its market value.
The money you save on your monthly mortgage payments helps to pay yourself back for the project costs.
5 Tips For Clients Looking To Remortgage For Home Improvements
1) Check that your home has risen in value
If your property's value has increased since you bought it, then (all else being equal) you can usually remortgage for a higher sum without increasing your monthly payments. If your home hasn't increased significantly, however, remortgaging may not be cost effective.
You'll also be increasing your LTV ratio, which means that if property prices fall you could find yourself in negative equity. At times of economic uncertainty, you may feel more comfortable having an 'equity cushion' to fall back on.
2) Beware of early repayment charges
Check your existing mortgage, most mortgage deals have a tie-in period, often longer than the deal period itself.
For example, a two-year fixed rate mortgage might charge you an early repayment charge (ERC) if you try to remortgage within three years. This fee might set you back a few thousand pounds, so factor this into your sums.
If your current mortgage is due and the fixed rate is coming to an end, then this might be perfect timing for you.
3) Check the other costs of remortgaging
Taking out any mortgage can involve an arrangement fee, a valuation fee and a booking fee, on top of any early repayment penalty. Of these, the arrangement fee is potentially the biggest, though some mortgage deals have none.
4) Go through a mortgage broker
Your current lender will want to retain you as a customer, but there is nothing to stop you shopping around. A mortgage broker has access to a far wider range of deals, some of which aren't available on the high street, and if your equity has risen then you may be eligible for better offers than you think.
5) Aim to do work that will further increase the value of your home
Extensions are expensive, so look for those that will boost your house price by more than their cost.
Increasing the value of your property will help you out significantly long term.
An extra bedroom is always a winner, with an ensuite being most highly prized.
A big open-plan kitchen-diner or an extra bathroom are also good choices, but extra / larger reception rooms are less profitable. Building upwards (e.g. loft conversions) or using existing space (e.g. garage conversions) are also better than reducing your garden space.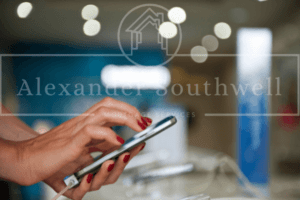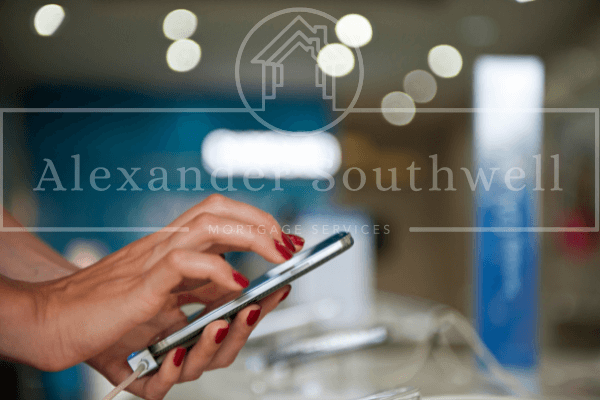 Related Mortgage Guides