Two or Five Year Fixed Rate Mortgage?
Unsure whether to tie yourself into a two or five year fixed rate mortgage?
Whether you're buying your first home or remortgaging to get a better deal, you might be wondering how long you should fix your rate for.
Here, we compare two of the most popular types of mortgage, two-year and five-year fixes.
And also explain the key things you'll need to consider when choosing how long to lock a rate in for.
Fixed Rate Mortgages
Fixed rate mortgage mortgage deals guarantee interest rate will stay the same for a set amount of time.
This makes fixed rate mortgages the most popular across the market.
This can provide peace of mind as your monthly mortgage payments are the same every month. The downside is that if interest rates fall, you will be locked into your fixed rate deal.
After the fixed period finishes you will normally move onto your lender's Standard Variable Rate.
If you want to pay off your mortgage and switch to a new deal before it comes to an end, there will usually be Early Repayment Charges (ERC's) to pay.
This type of mortgage is by far the most popular type of product. It allows clients to pay off the mortgage over the mortgage term without any risk of their monthly payments changing.
Two year deals vs five year deals
So should you choose a two or five year fixed mortgage? Your decision should be based on a few key factors: Current finances, Planning on moving? and your appetite for risk.
Pros
Offers you the flexibility to negotiate another deal after a short period of time.
Average two year fixed rates have lower interest rates and are cheaper than longer fixed periods.
Lower early repayment fees IF you were required to pay these
Cons
Two years might not be sufficient time for your house value to increase enough to take you to a better loan to value. Therefore the rates available to you in two might be similar or worse
Two years isn't a long time, you will only be protected from rate rises for two years. So if mortgages become more expensive in that time, you could struggle to switch to an equivalent deal.
Some clients forget there product is due as two years is so short. Make sure this doesn't happen and you don't go onto the standard variable rate (SVR). Variable rate Mortgage deals are still currently around 3.59%, this is still far higher than any two and five year products available at the moment!
Pros
Offers rate security for longer – you'll be protected from the effect of any increases in the Bank of England base rate for half a decade.
Rates are exceptionally good at the moment, with lenders fighting to top the charts.
You'll be able to avoid the second lot of arrangement fees that you might face if you were to switch deals at the end of a two-year mortgage.
Cons
Lots of the best deals come with high early repayment charges (ERCs), which can be as much as 5% if you leave the mortgage in the first year. If it's even a slight possibility that you might need to move within the next five years, consider a shorter-term fix or find a deal with no ERCs.
Five-year deals still have higher interest rates, around 0.2%/0.3% more expensive than equivalent two-year products.
If mortgage rates drop, you'll be stuck paying the rate you fixed at for five years.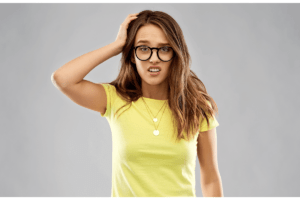 It's all about your suitability
Remember, no two people's circumstances are the same, so you should never jump into a mortgage deal just because the fixed mortgage rate looks amazing or it's what a friend or family member has done.
You may be won over by a rock-bottom, market leading 5 year fixed rate. But if, for any reason, such as having a child or changing jobs, you need to move house in 2 years, you are likely to be hit by hundreds or even thousands of pounds in early repayment penalties.
Contact a fixed rate mortgage expert
If you're looking for a fixed rate mortgage but are unsure if you should go for a 2 or 5-year fixed rate mortgage deal, then get in touch with us.
You can contact us by filling in our mortgage contact form. Then an expert mortgage broker will call.
After that you can chill out and let us do the hard work of connecting you with the right fixed rate mortgage advisor expert for your needs.
You'll be able to ask them all the questions you have about whether to go for a 2, 3, 5 or 10-year fixed rate mortgage and they can help arrange the best deal for your specific circumstances.