Let To Buy Mortgages
What are let to buy mortgages?
Let to buy mortgages are simple to understand, once you have your head around it.
Simply it is when you rent out your existing home and buy a new property to live in.
In other words, you will have two mortgages at the same time, one being a buy to let and the other being a residential property.
To do this you can convert your existing mortgage to a buy to let mortgage so you can let out your current home, and then take out a standard residential mortgage on the home you're buying.
We are commonly asked the difference between let to buy and buy to let, as they sound similar and ultimately both provide rental income however in reality they are different.
A buy to let mortgage is were you purchase a property to specifically let out whereas a let to buy mortgage you intend to buy something new of which you will live in and rent out your current home.
Like with any mortgage there are lots to consider with a let to buy mortgage, including any complications and challenges of becoming a landlord and managing two mortgages.
The Key Reasons Why To Consider A Let To Buy Mortgage
There are a number of reasons as to why you might consider a let to buy mortgage.
With our experience the most common reason is that you want to use the equity you've built up in your current home to enable you to purchase to a second property, whilst keeping your existing as a buy to let.
This along with the below tend to be the most common criteria as to why people keep their property to rent it out:-
Finding your current home difficult to sell – have market conditions slowed down or has the estate agent taken a long time to find a buyer?
Perhaps you have already found your new home and you are in a hurry to sell your home, as you don't want to miss the oppurntity for the new property
Buying with a partner – Looking to get a new property with a partner but don't want to part ways with your existing home?
Temporary solution – Needing to release the money quickly with intentions to sell later down the line or even moving out of the area for a period of time
If the answer to any of the above is yes then you may want to consider let to buy mortgages.
Get in touch with us today to discuss the criteria, check what the lenders offer and let to buy deals to see if this is something you'd wish to peruse.
Lending Criteria For A Let To Buy Mortgage
You can't just let your current property without the lenders approval or consent to let from the lender as this will breach your exisitng terms of the mortgage.
It is very important that you seek the right mortgage advice before doing anything.
Some lenders may not deal with buy to let mortgages let alone let to buy mortgages.
This could mean your current mortgage provider may not accept the remortgage and could even decline the right for a consent to let.
Taking these complexities into account, some lenders do offer specialist deals for let to buy mortgages, making it a more desirable option then simply just selling your current home.
When taking into account your eligibility, the lender and affordability will often be based how much rental income you can bring in from the property you're letting out, rather than how much money you earn.
Whether you own a flat, apartment or house, it doesnt matter as you could still look to let your property out.
Aside from general lenders age criteria's etc generally speaking they look for the following :-
A maximum borrowing limit of 75%-80%
meaning if you are releasing equity for your deposit for the next property you will need to factor this into these calculations. As you dont want a shortfall in your deposit for your new home.
Rental income of the property –
usually the lenders will require the rental income to be higher then your mortgage repayments, therefore they could require proof from a letting agent showing the rental income your current property could achieve.
Proof of purchase
They could ask for proof that you are buying a new home, either with a memorandum of sale or even proof of a mortgage application or offer.
Solicitors
Some lenders like you to use the same solicitors for both transactions.
Like with any mortgage a let to buy has no fewer checks and in actual fact you could be limited with the different deals available to you.
Give us a call today to discuss the criteria, see if you have enough equity in your property and give you the right advice.
How Much Deposit Will I need For My Let To Buy Mortgage And My New Residential Mortgage?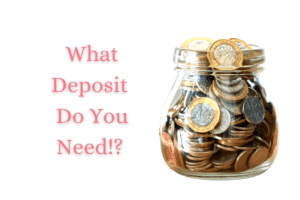 As outlined above you will need to keep a minimum of 25%/20% equity within your current property to be able to meet the lenders criteria for a let to buy mortgage.
For your onward purchase ideally aim for a minimum of 10% deposit, anything higher will make your options less limited and will only give you a better deal.
Just remember the larger the equity in either properties will mean the monthly payments will be lower and potentially more affordable and could even make it easier to keep up repayments.
By speaking with us here at Alexander Southwell, you will receive the right advice along with all of the figures to be able to make a informed decision as to what the best thing is for you.
Do Both Mortgages Need to Be With The Same Lender?
It can be an over whelming process with a let to buy mortgage.
Not only do you have to find and purchase a new home, you will then find yourself dealing with potentially two or more mortgage lenders, which can potentially cause problems in terms of getting the two properties to complete the same time.
Some lenders will allow you to take out both your buy to let and residential mortgage deals with them.
This isn't something that the lenders usually offer directly, therefore it is important to speak with Alexander Southwell Mortgage Services so we can search the whole of market and give you the best mortgage rates and advice for both let to buy and residential mortgages.
Let To Buy Vs Consent To Let
Let to buy is very often mistaken for a consent to let.
If you're only planning on letting your property for a short period, for example 1/2 years then you may not need to switch your mortgage as some lender can grant a consent to let.
This does depend on if this sits with their lending criteria, as the lender will ask your reasons for such permissions.
If it's that you're moving away for work for a year before returning to your property, your provider may be willing to offer temporary consent to let.
However if it is on the basis that you need to move as you've outgrown your existing home, then the lenders will be less forthcoming and insist you switch to a buy to let mortgage instead.
Do you need to use a mortgage broker for a let to buy mortgage and your residential mortgage?
A let to buy mortgage has lots of parts involved to it therefore it is highly recommended that you seek advice on your options from us here at Alexander Southwell.
As a whole of market broker, who is fee free, we will search the market to find you the best mortgage rates for your let to buy and even your residential mortgage for the next property and this is free of charge.
Not only can we help find you the best lender offers we can help manage the process from start to finish, helping to ensure you can complete both mortgages simultaneously.
Finally, many buy to let mortgages are only available through a mortgage broker rather than direct from lenders, so a broker may be able to access deals you won't be able to get on the high street.
Becoming a Landlord
It is often that we get asked many questions about becoming a landlord, especially if it is your first time. A buy to let property can cause some challenges as you will be responsible in finding the right tenants.
The continuing upkeep and maintenance of the property and even the thought of juggling the repayments on your mortgage, especially now you have two could be off putting. Before making the final decision it is important to take into account all of the facts and figures.
Additional Stamp Duty
When buying a new property, without selling your residential will mean you are buying a second property therefore you will need to pay a higher rate of stamp duty.
This usually costs more then people realise and makes up your front bill so its important that you budget for the additional stamp duty costs.
The additional stamp duty kicks in because whilst you are buying a new home to live in you will be technically pursing a second home, it is not just on properties that you buy to let out.
If you were to sell your original property, the one you're renting out, then you would not be liable for the additional stamp duty.
If you did decide being a landlord isn't for you, the mortgage repayments were a bit much across two mortgages or if this was a stop gap as you were struggling to sell previously then you could claim the difference in the stamp duty between the price you paid against the normal stamp duty rate within a three year time period.
Will It Be Profitable?
Before deciding whether buy a new home and to become a landlord by letting your current property out you must ensure that the figures stake up and it is sensible and cost effect.
Criteria for let in general is that the mortgaged property will bring in more rent to cover the mortgage payments, however there are other costs that needs to be considered.
For example manging the tenancy, if you decided to use a letting agent for search fees or whether you wanted fully managed.
You may also need to get a accountant as you will need to file our tax returns for the rental income, which isn't free so yet another additional outgoing with any buy to let mortgage.
Being a Landlord
Having a buy to let and being a landlord is not for everyone and can cause stresses and complications. If this is your first buy to let especially, it is a sensible idea to make sure you have the additional funds for any rental voids or issues that could arise with the tenant, rent or property.
Are There Any Alternatives Other Then A Let to buy mortgage?
If a let to buy seems to be a to expensive mortgage or you feel that an option to stay put for now is more desirable then you could also consider other options.
For example you could instead make home improvements to your house to give you the extra living space.
This could even increase value or likelihood of selling in the future so may give you a larger deposit when you come to buy next time, or even a better deal with your current provider, there are many benefits to do this.
With rates very low at the moment, it can be a financially savvy move for homeowners to fund renovations or home improvements by remortgaging, rather than by taking out a personal loan or and additional credit options.
Not all improvements will succeed in adding value to your property, however, so it's important to weigh up the pros and cons and develop an understanding of your local property market along with the different options for let to buy mortgages.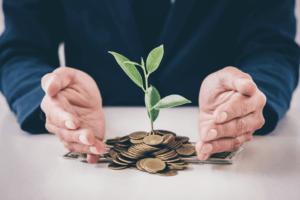 Contact Us Today – Let To Buy Mortgages
Here at Alexander Southwell we offer fee free advice on whether it is a good move to buy a new property, or whether you have limited options and its best to stay put for the time being whatever the options may be we will give you the best suited options to your needs.
Check out our Different Repayment options Page, this might help you decide what type of buy to let you might want.