Mortgage Fixed Rate Ends In 2023
In this article we explain the options you have if your mortgage fixed rate ends in 2023.
Mortgages became headline news in October 2022 – and not a headline many people wanted to read.
Despite the doom and gloom of the current mortgage market, it is still possible to make a positive decision moving forward.
Rates rise
The political turmoil in 2022 initially sent interest rates soaring and left millions of mortgage holders with hundreds of pounds more to pay each month. Liz Truss' brief stint as Prime Minister has resulted in a bleaker picture for those looking to take out a mortgage or find a new deal. Average two year fixed soared.
High tide
After then-Chancellor Kwasi Kwarteng's 'mini-budget' spooked markets on 23rd September, causing interest rate expectations to soar, lenders rapidly started withdrawing products. A third of the mortgage market disappeared overnight on 27th September; within a fortnight, 43% fewer products were available.
Mortgage deals that were still available were going up in price. Indeed, rates rose to their highest point since the 2008 financial crisis2 in mid-October, with the average mortgage rates for a two year fix rate loan reaching 6.53%.
The appointment of Rishi Sunak as Prime Minister has helped to settle the markets and the average cost of fixed rate mortgages has been edging down from its peak. The average number of available mortgage deals available are now broader. Numbers have continued to climb back up since the fall-out of September's Mini-Budget when numbers fell to around 2,560.
What can I do about the interest rates?
First and foremost, don't panic! Interest rates have been at historic lows in the past decade but, prior to that, these sorts of levels are not at all unprecedented.
Of course, the first thing you need to know is exactly what deal you are on and when it expires.
Don't rely on a rough estimate of your own as it could mean you end up with a shortfall or taking a pricier remortgage than you needed to.
You should also ask:
Does that include an early repayment charge? If so, how much and on what date could I repay the mortgage without a charge?
Does that include any other fees, such as an admin fee? This is sometimes called an 'exit fee' or 'deeds release fee'? If so, how much is it?
Once you know this, there isn't much you can do if you are not within your 6 month window of your product ending.
If you are within your 6 month period then you need to act!
Contact a mortgage broker to calculate your new mortgage costs and monthly payments. I would recomend doing this as soon as possible. The reason for this is, if you lock in a new mortgage deal at the 6 month point this secures a deal and protects you from rate rises.
During that 6 month period of you waiting for your new deal to start if mortgage rates decrease then you can normally swap your deal to the lower mortgage product.
With the cost of living crisis happening, even with a small saving in your mortgages rates, it can help your mortgage payments a lot.
How much will my interest rate increase?
Most people that are coming to an end of their fixed-rate mortgages in the next year will see a rate increase of some form.
This is because mortgage interest rates have been so low for so long, so anybody who has chosen a rate in the last 5 years could be in with a shock.
If your product is coming to an end in the next 12 months, you face a difficult decision.
Do you:
1. fix your product for another period of time (two year fixed rate mortgage or five year fixed rate mortgage) so you know exactly what your payments are going to be moving forward.
2. Move to a variable rate mortgage, like a tracker or a discounted mortgage and hope the Bank of England's base rate lowers in the foreseeable future.
Normally, fixed mortgage rate products are the go to for most people but this isn't the case at the moment. With rising interest rates from lenders and the Bank of England, more people are open to taking a risk. Gambling that the base rate and interest rates are going to decrease by a few per cent.
With so many options and variables with mortgage rates in 2023, this is why it's more important than ever for homeowners to speak to remortgage professionals.
Get document ready
Remember all the paperwork and evidence you had to get together when you applied for your last mortgage? Yep, you've got to produce a lot of that again…
At the costs should be much lower, zero solicitor fees and no stamp duty.
Prepare these a few weeks in advance, as your lender may want to see any, or all of:
Your last three months' bank statements
Your last three months' pay slips
Your last three years' accounts/tax returns (if self-employed)
Proof of bonuses/commission
Your latest P60 tax form (showing income and tax paid from each tax year)
ID documents (usually a passport)
Proof of address (eg, utility bills or credit card bills)
Getting the paperwork the lender needs sent in one batch can speed up the process. It also reduces the chances of your application being reviewed by more people.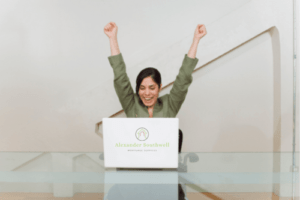 Tips to help with mortgage rates
Overpay to get better fixed rate mortgages
The whole housing market is expected to be effected by rate rises in 2023. House prices are predicted to decrease by anything from 8 per cent to 15 per cent.
House values can effect your mortgage, this could negatively change borrowers loan to value.
To offset this, if you have any savings or additional income you can overpay off of your mortgage, this could help you get better rates and lower your monthly cost.
Check your credit score BEFORE lenders do
Even though you already have a mortgage, when it comes to remortgaging, you still need to convince lenders that you've got the financial discipline required to pay back your mortgage. One way they investigate this is by searching your credit report(s) to find out if you've a good repayment history.
By having a clean credit file, you should have more interest rate options which should mean your mortgage costs should be lower.
In order to obtain your report, click on the below link to get a 30 day free trial with CheckMyFile and download your report, after the free 30 day trial they will charge £14.99 per month & this subscription can be cancelled anytime.
Provide us with a credit report today, and uncover the issues that could be affecting your credit file! CLICK HERE to access your free credit report with the four top credit agencies all in one report!
Organise your finances
With the cost of living crisis happening, house prices still being high and mortgage rates being higher than previous years. There are a few things you should (or shouldn't) be doing in the weeks and months before you apply for a remortgage deal:
Don't apply for credit just before a mortgage
Avoid erratic or heavy spending in the weeks before you apply
Stay out of your overdraft
Lenders like to see that you're managing your money well, and – more importantly – that you have enough cash to repay them each month.
Don't, do nothing!
The biggest tip we can recommend to homeowners is to act when possible. If you do nothing then your deals will automatically change to your lenders standard variable rate.
The standard variable rate is not where you want to leave your mortgage. With the Bank of England's potentially increasing their rate early in 2023, this could push your rate into the 6 per cent mark.
SVR mortgages are rarely available to new customers, and even if they are, they're almost certainly not as competitive as other incentive rates.
Search for your remortgage product in 2023
With the base rate increasing, it has never been more important for borrowers to search around for a new mortgage rate. Average rates across the market are at their highest level in a long time due to inflation.
Speak to one of our remortgage brokers about your situation and find out what you'll need for your specific mortgage application, call us today to arrange a telephone appointment with one of our trusted mortgage advisers.
YOUR HOME MAY BE REPOSSESSED IF YOU DO NOT KEEP UP REPAYMENTS ON YOUR MORTGAGE.
Approved by The Openwork Partnership on 27/02/2023