This guide explains what fees and charges you're likely to face when it comes to finding a new mortgage deal. Some won't apply, but what is listed is in a timeline of what payments will arise, when, and to whom so you can get a rough idea of the average cost to remortgage.
First, what is remortgaging?
The process of a re-mortgage seems daunting, however, it is simply explained as switching your existing mortgage to a new deal, using the same property as security.
The remortgage process is about finding the best options, so that future you will sit back and say, that was a good choice. These options can be with the same lender or even a different provider, it all comes down to what is right for you and your circumstances.
Remortgaging can help you reduce the cost of your monthly mortgage payments, but when choosing a deal, always look at the overall cost rather than the headline rate alone. It's vital to take both the rate and any fees into account so that you can work out exactly how much you will save by moving to a new deal.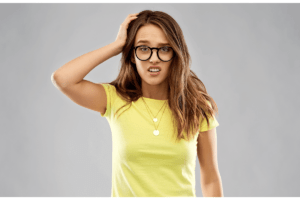 The Fees
Here are two fees you might have to pay to your existing lender, the one whose mortgage deal you're remortgaging away from:
1. Early repayment charge
An early repayment charge is a penalty applied if you repay your mortgage, or if you pay more than what is allowed during the tie-in period. A tie-in period is the length of time of the original deal you opted for, whether being one year, two years and all the way to five years.
Essentially, to leave your current mortgage, you're being penalised for exiting your mortgage deal early. The lender uses the early repayment charge to collect some of the interest it is losing.
For example, on a five-year tracker deal, the early repayment charge could be 5% in year one, 4% in year two, 3% in year three and so on. So on a £150,000 outstanding mortgage:
5% is equivalent to £7,500
4% is equivalent to £6,000
3% is equivalent to £4,500
Ensure your sums are correct if you intend to pay this fee as to estimate if a new deal is worth it, this sum will play a big role in that decision..
If you decide to pay for it, you can choose to pay the lender you're remortgaging away from, or increase the mortgage amount you're applying for from the new lender to cover the charge. Just be aware that increasing the loan size to cover the cost of this charge will increase your loan-to-value ratio, which could push you into a more expensive mortgage deal.
Just to note, not all lenders have the same early repayment charges so if you did wish to get an accurate reading of what your is, then please refer to your lender.
How can I avoid this early repayment charges?
If you don't want to take on this fee, make sure your remortgage is complete after your current tie-in period ends. This is usually when your mortgage incentive period ends – for example at the end of a two-year, three-year, five-year fix etc.
If you are confused and in need of advice, please feel free to contact the Alexander Southwell Mortgage Broker team – Click Here
2. Deeds release fee
Known as a 'deeds release fee' or an 'admin charge', this is paid to your existing mortgage lender so they can pass on the property's title deeds to your solicitor.
It's a common occurrence to settle this cost upfront when you first set the mortgage up, or at the end when you're due to leave. As you're not paying interest on it, it makes sense to settle the fee at the end as the cost doesn't change.
Check your original paperwork to ensure the amount you're being charged matches up.
The deeds release fee will roughly be between £50 and £300, but not every lender will charge for this.
Costs for getting your new mortgage deal
There are also a number of other fees you could end up paying so that your new lenders offer and solicitor can set up your remortgage deal.
1. Arrangement fee & Product fees
Most Lenders in the past charged a arrangement fee which covered the administration costs. However, it is now a key part of the total cost of mortgage deals, including the interest rate.
Before you choose a mortgage, always look at the included fees. These are two things you need to know about:
Be careful of disguised high fees. Lenders often use high fees to make their interest rates look more attractive. Some charge fees of £2,000+. You can expect to pay a minimum arrangement fee of £1,000 to secure an good rate.
Which fee is best, low or high? Whether it's best to go for a high fee/low-rate deal, or a low fee/high-rate deal depends on how big a loan you need. Under usual conditions, higher fees work better for larger loans.
The lender will usually offer you the option to pay upfront or to add the fee to the mortgage. The downside of adding the fee to the mortgage is you will have to pay interest on it, as well as the mortgage, for the duration of the loan. However, if you pay the fee upfront, there's a chance you could lose it if anything went wrong throughout the purchase process.
2. Booking fee
Some lenders charge a booking fee to secure a fixed-rate, tracker or discount deal. This fee usually doesn't occur in the current market, but if your lender does charge it is unlikely that you'll pay more than £100-£200.
3. Valuation fee
A good number of remortgage packages give you this for free. If it's not, you can expect to pay around £100-£300. In some circumstances it can be significantly more, depending on the value of your property.
Lenders require a valuation for their security, so they can be sure that if things go wrong and you fail to repay, they can repossess the property and get a reasonable amount for it when sold.
This fee will need to be paid when you are in the beginning stages of applying for the mortgage.
4. Conveyancing fee
Legal work is required to remove the original lender's interest from the property and to re-register the new lender.
Many remortgages include a free legal package. The only negative is that the lender will select the solicitor and the chance is high that they are paying the bare minimum, so don't expect a high-value service.
This fee costs around £300, but your new lender will usually cover the cost. If you have to pay this fee yourself, then you will have to pay it upfront.
5. Broker fee
If you're using a broker, they may charge you a fee. But there are many brokers who are fee-free, and it's worth using one to save yourself money.
If you decide to use a broker who charges a fee, it can be anything from a fixed fee of £300 all the way up to 1% of the loan amount (£1,000 per £100,000), which in the end, can be expensive.
What you pay is also decided on whether the broker takes a commission it gets from the lender.
To read more about our fee-free remortgage broker Service – Click Here
6. Your NEW mortgage repayments
To figure out the exact monthly payments to be made for your new mortgage deal, you need to know the rate you'll be applying for.
Once you know your rate: use our mortgage calculator to find out your monthly repayment.
If you have any unanswered questions and are in need of guidance, please feel free to contact the Alexander Southwell Mortgage Broker team HERE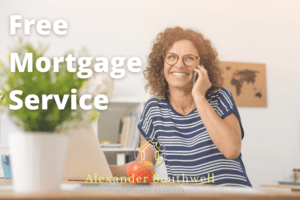 Recap – How much does it cost to remortgage
Ultimately when we process many remortgage deals, a lot of the time there is nothing for you to pay when switching your current deal. From our opinion, the main thing is to avoid the standard variable rate and factor in the total cost of the new product throughout the duration of its initial period.
Therefore whatever the product fee, booking fees, legal fees or arrangement fees are, you know your are getting the best product for you.
Get advice on remortgage fees
Taking advice from a qualified expert offers you extra protection because if the mortgage turns out to be unsuitable, you can complain to the Financial Ombudsman Service (FOS).
If you choose to go down the 'execution-only' route (where you make decisions on your own without advice), there will be fewer circumstances where you can complain to FOS.
Not all lenders will charge the same and there are many variables which can effect the remortgage process.
See how much money our team of advisors could help you save. Get in touch today.
Related Mortgage Guides