There are different ways on how to pay back your help to buy equity loan & we are going to cover all options for you to make the best decision for you.
Help to Buy scheme: Everything you need to know
Help to Buy is a scheme to help first time buyers get a home with just a 5% deposit. You can borrow 20% of the purchase price (40% in London) and interest free for five years.
The current scheme opens to new applications from 16 December 2020 and will run until 31 March 2023.
Prior to the current scheme the government had a slightly different help to buy scheme running since 2013.
The Help to Buy mortgage scheme has enabled over 200,000 people to buy new build home who would not have otherwise been able to get on the property ladder do so and, using the Help to Buy.
Help to Buy Mortgages
Official statistics show that 236,000 new homes have been bought with an equity loan in England alone.
192,000 of these of these are first time buyers with a mortgage.
The government lends you up to 20% of their home in England and Wales, 40% in London or 15% in Scotland. You'll need to put forward a 5% deposit, and the remainder must be covered by a mortgage.
Why do you need to pay off your help to buy equity loan?
Equity loans are interest-free for life in Scotland. Help to Buy equity loans in England and Wales are interest free for the first 5 years & don't need to be repaid for twenty five years.
But you will have to repay interest after the first five years if you buy a home in England or Wales.
Interest is charged at 1.75% in year six, a figure that increases every year by the level of the Retail Prices Index (RPI) Plus 1%.
RPI is currently set at 2.2% – but the government uses a much higher representative RPI of 5%.
How does repayment of the Help to Buy equity loan scheme work?
The Help to Buy scheme is an equity loan where the government lends first-time buyers in England to buy a newly-built home.
This must be used to buy the main residence. This can't be used for a second home or a buy-to-let property. The maximum purchase price must be at least five per cent and interest free for five years.
You can borrow 20% (40% in London) of the purchase price with this amount of interest free until the end of next year.
The rules from the help to buy agency's are clear, you don't have to repay the government loan itself until you come to sell your property OR at the end of your main mortgage term.
Whichever of these comes first. However, you don't have to wait until either of these points. You can pay back the help to buy equity loan at any point you want. In the first year during the interest free period if you have the money . . . .
So when should you repay the equity loan?
Unfortunately, there are just too many variables for us to say exactly when the best time is to repay.
It all comes down to your personal circumstances.
If you've already got enough savings to repay the government loan, and your finances elsewhere aren't stretched, you might consider it a good option to repay the equity loan sooner than later.
This may particularly be the case if your equity loan has decreased in value, or if you think that property prices are about to shoot up, if the value of your home goes up so does your equity loan.
Whenever you're thinking of repaying your equity loan, here are a few things to consider before contacting the help to buy agent:
1. You can repay it but there are a particular set of rules
You don't have to pay off the whole equity loan in one go. But the rules state you have to repay at least 10% of the property's current value.
For example, you could repay 10% of the property's current value if you took out a 20% loan, or repay 10%, 20% or 30% of the property's current value if you borrowed 40%, this is called stair casing.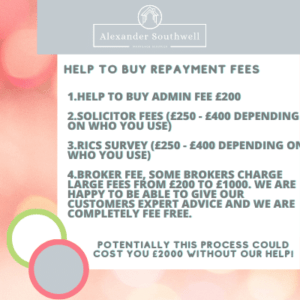 If you borrowed less than 20% though, eg, a 15% equity loan, you could only repay the loan in full, as you must part-repay in multiples of 10%.
Whether paying off the loan in part or in full, you'll need to have the outstanding loan amount assessed.
This must be done via a valuation by a surveyor accredited by the Royal Institution of Chartered Surveyors, which'll cost you a fee, this would "normally" be between £300 & £500.
We would personally avoid doing this if possible, as mortgage broker we see the full cost of the fees when you repay the help to buy equity loan scheme so each transaction has a set of fees.
Because of this, instead of doing this process two or three times, to keep costs lower you might as well repay this in full in one transaction and take full advantage of the loan being free for the first five years
2. You can pay off the equity loan by remortgaging
If you've not got the savings to clear the equity loan, you could consider remortgaging if the loan to value suits.
This means borrowing more on your mortgage to pay off what remains of your equity loan. Whether or not remortgaging is the best option for you will depend on factors such as these:
Payments will need to be manageable. Don't stretch yourself with a massive mortgage unless it's affordable.
Check if you're currently within your mortgage term. If you leave a fixed or 'tracker' mortgage period early, you could face big penalties.
As you can see, this is complex, so it's worth speaking to a mortgage broker to discuss your options. Call Alexander Southwell Mortgage Brokers Today to take you through the process, we cover the whole of the UK.
3. Don't want to pay back the equity loan or sell up? Sit tight and stay where you are . . .
paying back the equity loan isn't essential until you sell up OR you reach the end of your main mortgage term.
This means that if you're not able to pay off the equity loan (or simply don't want to), and you're not intending on moving home, you can simply stay put and hold on to the equity loan.
You'll need to take into account though that you'll be charged interest after the interest free period and the rate will increase each year until you repay the loan.
And as we've said, keeping the equity loan for roughly 10 years or more can and will most likely increase the overall cost.
Frequently Asked Questions – Help To Buy Scheme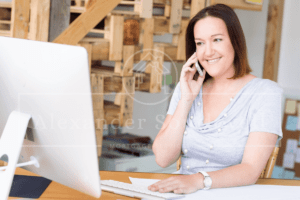 Can I remortgage & keep the Help to Buy Equity Loan?
Once your initial Help to Buy mortgage deal ends, you can remortgage.
If you don't find a new deal, you'll be switched to the lender's Standard Variable Rate.
A broker can help you calculate the eligibility criteria of different lenders. A Deed of Postponement request can be made to the scheme administrator.
Although please bear in mind, whilst you have help to buy government loan there are not a huge amount of lenders who consider this AND the scheme administrator does not have to accept your request.
Can I use savings to pay off my help to buy equity loan?
If you've got significant savings or have come into some money, you can settle your help to buy equity loan whenever you wish.
Remember that how much you'll need to pay off is based on the property's current market value. So, if market value of your property is now worth £220,000, you will be forced to pay back £44,000.
There are additional costs, including valuation fees and conveyancing fees, and an administration charge of £200. These are also added to the Help to Buy scheme.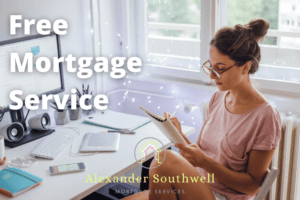 How do I get the best Help to Buy remortgage deals?
Timing is vital when it comes to getting the best remortgaging deals.
It helps if your property has increased in value, you can use the equity you've built up as bargaining power.
Saving up will further improve your prospects, as being able to add a lump sum will decrease your LTV ratio. This will help get better interest rate & lower monthly repayments.
Extending your mortgage term may also be an options.
Most importantly, talk to a mortgage broker who will have access to all the available deals on the market.
What are my remortgaging options if I'm in negative equity?
If your house's property value has sharply decreased in value, your options will be limited.
Negative equity means that your home's resale value wouldn't be enough to repay the outstanding balance of your current mortgage.
Your only realistic option in this case is to wait it out on the SVR until property prices rise again.
Your current mortgage lender might still offer a competitive interest rate as you already have a mortgage with them.
Hopefully this should not take too long.

Free mortgage advice from AS Mortgages
We can help you with all your mortgage and protection needs, get in touch with our mortgage brokers today.