Finding a BM Solutions Mortgage Broker
If BM Solutions is the lender you would like to go to for your mortgage, but you have found you can't go to them directly or you already have a BM mortgage and you need to review your options, Alexander Southwell can help and we are completely fee free.
BM Solutions mortgages do not have mortgage advisors of their own as they are a intermediary only lender, however we are able to speak with them on your behalf.
When searching for a mortgage, whether buy to let, let to buy or wish to transfer an existing buy to let mortgage, going through a mortgage adviser can give you access to lenders and rates you will not find on the high street.
Likewise, if there are other UK lenders other than BM Solutions and you are interested in who require you to go through a broker, our experts will be happy to help to give you more of an idea of what is on offer and allow you to make the right decision.
Alexander Southwell Mortgage Services can provide direct access to mortgage rates with Birmingham Midshires, among other lenders to find you a suitable mortgage deal.
Our brokers have been through the process with hundreds of existing BM Solutions mortgage customers, meaning they can advise you on any errors or missing information on your mortgage application, which could lead to delays or rejections.
Why can't I access BM Solutions directly?
Although many lenders offer existing mortgage customers the options to deal with them directly, BM Solutions is one of the select lenders who do not have in house mortgage brokers and choose to go through independent mortgage advisors and brokers in order to explain their full range of financing options and decide on the best terms for you.
Although this may seem like an unnecessary extra step in the process, this can actually give you access to better deals and save you time trying to figure out which option best fits you.
Who are BM Solutions?
BM Solutions are the Buy to Let company of the Lloyds Banking Group.
Birmingham Midshires started in 1986 by the merger of the Birmingham and Bridgwater and the Midshires Building Societies. These societies started back as early as 1849.
Birmingham Midshires Building Society were taken over by the Halifax. The Halifax itself became a part of HBOS plc when it merged with the Bank of Scotland in 2001.
BM Solution Facts
Portfolio lending to clients with 4 or more mortgaged Buy to Let properties including the new transaction is also available
You can have up to five Buy to Let properties that can be mortgaged with a £3 million lending limit across Lloyds Banking Group
Maximum Loan to Value of 75%
Monthly rental income must cover 125% of the monthly mortgage payment
At least one of the applicants must currently own a property in the UK. Inherited and gifted properties are acceptable
No minimum income requirement however at least one applicant must be in receipt of earned or pension income
Available for first time landlords
Available for student lets and landlords with tenants in receipt of benefits
What Interest rates do BM Solutions offer?
BM Solutions offer a good range of fixed and tracker rates including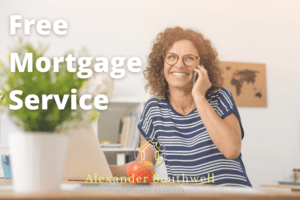 Why should I use a BM Solutions mortgage broker?
When searching for Birmingham Midshires mortgages by yourself, you will only have access to a select number of lenders, who may have higher than usual rates or require certain you to meet certain financial criteria before accepting an application. Furthermore, you run the risk of making a mistake or potentially leaving out critical information on your application, which can lead to it getting delayed or rejected.
Finding you the best BM Solutions mortgages
Our advisers at Alexander Southwell compare a number of different criteria, including interest rates, mortgage fees and your eligibility to find the best deal for you as quickly as possible.
Aside from having years of experience in negotiating the best deals for customers, going through a mortgage broker has a number of advantages.
Mortgage brokers can often find you the best interest rates, whereas if you search by yourself you may overlook a certain bank, or be convinced to take on a higher rate.
What are the mortgage options offered to new Birmingham Midshire mortgage customers?
Our brokers can provide you with access to the latest range of fixed-rate buy-to-let and let-to-buy mortgage deals available for new customers.
They take through the mortgage process and will assess your eligibility for these products and check with alternative lenders to find you the most suitable and cost-effective interest rate options.
Our mortgage experts will evaluate your individual circumstances and provide you with guidance on the products that you are most likely to get approved for.
We have helped numerous homeowners who want to let out their previous residential property and purchase a new one to live in with our let-to-buy mortgages. These products are available on a fixed-rate basis with BM Solutions, providing certainty around repayment costs.
Interest rates for these mortgage products vary significantly and are usually higher for agreements with a higher loan-to-value ratio.
This is because BM Solutions must take a higher risk as a lender when providing financing for a larger percentage of a property's value.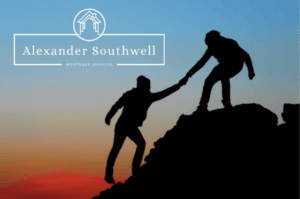 Finding the best product for your circumstances:
Secondly, whether you are looking for a buy to let mortgage or are new to the market, each customer's situation is unique. Different companies have different lending criteria, such as how much of a deposit is required, how many properties you already have in your portfolio or how long is left on your existing mortgage customers.
A mortgage broker will be able to find the most suitable lender for your situation, and in the case of BM Solutions, may be able to negotiate the lending criteria to fit your needs.
Minimising mortgage fees:
Finally, when deciding on a product with BM Solutions, there will be fees you need to consider. These can include early exit fees, valuation fees and transfer fees, among others. A mortgage broker can give you a comprehensive list of the fees that will be required for your chosen BM Solutions product, or fees required by other lenders.
All of these are advantages of having a mortgage broker on your side, which will enable to to make the right decision for you, and if you decide to go forward with BM Solutions our brokers will help you start the process.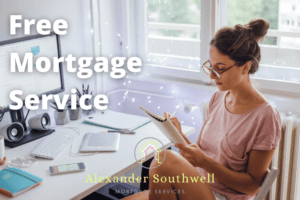 When should I contact a BM Solutions mortgage adviser?
As a general rule, as soon as you are considering taking out a new mortgage or transferring an existing one, you should contact a broker.
This will give you plenty of time to explore all the mortgage options that are available, whether or not you decide on BM Solutions, and make the correct decision after reviewing all the information.
Even if you think it may be too late to find a good deal for you, reaching out to our brokers can ensure you have all the options laid out before you.
If you are already an existing BM Solutions customer, transferring or making changes to your current mortgage may incur fees so it is worth checking the terms of your contract. Alexander Southwell mortgage brokers can help you with the next steps in either case.
What are my options as a new Birmingham Midshire customer?
Birmingham Midshires offer new customers a range of mortgage products including for customers looking at Buy to Let and Let to Buy products.
If you are looking for a Buy to Let agreement, Alexander Southwell mortgage brokers will be able to check whether you are eligible for BM Solutions' range of fixed rate mortgages. This will save you time by allowing you to see which ones you are most likely to be approved for based on your circumstances, before you make a formal application.
Likewise, if you are looking to let out your current property and buy a new one, BM Solutions may be able to offer you finance for this, but this will incur certain fees.
Let to Buy products can have high interest rates depending on the loan to value ratio of the property you want to purchase. Using our relationship with Birmingham Midshires, we can help to find you the best rate for your situation and negotiate on your behalf.
What are my options if I am already an existing BM Solutions customer?
If you are already a customer of BM Solutions, it could be in your best financial interest to stick with them. However, once again, independent mortgage advisors will be able to tell you whether this is the best option for you.
BM Solutions offer mortgage product transfers for existing customers, for example if you would like to extend your current mortgage term. This is usually reserved for customers whose product is coming to the end of its promotional period.
Using a mortgage adviser, you may be able to do a product transfer on your BM Solutions mortgage to a cheaper product while also avoiding early exit fees and arrangement fees from a new product. We will make sure you receive the latest rates with our fee free service.
We recommend you speaking to one of our brokers as soon as you are considering doing this, as being eligible for mortgage transfer products can rely heavily on how close you are to the end of your mortgage contract.
You also might wish to do additional borrowing or consider different remortgage option, your adviser can check out new products across the intermediaries market.
Can I transfer to a residential product with BM Solutions product Mid Term?
We can help you switch products or rates with BM Solutions which will save you both time and money that would have been spent on the remortgaging process.
Unfortunately, BM Solutions no longer offer this option for regulated residential mortgages. However, by reaching out to a mortgage adviser we can still find you lenders on the market that fit your needs.
BM Solutions can also offer top up loans, depending on your eligibility. These types of loans can either be fixed or tracker rates for buy to let mortgages, however let to buy are always fixed rate with Birmingham Midshire.
Extending a BM Solutions mortgage as an older borrower
It's not unusual for buy-to-let landlords to want to extend their mortgage term and continue their property endeavours into retirement. After all, this can be a great solution for some seeking income to top up their pension or retirement savings.
Increasing a buy-to-let mortgage term with a BM Solutions product transfer can be more restrictive if you're an older borrower and you may be charged a higher rate of interest, but it is definitely possible.
Your age, income and the amount of years you have left on your current mortgage agreement can affect Birmingham Midshires decision to approve your extension.
Alexander Southwell BM Solution Mortgage Broker are here to help.
As mortgage advisors, we specialise in finding the best mortgage rates and giving the best mortgage advice across the market, and have a wealth of experience in negotiating and finding deals with BM Solutions as well as other lenders.
We will compare a range of lenders to figure out the right deal for your situation, and decide whether BM Solutions mortgages is a good fit.
If you decide that you would like to apply for a mortgage with Birmingham Midshires, Alexander Southwell are your BM Solutions Broker, our advisers will be with you every step of the way and see your mortgage application through to completion.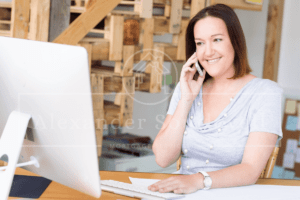 Click here if you need a broker for Accord mortgages.