Getting a mortgage with a CCJ can be tough, especially ifyou have additional adverse, like defaults. If you have a County Court Judgement, it may hinder your mortgage application process, and having several CCJs can make it even more challenging to secure approval.
However, there is hope, as obtaining a mortgage with a CCJ is more feasible than many people assume, albeit it can be difficult.
In recent years, more lenders have started providing mortgages to individuals with adverse credit history. Nevertheless, it is crucial to apply with a mortgage lender who is suitable for your situation since each lender has distinct requirements.
This guide will explore each of the points below in further detail. You can also make an enquiry with a specialist at any time.
What is a CCJ
Getting a mortgage with a ccj
Does the date of my CCJ matter for my mortgage
What is a judgement default and can i still get a mortgage with one.
How long does a CCJ stay on my credit file and effect my credit status?
What is a CCJ?
A County Court Judgement CCJ is a court order made in England, Wales, or Northern Ireland that is registered against you if you fail to make your agreed repayments. If a CCJ is registered it does not mean that you will not be able to get a mortgage, however this is the lender'sdecision.
A satisfied CCJ – one that has been paid off or resolved – is viewed more positively. If you pay the debt in full (including any interest and court fees) within one month of receiving the judgment, you will not have a CCJ recorded against you.
Once a CCJ has been settled, it will disappear from your credit report after six years, and there are many lenders who are willing to offer a mortgage to individuals in this situation. So make sure you meet the payments on your CCJ and other credit agreements
How do I know if I have a CCJ? And Does It Affect My Credit Score?
You can search the Register of Judgments, Orders and Fines online. You'll have to pay a small fee. The Register will show any CCJs you have against you.
Your credit score is comprised of various factors, including missed payments and not being registered on the electoral roll, both of which can significantly impact your score.
A high credit score makes you more appealing to potential lenders, as you are viewed as a reliable and low-risk borrower.
However a low credit score increases the chances of being refused credit. It's a good idea to research the best credit reference agencies and learn about your credit report details before applying for a mortgage.
Getting A Mortgage With A CCJ
If you pay have completed a county court claim form related to a county court judgement within 30 days or successfully disputed it, the CCJ registered may not appear on your credit report. However, any accompanying defaults or actions leading to the CCJ may still be present, unless it was proven to be false.
If you fail to pay within 30 days, obtaining a mortgage becomes more challenging, and the availability of lenders willing to offer you one will decrease, particularly if the CCJ is recent and expensive.
A county court judgement is usually not the only credit problem that could prevent you from getting a mortgage, and it is often accompanied by other credit issues.
A lender may overlook the CCJ, but other factors could still prevent you from being approved. For instance, did the CCJ involve property or money owed to a mortgage provider? Was it due to poor financial management over an extended period?
However, having a steady and proven income, a clear credit history since the county court judgement, and settling or paying off the CCJ increases your chances of being approved.
Although there is a growing number of lenders catering to individuals with CCJs, the most crucial factor in securing a mortgage is how long ago the CCJ occurred.
Does The Date Of My CCJ Matter For A Mortgage?
If your CCJ is older than six years, it will not be visible on your credit report and therefore shouldn't affect your credit rating, which can make it easier to obtain a mortgage.
Generally, a CCJ that is more than three years old is more favorable than one that occurred within the past year.
One mortgage lender may have a different approach to another. When it comes to evaluating CCJs. For example, some lenders may consider only the date when the CCJ was issued, therefore a recently registered CCJ may be an issue. While others may focus on whether or not it was settled and when it was settled.
What Is A 'Judgement Default' And Can I Still Get A Mortgage With One?
If you receive a CCJ notice but do not respond to the claim or attend the hearing, the court can issue a 'judgment in default'.
This means that the court will make a decision without considering any evidence you may have provided and you will be bound by the judgment and payment plan that the court decides.
Failure to comply with the payment plan can result in further consequences such as bailiffs, goods seizure, or an 'earnings order' where your income is directly deducted to repay the debt or you should could potentially set up a payment plan to come straight out of your bank account.
Although it is possible to get a mortgage after receiving a CCJ default, it may be challenging.You may be required to provide a larger deposit, pay higher interest rates, and have a stable income.
It is also essential to have a clean credit record aside from the CCJ default.
How Long Does A CCJ Stay On My Credit File?
Usually, CCJs remain on your credit record for six years, even if you pay them off earlier.
If you believe that the CCJs are erroneous, you can contact the credit reference agency to get the ccj removed
However, if a court has issued the judgment, there is no other method to erase them.
What Type Of Mortgage Can I Apply For?
Your mortgage evaluation will also depend on the type of mortgage you require. If you already possess a property and want to relocate or refinance, then applying for a mortgage with a CCJ may be the simplest scenario.
However, if you're purchasing a new build or are a first-time homebuyer looking for a new mortgage, lenders become less flexible. Some may not accept applicants with CCJs exceeding £1000, and others may require CCJs to be paid off a year ago. Nonetheless, some specialist lenders may still consider you under these circumstances.
Buy-to-let mortgages are next in line and may be the most challenging to secure when you have a CCJ. Lenders may require you to settle your CCJs before applying and may generally demand a substantial deposit.
In some instances, lenders may only lend if your CCJ is more than two years old. Do not be discouraged, though. When the going gets tough, there are specialist lenders available.
Can I Get A Joint Mortgage With A CCJ?
While it is feasible, lenders will evaluate each case separately. They will analyse yours and your partner's income, credit reports, and savings to determine your eligibility.
Having a partner with a strong credit history and no prior debt difficulties may make it easier to secure a joint mortgage, compared to applying alone or with someone who has a County Court Judgment (CCJ) on their credit file.
Can I Get A Mortgage If I've Had Further Financial Difficulties?
Getting a mortgage becomes increasingly difficult with additional credit problems, aside from a CCJ.
The degree of your other credit problems will influence how lenders evaluate your application. Late payments are viewed as less severe by lenders than more severe issues, such as repossession.
Lenders may still consider you for a mortgage even if you have other credit problems, such as bankruptcy, or if you're applying after an IVA. Therefore, don't lose hope in your pursuit of obtaining a mortgage.
Some mortgage advisers specialise in mortgages for poor credit and collaborate with specialised lenders daily. If you're still unsure what to do next, keep in mind that you can speak with a specialist mortgage broker.
Does It Matter How Many CCJs I Have On My Credit Report?
When seeking a CCJ mortgage, understanding how County Court Judgments influence your eligibility is crucial. Lenders evaluate the number of CCJs linked to your name, which can determine your mortgage prospects.
For those with multiple CCJs, a typical requirement may be a minimum deposit of around 25%. Moreover, some mortgage providers prefer these CCJs to be at least a year old. If you've accumulated several CCJs within the last 12 months, expect to need a significant deposit for mortgage consideration.
Be aware of lenders with a "CCJ cap" policy. Such lenders might have a set limit, like two CCJs. Exceeding this limit could lead to application denial. If CCJ mortgages are on your radar, comprehending these nuances is paramount for a successful application.
However, different lenders have different criteria's and some may still consider your application, regardless of how dire your situation may seem.
It's strongly recommended that you review your credit report before applying for a mortgage. By doing so, you can see the specific details of the CCJs, such as the dates, amounts, and the number of CCJs that are registered against your name. As lenders will examine your credit
report, it's a good idea to review it beforehand, any other adverse credit events can also affect your chances of getting a mortgage.
Satisfied CCJ
Just like with any mortgage, lenders have their own set of unique criteria. While some lenders may demand that you satisfy your CCJ before applying for a mortgage, others may not have such a requirement.
If you have already satisfied the CCJ, then you may have a wider range of lenders to choose from, but the date of your satisfied CCJ is significant to these lenders.
If you have not yet satisfied your CCJ, then it's best to seek out lenders who don't consider CCJ settlement as a factor.
You might be uncertain about which lenders to approach, you can speak with a mortgage adviser who will have knowledge about the lenders who are more likely to get your mortgage application approved based on your individual circumstances.
Unsatisfied CCJ
If your CCJ was recorded more than two years ago, it may be possible to secure a mortgage without satisfying your CCJ.
However, if you have a more recent CCJ that remains unsatisfied, obtaining mortgage approval can be challenging.
CCJ Mortgage lenders
There are a number of bad credit mortgage lenders that will help with bad credit mortgages.
It's important to do research on mortgage brokers who are able to help you understand your mortgage options and find the lender that's going to provide you with the right deal that is available for you on the mortgage market.
There are also a number of factors that can affect whether a lender will be willing to accept your application, or which mortgage products.
Specialist CCJ Mortgage Broker
Many Mortgage Brokers, we have a specialist bad credit team. That endeavour to help clients secure affordable adverse credit mortgages with CCJs and other bad credit events.
People with diverse credit histories might benefit more from approaching specialist lenders off the high street.
We, as brokers, can tap into a broad panel of lenders. We're not tied down to any single lender's offerings. Our unbiased stance and open market access position us ideally to secure competitively priced bad credit mortgages, even those with a CCJ.

I Have Paid My CCJ Off. When Will My Credit File Be Updated?
Once you have repaid a debt, the creditor should issue a letter acknowledging that the debt has been settled and notify the court to update the public record.
Please note that this process may take several weeks to complete. If the CCJ still appears as "unsatisfied" after this time, it is advisable to contact the court for assistance (keep the judgment details ready).
By paying a small fee, you can obtain a certificate of satisfaction that can be presented to potential lenders while you rectify your credit report information. When applying for any CCJ mortgages this will 100% help.
It is crucial to maintain evidence of payments made to the creditor in case they fail to inform the court of the payment. If payment was made by standing order, use bank statements as proof.
In order to obtain your report, click on the below link to get a 30 day free trial with CheckMyFile and download your report, after the free 30 day trial they will charge £14.99 per month & this subscription can be cancelled anytime.
Provide us with a credit report today, and uncover the issues that could be affecting your credit file! CLICK HERE to access your free credit report with the four top credit agencies all in one report!
The service promoted here is not part of The Openwork Partnership offering. The Openwork Partnership Limited accept no responsibility for this aspect of our business. We will receive commission should you proceed with the referral. 
How Much Deposit Will I Need?
Lenders are more inclined to offer favourable terms when your if you have a bigger deposit, as the risk is lower when you provide a larger-than-average deposit as you'll have a high loan to value.
If you possess a small deposit and a CCJ, lenders will normal need to be perceived as a high-risk borrower. For instance, if you have a 5% deposit, your CCJ must be at least three years old to obtain a mortgage.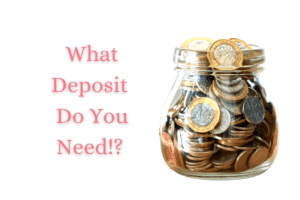 However, with a 25% deposit, you may qualify for a mortgage even if your CCJ was registered within the last year. If your deposit exceeds 25%, you will have a wider range of mortgage options available to you and a greater loan to value ratio.
Can I Remortgage With a CCJ?
Certainly, remortgaging can be simpler than going through a complete mortgage application process.
However, if you have poor credit, obtaining the most favourable rates and offers may be more difficult than it is for others.
To avoid rejection and potentially save a significant amount over the duration of your mortgage, it's recommended that you compare mortgages from a wide range of lenders, not just high street lenders.
Can I Repair My Credit Score?
To repair your credit score in the UK, follow these proactive steps:
1. Obtain a copy of your credit report from one of the three major credit reference agencies in the UK: Experian, Equifax, or TransUnion.
This allows you to assess your current credit status and pinpoint areas needing improvement.
2. If you find any errors or omissions in your report, reach out to the respective agency for correction.
3. Register on the electoral roll at your current address; it can boost your credit score.
4. Think about consolidating any outstanding debts or loans. This can make your repayments more manageable and enhance your credit utilisation ratio.
5. Always pay your bills promptly. Missed or delayed payments can drastically lower your credit score. To ensure timely payments, set up direct debits for regular expenses like utilities and credit card bills. This helps maintain your financial health and avoids late payment fees.
It is advisable to close any old credit accounts that you no longer use.
Having numerous open accounts can have an adverse effect on your credit score, and therefore, shutting down inactive accounts may aid in boosting your score.
Finally, it's worth noting that repairing your credit score is often a gradual process that requires patience and persistence. However, by taking these steps and maintaining good financial habits, you can improve your credit score over time and put yourself in a stronger financial position.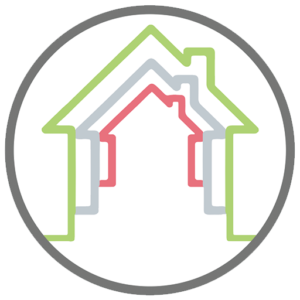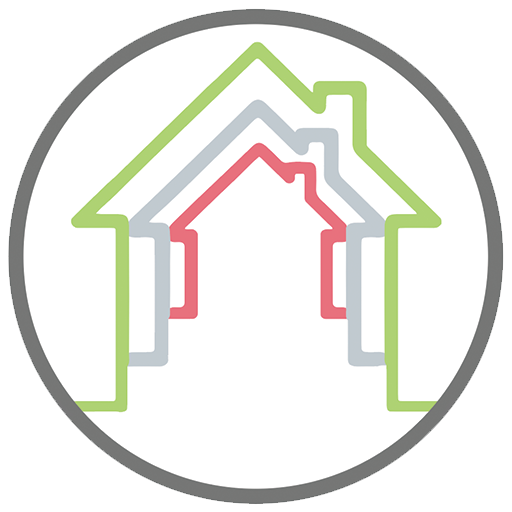 /Read More about getting a mortgage with bad credit here

/Read More about getting a mortgage after payday loans here
Think carefully before securing other debts against your home. Your home may be repossessed if you do not keep up repayments on your mortgage.
Some Buy to Let mortgages are not regulated by the Financial Conduct Authority.
This article is for guidance purposes only and does not constitute advice. 
Approved by The Openwork Partnership on 11-08-2023