Joint Borrower Sole Proprietor Mortgage – JBSP
Joint Borrower, Sole Proprietor is a type of mortgage where not all parties to the mortgage are legal owners of the property.
For example, if there are two borrowers in the scenario both will be mortgage borrowers, but only one will be named on the title.
The idea is to allow another party to join the mortgage so that their income can be used when assessing the case.
This is a way for parents, guardians, friends or family to support would-be first time buyers with the affordability challenge posed by getting onto the property ladder.
It's a fantastic way for another parties such as guardians, parents or friends to support a first time buyer with their affordability challenges when attempting to get a mortgage.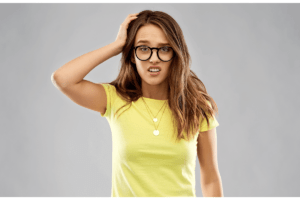 What is a joint borrower, sole proprietor mortgage?
Joint borrower, sole proprietor mortgages are aimed at helping families on the property ladder.
This allows multiple people to make payments on mortgage debt while a lone applicant owns the property and is named on the deeds.
These mortgages can be a much-needed solution for first-time buyers who have found it difficult to qualify for approval alone.
However, the criteria for mortgage approval does differ from each lender. The mortgage option can be used in a range of different circumstances, including: combining incomes but keeping sole ownership of the property.
The option could be used to reduce the need to save a large deposit. An additional income on an application can be applied to the mortgage of a family member who has no credit history or an unfavourable one….
Stamp duty implications
Stamp duty abolished for first-time buyers who are buying a home of up to £300,000. The Chancellor of the Exchequer announced that stamp duty would be abolished in 2017. This means that money put by for stamp duty can be added to a deposit. If you are on a joint mortgage, sole proprietor deal and have never owned a freehold or have a leasehold interest in a residential property in the UK or abroad, no. However, you can save more than £5,000 if you are a buyer …
What's the difference between a joint mortgage and a JBSP mortgage?
Both parties are liable for the mortgage payments so if one is unable to pay, the other must cover. With a JBSP mortgage, the parent will be able to avoid a 3% stamp duty surcharge.
With the JPSB only the son or daughter's name will be on the property's deeds. This is because the parent's name is listed on the deed of the home, but the child is not on the deeds of the property. It is true joint mortgages allow parents, children and partners to club together to get a mortgage. For a joint mortgage, you have no legal claim to the property, and only the child has a right to the deed….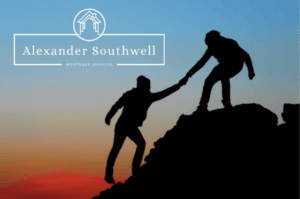 Joint borrower sole proprietor mortgage lenders
JBSP mortgages are still a pretty niche product and are only offered by a limited number of lenders, mostly smaller building societies.
As yet, many lenders are not (as yet) that many lenders offer such products. Older parents may find it harder to get approval from a lender.
Lenders in this market are sometimes strict on their age criteria for those supporting the home buyer. This may change over time, but choice is currently quite limited.
It's a good idea to speak to a mortgage broker, who can look at the whole market to find the best deal for you.
Pros and cons of a joint borrower sole proprietor mortgage
Joint borrower sole proprietor mortgages can be a total lifesaver if you're struggling to get a mortgage.
To help you work out whether they're right for you, here are the main pros and cons.
Pros:
Independence: 
Because your parent or family member won't legally own any of the property, you'll be able to do what you want with it instead of having to make decisions with them.
Stamp duty: 
Your parent or family member won't have to pay any stamp duty (a tax that's charged on property purchases) if you get a joint borrower sole proprietor mortgage as they won't own any of the property.
Cons:
Profits: 
Even though your family member is helping to pay for the property, they won't get any of the money if you sell it (although depending on how you look at it, this might actually be a good thing!).
Disagreements: 
Money can cause arguments and put a strain on family relationships. Make sure whoever helps you with the purchase, you both have each others trust 100%.
Commitment: 
If you argue and your family member decides they don't want to contribute towards your property anymore, it could be hard for them to get out of it & also have to pay certain legal & mortgage fees to be able to do so.
Responsibility: 
If either one of you stops paying your share of the mortgage repayments, the other one will be responsible as they are a legal owner.
How to get a joint borrower sole proprietor mortgage
Joint borrower sole proprietor mortgages are very niche mortgages, which means they're not offered by that many lenders.
Even the lenders that do offer them will all have different rules about who qualifies. This is why speaking with one of our brokers would be so beneficial.

JSBP – Joint Borrower Sole Proprietor mortgage FAQS
When I help my son/daughter with a JBSP mortgage, do I have to pay a second charge stamp duty?
The person that is supporting the purchase will not have to pay the 3% second charge stamp duty fee when helping their son/daughter buy a property with a JBSP mortgage because they hold no legal ownership over the property.
How does my joint borrower remove themselves from the JBSP mortgage?
Ending a JBSP mortgage becomes inevitable for some people because of a relationship breakdown. It can be difficult for the non-legal owner to have their name removed from the mortgage agreement without a deed of release.
This would only be granted on the basis that you, the homeowner, can afford to repay the mortgage on your own, without your supporter/parent's financial help.
Many people who take out a JBSP mortgage, remortgage after a few years to an agreement without their supporter / parent's help, alleviating the legal responsibility of any mortgage repayments from them.
Another option is to sell the property.
What happens if the legal owner dies?
In the event that the legal owner passes away before the end of the mortgage term, the executors of the legal owner are responsible for putting the property up for sale, with the intention of settling the mortgage from the proceeds.
Until the property is sold, the non-legal owner is legally obligated to pay the JBSP mortgage.
Use an independent no fee mortgage broker
How long it takes to get your mortgage will depend on if you have a broker or not.
Mortgages don't need to be slow and in fact, a broker will speed the whole process up as they will communicate with all the different parties.
Once the lender has been chosen, your broker will also know what documents and information will be needed and will be able to submit this with the application. This can shorten the process to mortgage offer by as much as 2 weeks.
So, how do I get a mortgage?
Alexander Southwell would love to help you.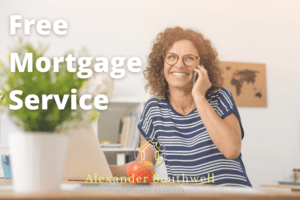 Related Mortgage Guides