Do Key Workers Get Priority Housing?
To make life a little easier for key workers, the government has started several affordable housing schemes to help purchasing accommodation realistic.
Some schemes are based on your local authority, if you work for the NHS, as a teacher, in the police force or other critical public services, certain homes will be available to you.
In the guide we explain what affordable homes schemes are available for clients looking to buy their first home and put down roots.
In London Key workers are unable to afford most of the capital's homes sold on the open market. The median average price of a flat in London is £427,000 – more than 12 times the annual wage for a teacher and more than 13 times a nurse's salary.
The rest of the country is not as extreme as the London property market but many service personnel across the country are still struggling & housing costs have driven many to give up trying to purchase their own home.
Key Workers – Who are they?
Key workers holds an important job role as a lynchpin of their local – and wider – community.
This includes emergency services and local NHS staff, teachers, law enforcers, social workers, firefighters, or defence staff. Some job roles within these categories can take advantage of the specialist mortgages.
Others may not be eligible, or may only meet eligibility criteria in certain circumstances.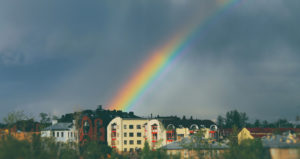 What Are Key Worker Mortgages?
Some mortgage providers offer special rates or schemes for key workers. This is to help them get onto the property ladder, put down roots and to secure their future as a homeowner.
The aim is to provide stability for those who work hard to develop, protect, and improve their communities. Only one applicant on the mortgage application needs to be a job type to take advantage of the affordable housing deals available.
Current affordable housing Property Schemes
What you're able to get will depend on your location, job role, and the property scheme you're buying property with.
Lending requirements, eligibility, and schemes all vary between providers and local authorities. There are three main types of key worker schemes you could access: First Homes Scheme, Help to Buy, and shared ownership plans.
Key Workers Shared Ownership
Shared ownership is different from Help To Buy & all the other different affordable housing schemes.
Shared ownership means you buy a percentage of the house and pay rent on the rest. This reduces your monthly rent to help you save money to pay off the rest of the property.
You can buy additional percentage shares of the property over time until you own 100% of the house and no longer pay rent.
When it's time to sell your home, you'll benefit from any price increase on the value of the percentage you own. The local authority or council will also benefit from price increases on their share of the property.
Help to Buy for Defence Staff
Ministry of Defence employees can take advantage of additional deals to combine with Help to Buy shared equity, shared ownership, and ISA schemes.
If you, or your partner, work for the Ministry of Defence, you may be eligible for special deals as part of the Government's Forces Help to Buy scheme.
Defence personnel may be able to apply for a loan up to £25,000 – or 50% of their annual salary – towards a deposit and home purchase fees.
First Homes Scheme For Key Workers
Under the new affordable housing First Homes scheme, a portion of new homes being built will be sold to first-time buyers who meet the eligibility criteria.
They will be sold at a minimum discount of 30% of the open market price, although in some cases that discount could rise to 40% or even 50%.
When the property comes to be sold again, the same discount will be passed on to the next buyer, who must also be purchasing their first property and meet the other eligibility criteria, to ensure the homes will always be available to the local community at below market value.
Prices for the first sale are capped at £250,000, rising to £420,000 in Greater London, after the discount has been applied.
Several national and regional lenders, including big names such as Halifax and Nationwide, have agreed to provide 95% mortgages on properties being purchased under the scheme.
Government Help to Buy for Key Workers
Help To Buy is a popular shared equity Government scheme available to first-time buyers and key workers purchasing eligible new build properties.
Home buyers can take advantage of an equity loan from the Government, up to 15% of the total house price in Scotland, 20% in England and Wales, and 40% within London boroughs.
You need only a minimum 5% deposit, and the rest of the sale price comes from a Help to Buy mortgage.
Finally: Where to Find a Key Workers Mortgage
Now you know where to look for property schemes, it's time to consider your mortgage application options, too.
Key workers that are ready to buy a house, it's time to speak to an independent mortgage adviser before you do anything else. Our experts are highly experienced in finding key workers the best deals.
They have access to whole of market deals. These include ones you might not be able to find yourself.
Speak to an adviser today about the key workers mortgage options: call on 03300 432428 or fill out a contact form for a callback

Related Mortgage Guides