Getting a survey is one of the most important things you can do when you are going to buy a property. But what type of house survey do I need?
What is a survey?
A survey is an assessment of a property's condition. There are various types of survey, from mortgage valuation house surveys to a building survey, each with their own benefits, and they are organised by level. The higher the level, the more in depth the survey is.
If it reveals any problems, it puts you in a position to ask the seller to fix them before you proceed with the purchase.
Alternatively, you may choose to renegotiate the final sale price to account for the cost of fixing them yourself. You may opt to pull out entirely.
House surveys are carried out by surveyors. In some circumstances it might be required for yourself to use a surveyor accredited by RICS (Royal Institution of Chartered Surveyors) as you know they'll have expert training and are up to date with any changes in the industry.
In England, Wales and Northern Ireland you would get a survey when you're a buyer considering a property.
Different types Of House Survey
There are 3 main different types of survey, but which type of survey is suited to your circumstances?
A condition report, a homebuyer report and a building survey.
Condition Report (Level 1 Survey)
A condition report is the most basic type of survey when it comes to home surveys and is suitable for fairly new, standard conventional properties in pretty good condition. The report provides an overview of the property's condition such as any risks, urgent defects or potential legal issues such as access rights.
Homebuyer Report (Level 2 Survey)
Also known as a home condition survey by RPSA, this is the most commonly requested survey and is generally sufficient for standard build properties which are in a reasonable condition.
The homebuyer report includes all facets of the condition report plus guidance on maintenance and repair work which should be carried out. They tend to provide this information as a traffic light system for the severity of work.
The homebuyer report will also highlight defects that may have an impact at a later date.
Full Structural Survey / Building Survey (Level 3 Survey)
Also referred to as a level 3 building survey, a full structural survey is the most comprehensive type of survey you can get.
This type of survey is generally needed for larger, older properties (50 years plus). Also for those with an unusual layout or strange building materials such as a timber frame or thatched roof.
You would also want to undertake a full structural survey for properties in a bad state of repair or those which have been significantly altered already or which you wish to make significant structural changes to.
Similarly, if you intend to do building work to the property, a Building Survey is probably the one you will need.
Other Type Of Survey
Mortgage Valuation
A valuation survey doesn't officially count as a survey – it's an assessment by your mortgage lender. They send a valuation specialist to find out the value of the property.
This is to see if it's worth the money you're going to pay, and it provides the lender with peace of mind.
These valuations can vary from 'drive by' to a more indepth inspection of the property.
The valuer is only concerned with problems that might affect the protection of the mortgage lender's loan. If they do put a condition of the property then certain work might have to be carried out before buying a house.
The lender simply needs to know that they can recoup their loan if they needed to.
This type of survey, a snagging survey identifies defects with a new-build home, covering everything from small cosmetic issues to structural problems.
The report can be given to your developer before you move into the property so you can get any repairs and maintenance sorted as quickly as possible under your 10 year developer warranty.
How to Find a Surveyor
House surveyors range from local one-man bands to much larger companies.
No matter who you use, you should check they're registered with a trade association such as RICS.
To find chartered surveyors RICS-accredited surveyor, visit www.ricsfirms.com
To find a Sava-registered surveyor, visit sava.co.uk
Some homebuyers also find surveyors through local listings, personal recommendations from friends & family or comparison websites.
What to do if your survey uncovers problems with the property
If you are buying a home and decide to get survey report, it will nearly always find some issues.
If possible, accompany your surveyor during the visit. You may get more information this way and better understand the points in the report.
Find out from your seller whether the problems identified are covered by a guarantee.
If not, your surveyor should be able to give you an idea of how costly it would be to fix.
For significant works, you could ask a builder to provide you with a quote.
Use these estimates to negotiate with your seller on price or ask that they have the problems resolved before you complete on the sale.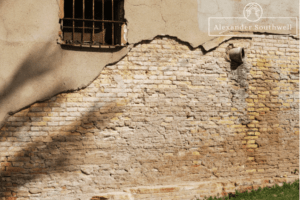 Frequently Asked Questions – Residential Property Surveys
How long does a house survey take?
The amount of time a house survey takes depends on the level of survey you choose and of course, the size of the property.
A level-one survey might take less than an hour to complete.
A level-two homebuyer report could take up to four hours.
The amount of time a full structural (level-three) building survey takes varies considerably. This depends on the type of property you're buying, with some taking as long as a full day.
What is not included in the survey?
A survey is obviously very comprehensive. The RICS Surveyors will not cover every single issue there may be with the property.
Whilst any damp proofing, insulation and drainage is assessed, it is important to note that drains are not tested. A surveyor also does not test the electrical system for a property.
However, if you have concerns about the condition of the electrics you can get a separate electrical report to cover this at your own cost.
A surveyor will also not assess any inaccessible areas of the property. For instance, looking behind furniture should be fine but they are unlikely to access the roof directly unless this has been specifically requested.
Your conveyancer will also need to undertake local & environmental searches as the wider issues considered by these searches are not included in the structural survey.
As noted above, the survey does not automatically include a valuation of the property unless requested.
Even then, your mortgage lender will still wish to undertake a separate mortgage valuation survey for all home buyers before they approve your mortgage.
Do I Actually Have To Have a Survey To Buy A Property?
But having a survey done could actually save you money. Not to mention a lot of stress. If it uncovers an issue with the structure of the property.
If you're buying a new build property, you should get a 10-year warranty from the builder which largely negates the need for a home-buyer's survey.
For any other property, a survey can prove highly valuable.
Bear in mind that, if you are buying with a mortgage, the lender will carry out a valuation of the property (which some lenders ask you to pay for).
This is not the same as a survey.
The purpose of a valuation is to demonstrate to the lender that the property is worth the sale price before it gives you the green light for the mortgage.
What survey would I need in Scotland?
Before a sale can occur the seller must get a home report.
'The purchaser would then access the information in the house package which will contain the survey results and a fully assessed energy performance certificate and a questionnaire on the property.
The buyer doesn't pay to hire a surveyor as the vendor is required to provide this info to purchasers.
Usually Home Reports will cost between £250 and £750.
The costs will vary depending on the size of your home and the surveyors that you decide to use. Make sure you compare surveyors to get a competitive price.
House Survey Costs
The cost of your survey will depend on the location, size and type of the property. Different surveyors will charge different amounts, so it is a good idea to get a few quotes.
An average price for the reports:
Market Valuation / Mortgage Report – £0 – £300
Survey Level 1 – £400 – £950
Survey Level 2 – £450 – £1000
Level 3 – £600 – £1500
Snagging Report – £300 – £500
Electrical Report – £200 – £300
Check Out our other Mortgage Guide For – 2 Year Fixed Vs 5 Year Fixed

Check Out our other Mortgage Guide For – Different Type Of Mortgage Products