House Prices Drop in 2023
What This Means for First-Time Buyers and Mortgage Rates
2023 has ushered in a surprising shift in the housing market.
One that hasn't been observed for more than a decade: the decline of house prices.
This year, as per various market analyses, we witnessed a significant drop in house prices.
While this might sound like an alarm for homeowners, it can be a golden opportunity for many, especially first-time buyers.
A Dive into the 2023 Housing Market
Before we delve into the implications of this trend, let's understand the magnitude.
As pointed out earlier this year, house prices fell 3.1% on an annual basis in March. March 2023, in particular, registered the most significant fall since July 2009.
This put the average house price in the UK at £257,122. (Stated on ONS data)
Several factors are contributing to this decline.
The cost-of-living crisis, high inflation, and the UK's ongoing issues with building new homes all play a part.
While house prices are decreasing, other economic challenges remain, making the whole scenario a mixed bag for potential homeowners.
Regional Variations in House Prices: A Closer Look
One of the most intriguing aspects of the 2023 housing market is the regional variations in house prices.
While the overarching theme has been a decline across the board, when we zoom into specific regions, the story takes on added layers of complexity.
To understand the market better, it's essential to know that property prices don't behave uniformly across all areas.
Regional economies, local demand and supply, infrastructure developments, and socio-political factors often shape the market dynamics at a micro-level. And 2023 has been no exception.
According to the Nationwide Building Society, all four nations within the UK experienced a dip in house prices during the initial three months of 2023. But the magnitude of these declines varied:
– Northern Ireland: Here, house prices reduced by 1.3%.
Given its unique socio-political environment and economic factors, the decline, while evident, was not as sharp as in some other regions.
– Wales: With a 1.7% drop, Wales showed a moderate dip.
Various local factors, including potential changes in local governance, infrastructure projects, and regional economic policies, might have played a role.
– England: England registered a 1.9% fall in house prices.
However, within England, regional variations were evident. East Anglia, for instance, stood out as the region with the most significant decline. Historically, East Anglia has seen periods of rapid growth in house prices, and this recent drop could be a market correction or a reflection of broader economic factors specific to the region.
– Scotland: The most notable decline was in Scotland, with a 2.3% reduction.
Scotland's housing market, influenced by both its unique cultural heritage and evolving political landscape, has always shown a certain level of distinctiveness compared to the rest of the UK.
This bigger drop might indicate more pronounced economic challenges or perhaps a more significant market correction after periods of growth.
These regional variations are crucial for potential buyers and investors to understand.
While the general theme is a decrease in house prices, regional data can guide decisions about where to invest or buy.
For a first-time buyer, understanding these nuances might mean the difference between securing a property in a region with potential for growth versus one that might remain stagnant or see further declines.
It reiterates the importance of not just looking at national trends but drilling down to regional and even local data to make informed decisions.
The First-Time Buyer's Perspective
For first-time buyers, this decrease is more than just a statistic; it's an invitation.
The drop signifies a slightly more accessible market, making the dream of owning a home a closer reality.
However, it's essential to note that even with the drop, average house prices remain relatively high. Affordability is still a significant concern.
But, when house prices drop, other doors open. Sellers, now more than ever, are becoming realistic.
They are more open to negotiation and, in many cases, have to compromise to make the sale. For a first-time buyer, this means not only a reduced price but also the possibility of better terms.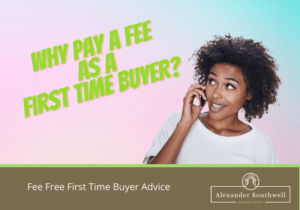 The Influence of Mortgage Rates
Mortgage rates are a critical element in the buying decision.
With the current economic environment, there's heightened attention to interest rates.
If they're expected to rise, securing a fixed-rate mortgage swiftly might be the way forward.
On the other hand, if a drop is anticipated, a variable rate mortgage might offer savings in the short term.
Given that "house prices drop in 2023" has become a keyword in market discussions, it's essential to watch mortgage trends closely.
They can greatly influence a buyer's ability to enter the market and secure a home at a reasonable rate.
Rising Interest Rates
While predicting the future with certainty is challenging, recent increases in the UK's base interest rate have led to concerns about a potential market downturn.
Following the debated September 2022 mini-budget, several mortgage lenders adjusted their offers, elevating mortgage costs universally.
With the Bank of England's decision to lift the base interest rate to 5.25%, we might see these impacts intensifying, possibly leading to diminished interest from prospective buyers and a decline in house prices.
Other elements, such as the cost of living crisis, also play a role in tempering the robust growth observed in the past few years.
The unprecedented surge in costs for essentials like petrol and energy, combined with escalating consumer price inflation and tax increments, has left many households with tighter budgets, making house purchases more challenging.
Despite the consistent annual growth in house prices, there's now a noticeable monthly decline.
If the appetite for homes wanes and people can only muster smaller down payments, we might see a steeper drop in the growth rate of house prices.
However, it's essential to note that the demand for property still generally surpasses the available supply in numerous UK regions.
With mortgage rates on the decline, potential buyers are being enticed back into the market.
This robust demand may soften the impact, indicating a potential dip in house prices rather than a full-blown crash.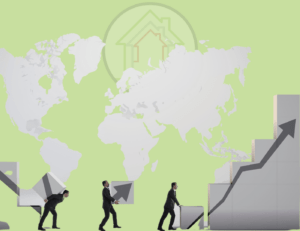 Navigating the Market in 2023
While the drop in house average prices offers some advantages, it's crucial to approach this market with a strategy. Here are a few steps to consider:
1. Stay Informed:
The fluctuating nature of the property market means potential buyers should remain vigilant. Keeping an eye on economic conditions and how they correlate with house prices will be key.
2. Seek Expert Advice:
As mentioned, Whether you're a first-time buyer, looking to refinance, or are unclear of your options, advisers are here to help you find the right deal.
Don't hesitate to lean on their expertise. Whether it is discussing mortgage rates or house price growth it is always worth a discussion with a mortgage broker.
3. Look Beyond the Average UK House Price:
While price is a dominant factor, also consider other elements such as the property's location, future growth prospects, and the community's quality.
4. Negotiation is Key:
Remember, sellers are more open to compromise. Don't be afraid to negotiate terms, conditions, and prices. Sometimes vendors are aware of house price predictions and they are expecting buyers to potentially offer below asking price.
5. Future-Proof Your Decision:
If you're leaning towards buying, think long-term. Considering the future trajectory of the economy, the community, and your personal growth can help in making a wise decision.
In Conclusion
"House prices drop in 2023" is not just a headline but a significant market shift.
While it presents challenges for some, for many, especially first-time buyers, it's an opportunity waiting to be seized.
With the right strategy, up-to-date knowledge, and expert advice, this could be the year to make a pivotal move in the housing market.
Whether it's to buy that dream home or secure a mortgage at an attractive rate, 2023 might just be the year to do it.