With the recent interest rate hikes by the Bank of England up to 3%, we look at a snapshot of the best type of rates available on the market in 2023 for fixed and tracker mortgage products to see how they compare.
Fixed rates have always been the go to products but with rates rising, we are seeing more clients choosing to gamble with tracker mortgages.
Why are interest rates increasing?
If inflation is above the BOE's target rate of 2% then it will look to raise interest rates to try and bring inflation back under control as soon as possible.
Since December 2021 the Bank of England have been steadily increasing the base rate and now this has increased to its highest level since 2008.
It is now the beginning of 2023 inflation is still high, making more interest rate rises highly likely.
This has serious implications for the mortgage market. This means higher mortgage rates.
Fixed Rate Mortgage
A fixed rate mortgage is a type of mortgage where the interest rate on your mortgage stays the same, for the duration of your deal. They can be a useful way to manage your money, as you'll have a good idea about what you're going to pay each month.
You'll see them advertised as 'two-year fixed rate mortgages' or 'five-year fixed rate mortgages', for example, along with the interest rate charged for that period.
When this period ends, you'll move onto a standard variable rate (SVR), unless you remortgage. The SVR is likely to be significantly higher than your fixed rate, which can lead to a big increase in your monthly repayments.
Pro's of a fixed rate deal
You know exactly how much your mortgage repayments will be for the length of your fixed term
Your mortgage interest rate cannot go up during your fixed term
Con's of a fixed rate deal
Fixed rate deals are usually slightly higher than variable rate mortgages.
If interest rates fall, you won't benefit.
Watch out for
Early repayment charges if you want to leave the deal early, you're usually tied in for the length of the fix.
The end of the fixed period – you should look for a new mortgage deal two to three months before it ends. If you don't, you'll be moved automatically onto your lender's standard variable rate, which is usually considerably higher than the fixed rate and base rate.
How long should I fix my mortgage for – 2, 5 or 10 years?
If we assume that you're going to go ahead and fix your mortgage, then the next question is: for how long should I take a fixed rate mortgage?
You'll normally be choosing between a 2 or 5-year initial fixed term. But your lender might also offer you a 3, 7, 10 or even 15-year fixed period. So, how do you decide?
The main thing you'll need to ask yourself is, how long do you need the certainty for? This is likely to depend on a number of things, so make sure you take all life events into consideration.
Tracker Mortgages
As a tracker mortgage typically goes up and down in line with the BOE base rate, mortgage borrowers with this type of deal would of benefitted from the small interest rate cuts in 2020.
Tracker mortgages are quickly becoming the cheapest deals on the UK's mortgage market as our brokers maintain fixed rates mortgages at more than five percent in reaction to the high Bank of England interest rates.
Building societies are now (December 2022) offering rates as low as 3.39% percent for buyers in a sign of the mortgage market settling and in preparation for fixed rate mortgages to also come down.
Fixed rates could fall further still, but there is no clear answer as to how quickly that may be.
Borrowers may feel they have to be patient for a little while longer before they commit to a new fixed mortgage, this is why we believe a lot of clients are opting for a tracker mortgage over a fixed rate mortgage.
Pro's of a tracker mortgage
You could pay a cheaper rate than fixed rate products, especially if the base rate falls or stays the same
They're pretty transparent, only changing when the central bank cuts or raises interest rates, and only rise or fall by the same proportion when the base rate changes.
Quite a lot of tracker mortgages do not have a early repayment charge, therefore if you wish to change deal because interest rates go up or if you come into some money, you can always look for alternative mortgage deals.
Con's of a tracker mortgage
Your monthly mortgage payments could increase and generally fluctuate throughout your term with base rate adjustments
If mortgage rates begin rising more quickly than you expected and want to switch mortgage products, you could face an early exit fee if you choose to change your mortgage before the fixed-term period ends.
Some tracker mortgages have a 'collar' or a rate which they won't fall below even if the central bank cuts interest rates that far, this means you might not benefit from prolonged base rate cuts.
A tracker mortgage can offer some of the best interest rates on the market but you need to be sure you will be able to afford your monthly repayments should interest rates go up. Be aware of political and economic activity happening in the UK and how it can effect this type of mortgage. and mortgage rates moving forward into 2023.
How does a Tracker Mortgage differ to other Variable Mortgages?
Although a tracker mortgage is a type of variable mortgage, it is different because it tracks the Bank of England Base Rate specifically for a fixed term, whereas, other variable mortgages are usually set at the lender's own Standard Variable Rate and are, therefore, potentially more volatile.
Can I get a tracker mortgage for a buy-to-let property?
Yes. Your ability to meet your chosen lender's buy-to-let mortgage criteria will determine whether you'll get approved but mortgage lenders in the UK do provide buy to let mortgages on fixed rate mortgages, variable, and tracker deals.
Furthermore, a tracker mortgage usually has little or no early repayment fees, so if you want the freedom to be able to overpay your mortgage or repay early, this type of agreement could make sense if this is your strategy for your property portfolio.
Are interest rates going to rise again in 2023 and beyond?
Nobody knows for sure if interest rates will continue to rise in the UK, but many economists believe that they must go up further at some point to keep inflation down.
The BOE uses a number of economic indicators when deciding whether rates will continue to rise or to be cut. So understanding these might help you make the decision with which mortgage rate to choose moving forward.
Is inflation still rising and above the official targets?
Unemployment is increasing
UK economic growth forecasts
With the base rate rising to 3%, with Russia's invasion of Ukraine, energy price volatility and political change in the UK which was exacerbated recently by the recent mini-budget in Autumn 2022, many mortgage lenders will be anticipating further rate hikes.
How often does the base rate change?
The Bank of England's base rate can technically change up to 8 times a year but this has never happened. The Bank of England has a group called the MPC (Monetary policy Committee) and they meet 8 times each year to discuss and then vote on changes to the base rate.
What to do next
If you want to find out more about a Tracker Mortgage and how they work, feel free to get in touch with our brilliant team. If you want to discuss your other mortgage options, that's completely fine too!
With a potential rate rise early 2023 coming the biggest piece of advice we can give is not stay on the variable rates and take action, save your remortgage date and contact a broker 6 months prior to it ending.
2023 could be very tough for many people. Most borrowers financial circumstances are going to be squeezed with energy prices and the overall cost of living continuing to rise.
Check Out our other expert articles
-Mortgage Fixed Rate Ends In 2023 – What should you do?
Speak with a tracker mortgage expert today
If you're unsure what kind of product is best for you, having a conversation with one of our trusted mortgage advisers will give you the peace of mind that you're making the right decision.
If you've read our tracker mortgages article and think it could be a good option for you, then call us on 03300 432 428 or make an enquiry.
Our mortgage broker work with a large panel of mortgage lenders from across the market, meaning that they often have access to deals that aren't available to the public.
They'll also do the running around for you, by contacting the lender, making sure the current deal you are getting is right for you, so you can relax while your mortgage is being handled professionally.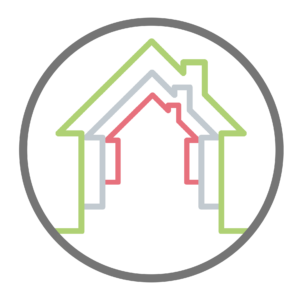 YOUR HOME MAY BE REPOSSESSED IF YOU DO NOT KEEP UP REPAYMENTS ON YOUR MORTGAGE.
Approved by The Openwork Partnership on 27/02/2023