How long does a mortgage application take?
Buying a property can be an exciting and daunting task. It's important to know the process in which you will go through when applying for a mortgage before making any commitments.
One of the questions that many people ask is "How long does it take to get a mortgage?" The answer varies depending on what kind of loan you are looking for, but typically it takes anywhere between one week to two months.
In this blog post, we'll discuss how long does the mortgage application take? The intention of this guide is to make sure you as a first time buyer or home mover have an idea of how long each step takes.
We hope you feel more confident about buying your first home and have a better understanding of the mortgage application timeline.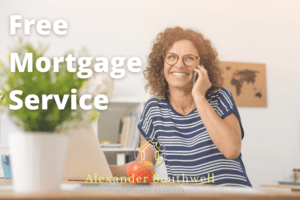 Decision In Principle Stage
Simply put, an Agreement in Principle, sometimes written just as AIP and also referred to as a or decision in principle or mortgage in principle, is a written estimate from the lender outlining how much you can borrow from them.
Our Mortgage broker will go through you situation and take some details from you to see what you can afford.
They will then supply you with an AIP which outlines how much you will be able to borrow meaning that you can start looking for your next home.
Some estate agents or sellers will like to know that you have an agreement in principle before you view or put an offer in on a property as it gives them the peace of mind that you are able to afford it and this won't affect the sale later on down the line as you get closer to exchange of contracts.
It isn't a mortgage offer though.
Once you've found the property you want to buy and have had an offer accepted you will still need to make a full application for the mortgage.
Our Mortgage Advisers at Alexander Southwell will use the information that you already provided to supply the AIP for the full application, as long as the details are still correct.
An AIP doesn't guarantee that you would be accepted to borrow that amount.
If you have had a change in circumstances, for example you now have a smaller deposit or you have changed jobs this could affect your full application.
How long does a mortgage agreement in principle last?
Typically, when you get a mortgage agreement in principle will be valid for anywhere between 30 to 90 days in total. After that, the agreement in principle will usually expire, but you can always re-apply (even to the same lender).
One thing to bear in mind is even though you have got an mortgage in principle with one lender, this doesn't have to be the lender you use to get a mortgage.
When you apply for a mortgage your mortgage broker should re-assess the market before mortgage application submission.
How long does it take to get a mortgage?
It is important to know how long it takes from submitting the mortgage application to getting a mortgage offer.
The whole process can vary depending on a few factors- such as your credit score, income verification and deposit payment amount & source.
In general, conventional mortgages are processed in average of around 20 days.
The mortgage application is usually a continuation of the agreement in principle.
Therefore you now need this to be progressed into a full mortgage app, this is known as the mortgage application process.
The lender will require your latest 3 months payslips, last 3 months bank statements and will also need to see your passport and/or driving license.
The submission of a mortgage application should take no longer than 24 hours based on the assumption that you already have all the documents such as bank statements together ready for the lender.
There are a number of factors that can delay it but how long it takes can also be down to you as well as the lender.
If you're worried about how long it takes to do the mortgage application process and want to speed up your mortgage process as much as possible, then use a mortgage broker to get mortgage advice and make sure you gather your documents together asap.
What happens after mortgage application is submitted?
Once your mortgage application has been submitted it is possible the lender may ask for further information. Once all further documents and information have been received the lender will instruct the surveyor.
How long does a mortgage property valuation take?
It takes 3-14 days from mortgage application to get the valuation completed.
The surveyor's office will contact the estate agent / builder / vendor to arrange access to the building you are buying so that they can carry out a buildings survey.
How long does it take between mortgage valuation and offer?
Once the mortgage valuation survey has been received from the surveyor, the lender's underwriter will have everything at hand to make the final decision and take the application forward to a mortgage offer.
When the lender is willing to go to offer you will be mailed the mortgage offer in the post. The solicitor carrying out your conveyancing will also be sent their own copy of the mortgage offer. It can take up to 20 days to receive an offer (although it can be as quick as 2 days).
Check Your Mortgage Offer!
Make sure you take the time to review your formal mortgage offer carefully, as it provides you with many of the important details about the financial commitment you're about to make.
It's worth saying that you do have a 'period of reflection' (typically 14 days) to take the time to think about whether you go ahead with your mortgage. If you do decide to cancel and not get a mortgage, you should inform your lender or broker and you may be liable for a cancellation fee.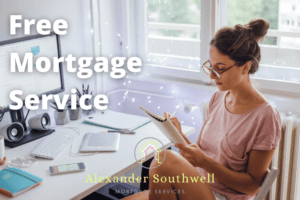 Frequently Asked Questions When You Get A Mortgage
Will my credit score affect the speed of my mortgage application?
Your credit score will affect the speed & type of the mortgage application you can apply for, however a higher score is always better. We highly recommended working to improve your credit score because this will give you a wider range of option with deals from more time-efficient lenders.
Will I be turned down for a mortgage because of my overdraft?
This is a question often asked when needing to arrange a mortgage. Most mortgage lenders will not turn you down for a mortgage as long as you do not have an over-reliance on the overdraft.
Why does my mortgage offer have an expiry date & how long does this last?
So why does your mortgage offer have an expiry date? Essentially, your offer is a screenshot of your current circumstances based on your household income, credit history, interest rates, and the purchase price at the exact moment of your application. These factors can fluctuate, which is why any mortgage offer has an expiration date. Normally once the mortgage application has offered, the offer will last up to 6 months.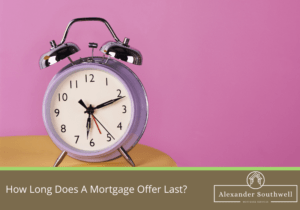 Does the process differ for buy to let mortgages?
If you are looking at purchasing a property as a buy to let property then you might need to give additional details during your application. However, if you are prepared this wont necessarily lengthen the process.
The main additional detail you need to give for a buy to let mortgage is the rent you expect to receive. This forms part of your affordability assessment. You will need to do this even if you are just wanting to remortgage your current buy to let mortgage.
Want to find the right mortgage for you?
It can be normal to consider your options once you start to look at the finer details involved when buying a home.
Use an independent no fee mortgage broker
How long it takes to get your mortgage will depend on if you have a broker or not.
Mortgages don't need to be slow and in fact, a broker will speed the whole process up as they will communicate with all the different parties.
Once the lender has been chosen, your broker will also know what documents and information will be needed and will be able to submit this with the application. This can shorten the process to mortgage offer by as much as 2 weeks.
So, how do I get a mortgage?
Alexander Southwell would love to help you.
Sounds good, however, you may be wondering how much this service is going to cost? The answer is not one penny. Contact us today for further information.
Related Mortgage Guides